YANGON – An official from the local branch of the Ministry of Hotels and Tourism Department (MOHT) in Thandwe district in southern Rakhine State confirmed that close relatives of several high-profile former army generals owned high-end but unlicensed resorts in prime locations on Ngapali Beach in Thandwe Township.
During a visit to Ngapali and Thandwe Township over the weekend, this reporter obtained an official document listing the hotels and resorts that had been registered with the MOHT.
Pristine Mermaid Resort, situated in Mya Pyin village, owned by Daw Nanda Aye, daughter of former military dictator Maung Aye and the wife of Pyi Aung, son of former general U Aung Thaung, had not received a hotel business license from the MOHT as of March but has been operating the property since early this year.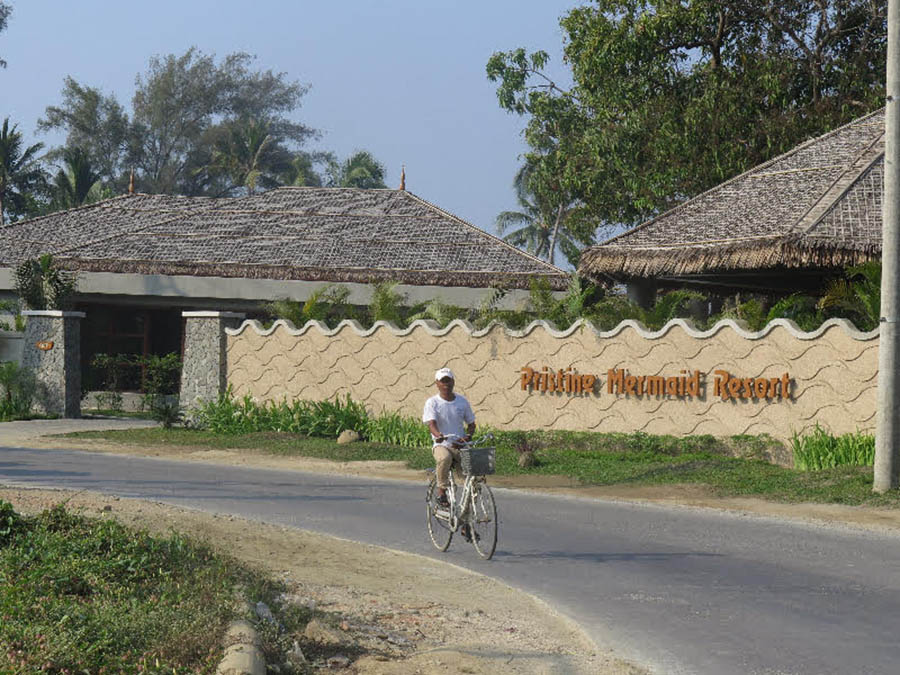 BT Bay Hotel, also known as Bawga Theidhi, located in Lin Thar village, is owned by a family member of former sports and tourism minister U Tint San and also does not have a hotel license. Bawga Theidhi is a division of the Hotel ACE group, owned by Phyo Ko Ko Tint San, who was arrested for possession of assault rifles at Yangon airport in 2017.
Another resort, The Lodge Blue Ocean, belongs to U Myint San, who also owns the Lin Thar Oo lodge in Lin Thar village on the Ngapali shore.
According to the Thandwe branch of the MOHT, Ngapali has 35 licensed hotels and guesthouses providing at least 1,300 rooms to tourists. Meanwhile, about 20 unlicensed guesthouses along the Mazin-Gyeiktaw Road are illegally operating tourism businesses.
It's unclear whether these unlicensed properties are paying tax to the government even though they openly advertise on international travel websites such as Agoda, TripAdvisor and Lonely Planet. According to a senior Thandwe Revenue Department official, taxation was handled by the Yangon division office.
The Irrawaddy tried to reach the hotel owners or their senior business executives by phone on Tuesday but they declined to comment on the matter.
The three hotels and guesthouse owners mentioned above were granted construction permits or guesthouse licenses by the local municipality. However, MOHT regulations state that local guesthouses that do not have a license from the ministry are prohibited from receiving foreign guests.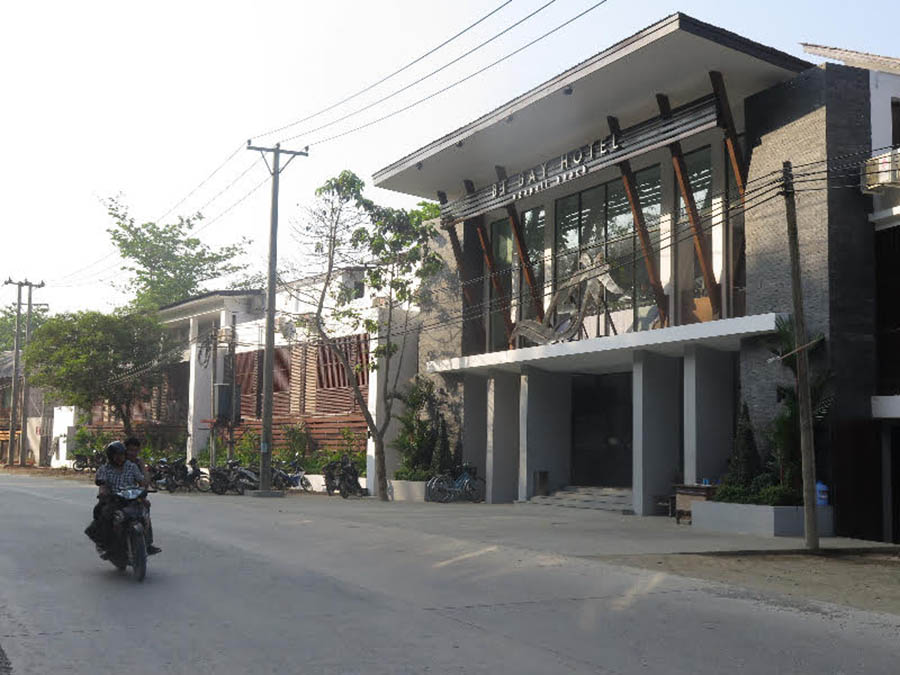 U Than Tun, chairperson of the Thandwe Township municipality, said that BT Bay and The Lodge Blue Ocean had applied for hotel construction permits several years ago. Pristine Mermaid Hotel was granted permit for construction on nearly three acres of land and it is now waiting to embark on a new phase of construction on an adjacent three acres of land.
The township municipality determined that the new proposed construction violates local laws and decided to withhold permission for the building.
"We have found that Pristine Mermaid breached municipal law and they have promised to fix the height of a brick wall by May," the official said.
U Than Tun revealed that even the Civil Aviation Department's joint venture project, Ngapali Paradise Hotel, which is located next to Thandwe airport, had failed to follow the laws. Moreover, several hotel projects are currently being constructed in the village without the proper permits.
According to MOHT statistics, tourist arrivals to Ngapali have been growing robustly, increasing 14 percent to 50,496 in 2017 from 43,440 in 2016.