Music Concert
Many singers will perform at this concert, held in memory of late vocalist Khine Htoo.
Dec. 29, 7 p.m. National Theater, Myoma Kyaung Street. Tickets 10,000 kyats to 40,000 kyats at Mann Thiri Recording.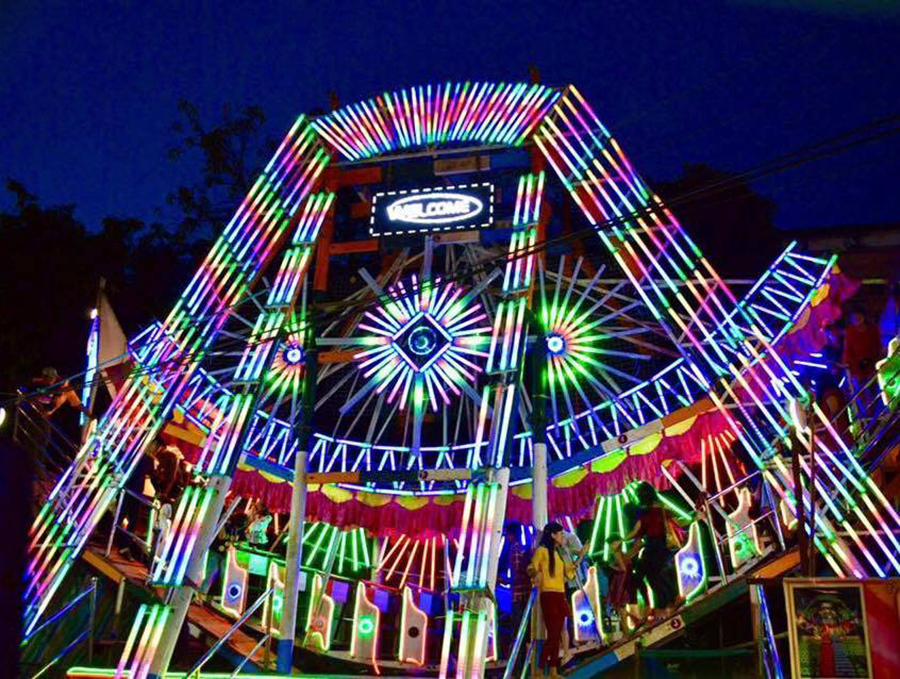 Myanmar Countdown
A New Year's Eve party with celebrated singers, games and street food.
Dec. 31, 4 p.m. Minder Grounds. Free admission.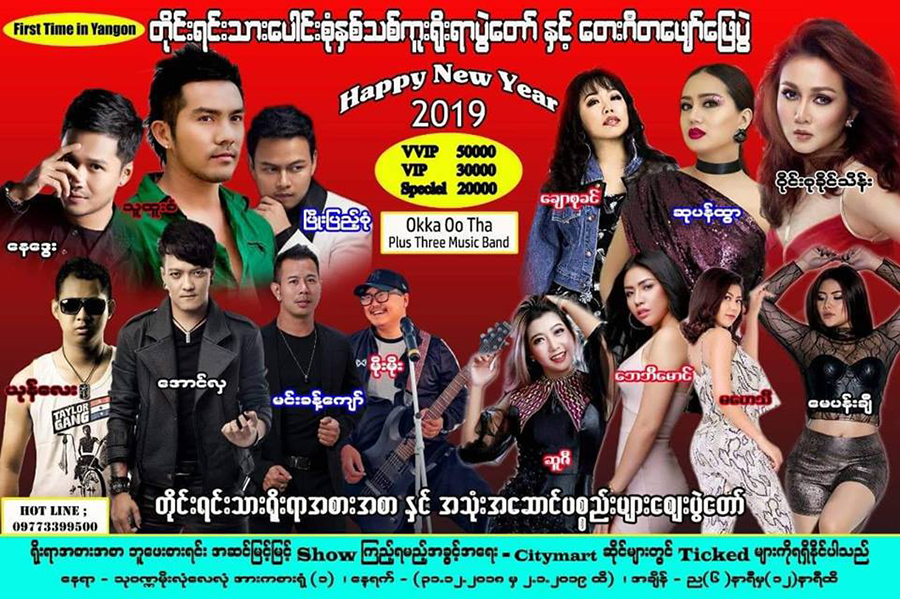 Yangon New Year's Countdown
Enjoy celebrity appearances, an ethnic food buffet, music, traditional ethnic dances, hot air balloons and a night market.
Dec. 31, 6 p.m. Thuwunna Stadium 1. Tickets 20,000 kyats to 50,000 kyats at 09-43020145.
Myanmar Premium Countdown
Celebrate New Year's Eve with DJs, fun activities and a fireworks show.
Dec. 31, 4 p.m. Thuwunnabhumi Event Park. Tickets 35,000 kyats to 80,000 kyats at H-Life Ticket Counter, Myanmar Plaza.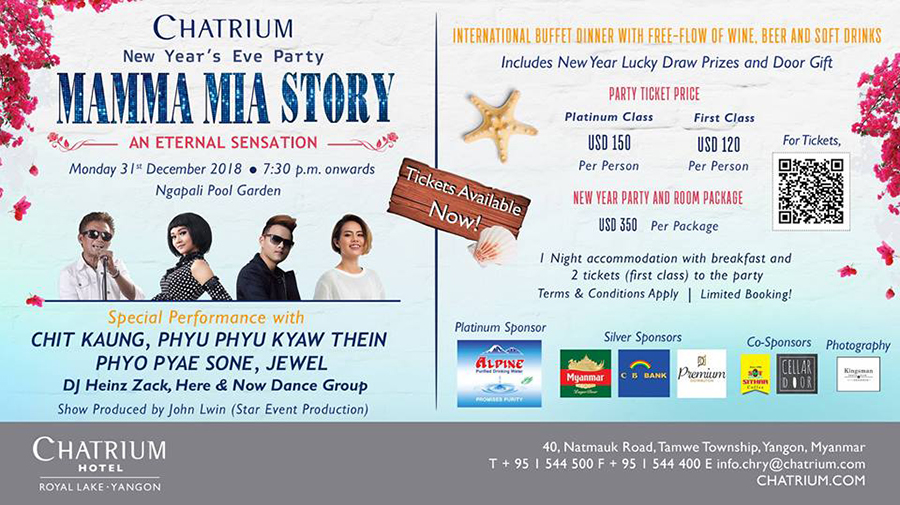 Chatrium New Year's Eve Party
This party features the Mamma Mia story.
Dec. 31, 7:30 p.m. Chatrium Hotel. Tickets start at $150 at 01-544500.

Waterboom New Year's Celebration
Dance with DJs to welcome the New Year.
Dec. 31, 6 p.m. Waterboom, Shu Khin Thar. Tickets 15,000 kyats to 35,000 kyats at 09-445151010.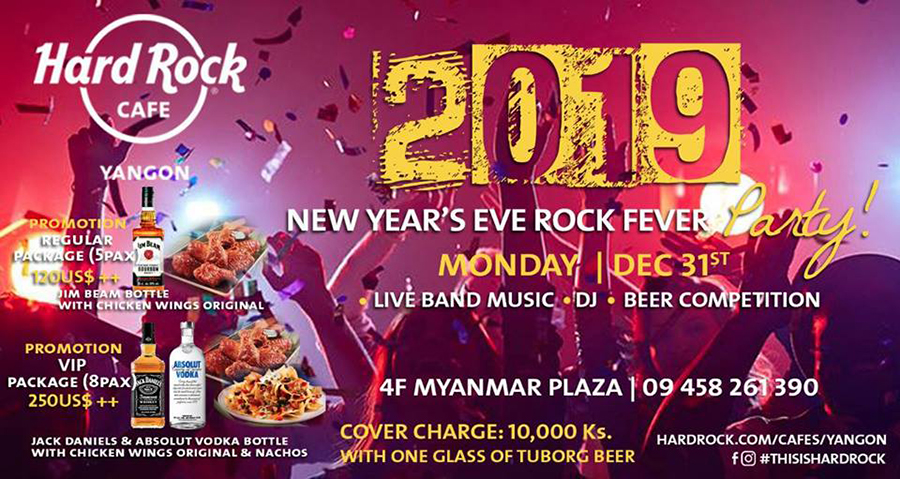 New Year's Eve Rock Event
Dress like a rock star and win a prize. There will be live music, a beer competition and more.
Dec. 31, 7:30 p.m. Hard Rock Café, 4th Floor, Myanmar Plaza. Tickets start at 10,000 kyats at 09-458261390.
Book Sale
Seikku Cho Cho Publishing House will offer 20 percent discounts on all books.
Dec. 29 to Jan. 6. Seikku Cho Cho book shops.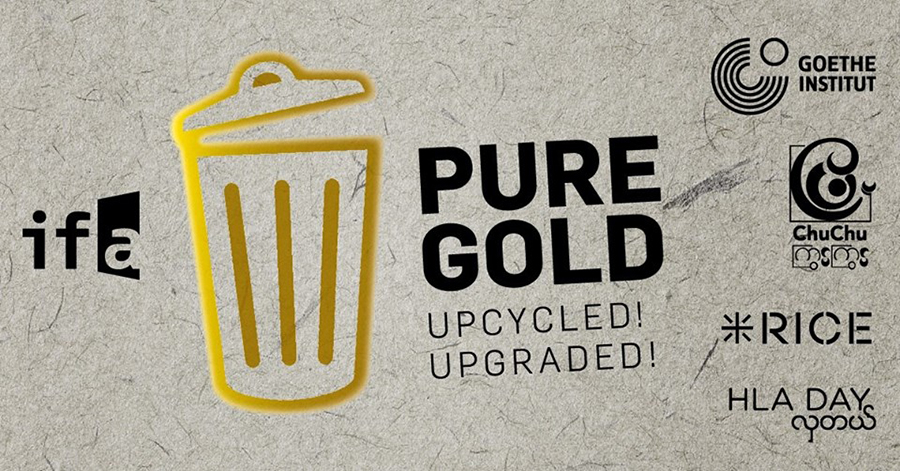 Pure Gold Upcycling and Design Exhibition
This exhibition showcases rubbish transformed into useful, sometimes even beautiful, objects. Visitors can try their own hand at transforming waste "into gold" at several do-it-yourself counters.
Through Jan. 6. Secretariat Building. Free admission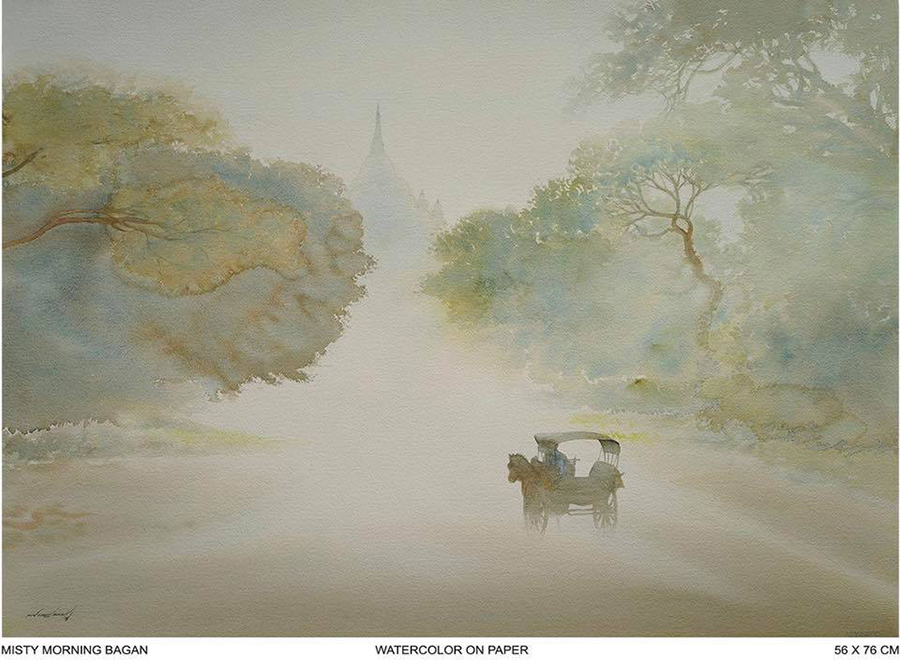 December 58
Min Wae Aung's watercolor exhibition depicts rural scenes in December.
Dec. 28 to Jan. 5. New Treasure Gallery, No. 84 (A), Thanlwin Street, Golden Valley, Bahan Township.