Arts and Culture Graduation Exhibition
The 2015-2016 graduates of Rangoon's National University of Arts and Culture perform to mark the 20th graduation from the university. An art exhibition will accompany the performance. Admission is free.
Where: National Theater, Myoma Kyaung Street
When: Saturday, September 10, 3 pm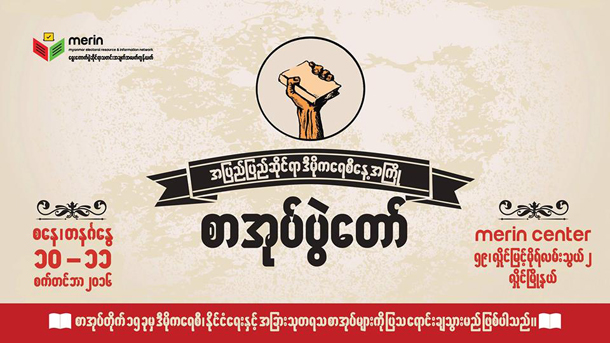 Book Fair
To mark International Democracy Day, the Myanmar Electoral Resource and Information Network (MERIN) has organized a book fair where 15 publishing houses will sell discounted books on politics and aesthetics.
Where: Merin Center, Hlaing Myint Moh Lane 2, Hlaing Tsp.
When: Saturday, September 10 to Sunday, September 11
Wathann Film Festival
More than 30 local and foreign films will be shown at Waziya Cinema during the sixth edition of the Wathann Film Festival.
Where: Waziya Cinema, Bogyoke Street 
When: Wednesday, September 7 to Sunday, September 11

Sculpture Exhibition
Kyaw San Linn's 'Stone & Man' exhibition will showcase 30 unique stone sculptures.
Where: Gallery 65, No. 65, Yaw Min Gyi Road, Dagon Tsp.
When: Friday, September 9 to Sunday, September 11, 10 am to 5 pm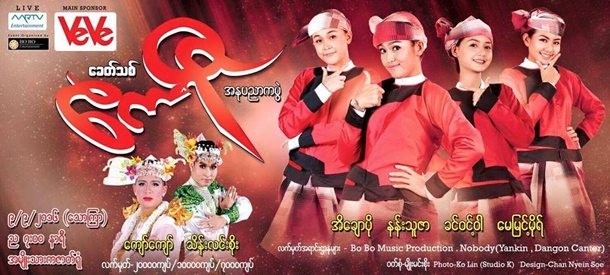 Anyeint Performance
Four celebrated actresses will put on a traditional anyeint performance. Tickets are available at the Nobody Fashion Shops in Yankin and Dagon centers. Tickets are available for 10,000 kyats, 20,000 kyats and 30,000 kyats.
Where: National Theater, Myoma Kyaung Street
When: Friday September 9, 7 pm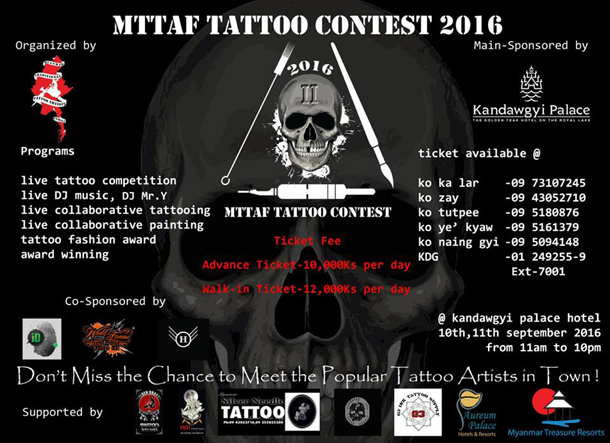 Tattoo Contest
More than 200 tattoo artists will participate in the 2016 MTTAF Tattoo Contest.
Where: Kandawgyi Palace Hotel, Kan Yeik Tha Road
When: Saturday, September 10 to Sunday, September 11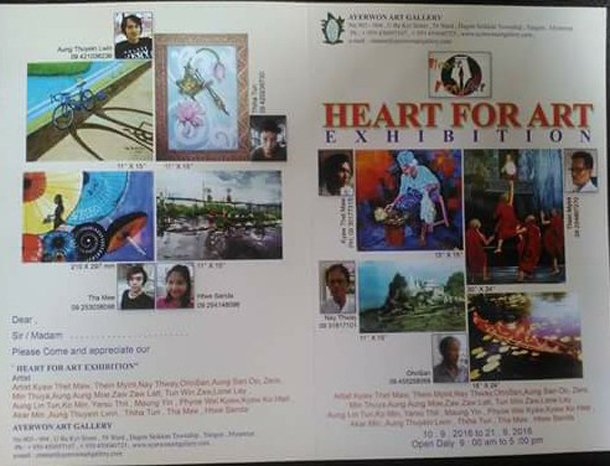 'Heart for Art' Exhibition
Around 100 paintings will be showcased in this group art exhibition.
Where: Ayerwon Art Gallery, No. 903 – 904, U Ba Kyi Street, 58 Ward, Dagon Seikkan Tsp. Tel: 09-45005 7167
When: Saturday, September 10 to Tuesday, September 20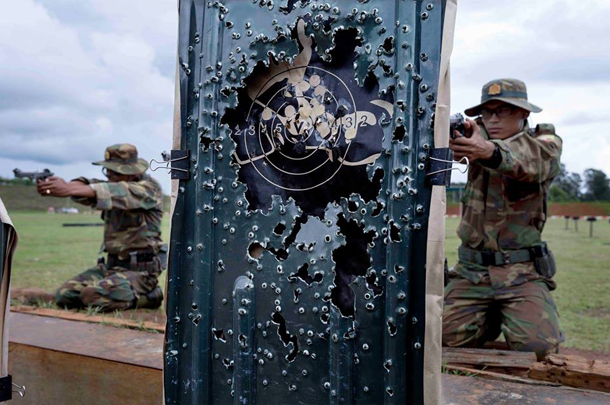 Herlinde Koelbl: 'Targets' Photo Exhibition
Over a period of six years the prominent German photo artist Herlinde Koelbl traveled around the world and took pictures of the targets used at military shooting ranges in 30 different countries. Recently, she observed the shooting exercises of young Burmese soldiers in Pyin Oo Lwin.
The exhibition will present a selection from a much greater number of photos shown for the first time in Berlin in 2014, 100 years after the outbreak of World War I. Video and sound installations will be combined with portraits of soldiers from around the globe depicting them as "the living targets of all wars."
Where: Goethe Villa, No. 8, Ko Min Ko Chin Road, Bahan Tsp
When: Tuesday, September 6 to Monday September 12, 10 am to 5 pm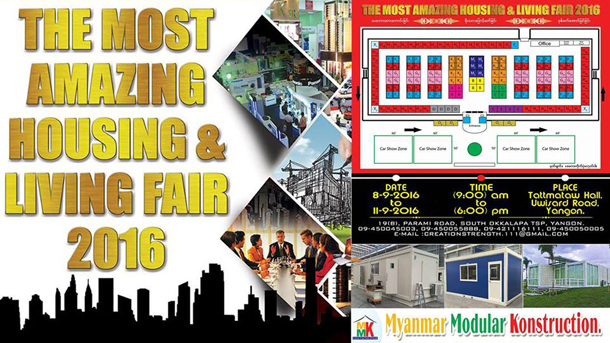 Housing and Living Fair
A housing and living fair will be held at Tatmadaw Hall.
Where: Tatmadaw Hall, U Wisara Road
When: Thursday, September 8 to Sunday, September 11, 9 am to 6 pm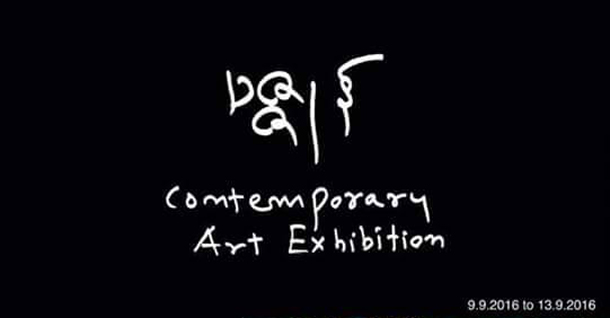 Art Exhibition
A contemporary art exhibition featuring four artists will showcase about 70 paintings.
Where: Yangon Gallery, People's Park and Square
Where: Friday, September 9 to Tuesday, September 13