YANGON—Though the pet café culture began to rise in popularity in Yangon a few years ago, there are still just a few cat and dog cafés in the city. Two weeks ago, however, I heard from friends that there is a new pet café in town which has more unusual pets like pythons, frogs, lizards and other exotic animals—but the cutest little creatures, the fennec foxes, were the main reason I wanted to visit this café straight away.
The exotic pet café, called Lizzo and Mammo, is located on Kantawgyi Myawsin Island, near the Karaweik entrance of Kandawgyi Gardens. The small coffee shop is surrounded by greenery with a few coffee tables placed outside. Inside, a few young girls were busy cuddling Burmese pythons, iguanas and the cutest kitty in the shop.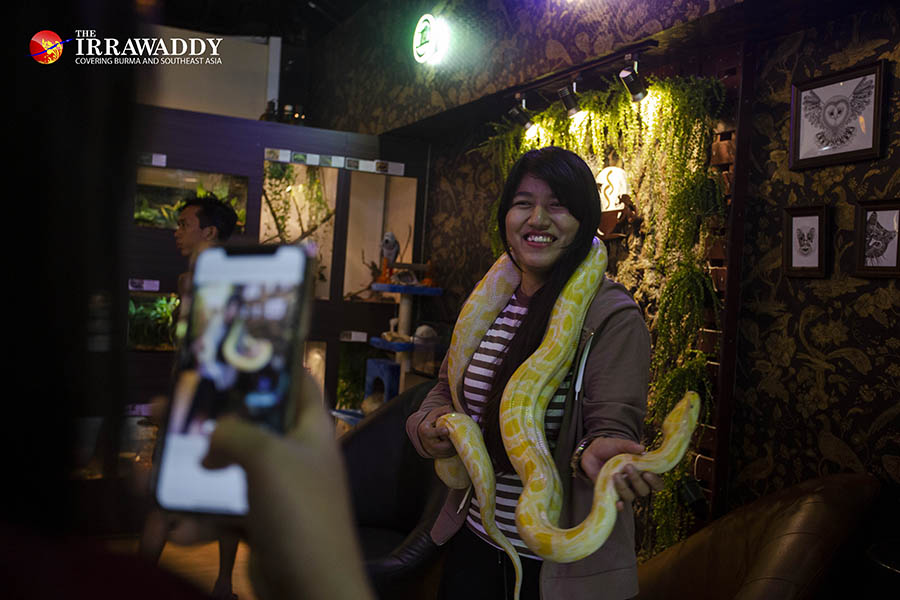 With a large yellow Burmese python wrapped around her neck, a young girl smiled as she cuddled the serpent whose name is Sarah. The snake seemed to feel her love through the soft touch of her fingers and it seemed to be dancing on her shoulder and hands.
The cafe opened about two weeks ago, and its co-founder Ko Myat Sithu Aung said the creatures were all brought from Thailand.
"Before I opened this shop, my friend and I had some exotic pets at our homes. Some people were afraid of them and didn't dare to touch them. Actually, they all are so cute and they don't have intentions of attacking people. Few people know that so I want to share that knowledge and experience with many people," he said.
He added "That's why Lizzo and Mammo is here today with different species of exotic pets."
"Lizzo" represents the lizards and "Mammo" refers to every mammal and we have both at the café. Lizzo and Mammo is a place where you can enjoy a cup of coffee or a cold drink, and spend your free time enjoying and playing with almost 20 different species of animals."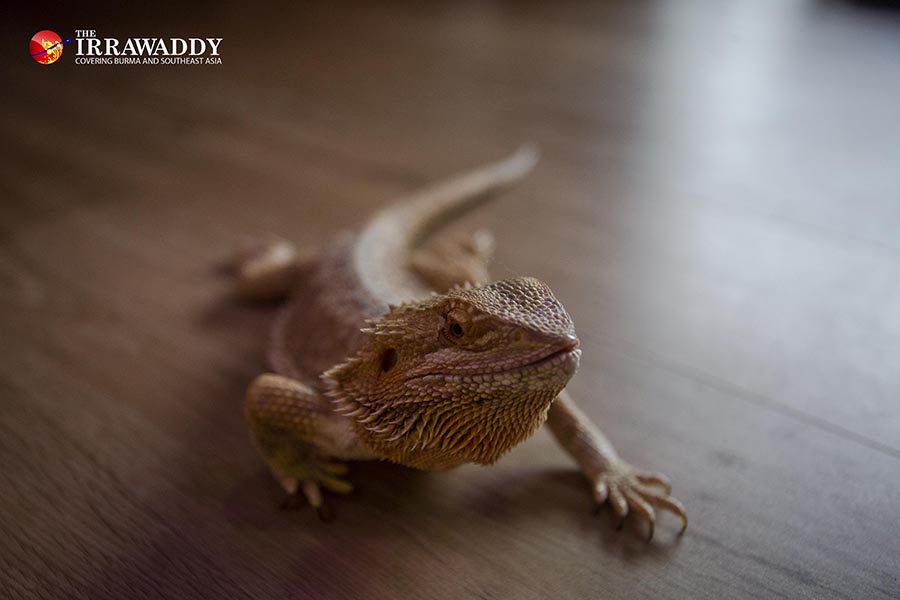 Most of the animals at the cafe are reptiles, including iguanas, turtles, the bearded dragon, snakes, lizards and geckos. They also have frogs, a chubby and playful pet squirrel, fluffy kitties and colorful birds such as Macaw parrots.
Unsurprisingly, questions have arisen about whether the café is ethical.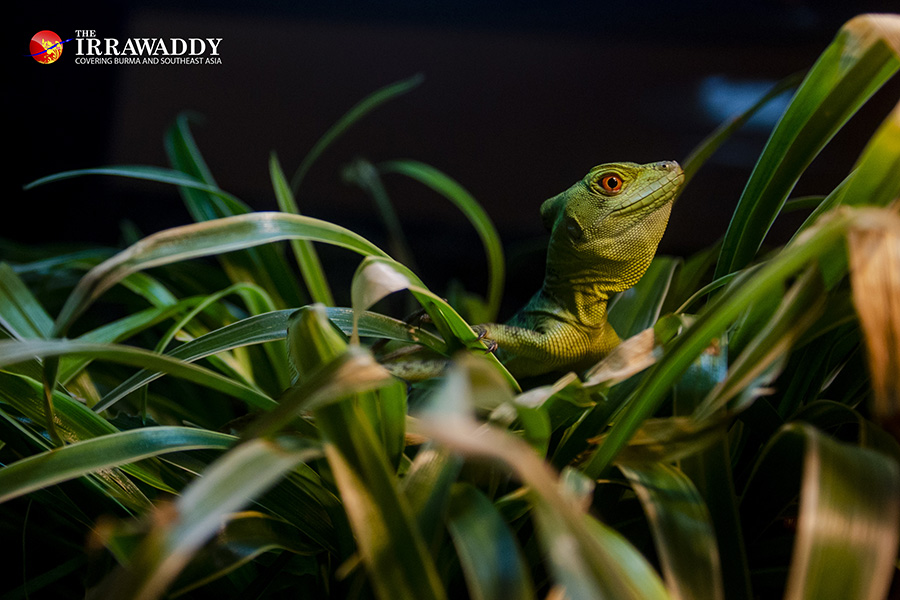 "When we announced the opening of this shop, many people misunderstood us. They thought we want to sell coffee and cake by using those little pets. It's totally wrong. We just want to share the knowledge that these exotic animals are also cute pets like cats and dogs. We added coffee and other snacks to perfect the café," Ko Myat Sithu Aung said.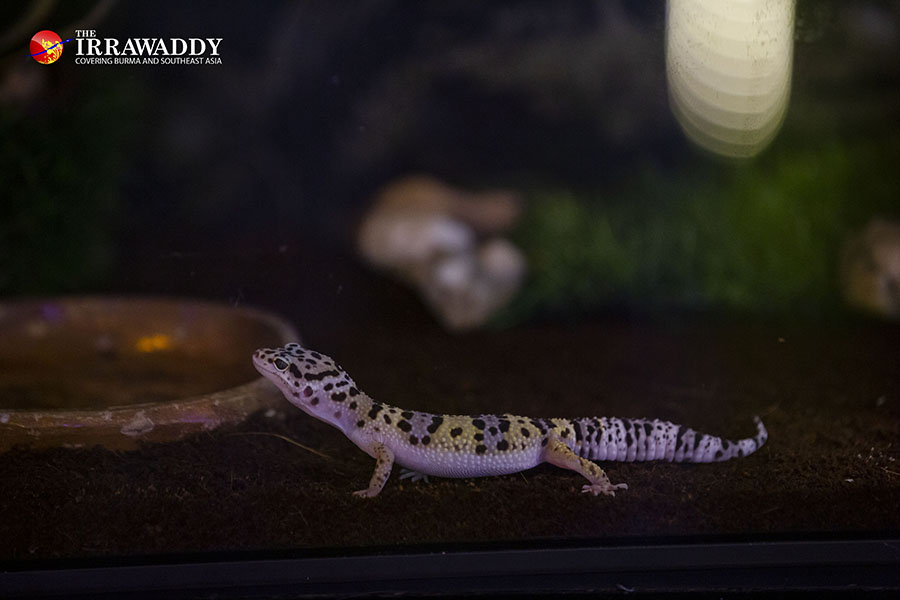 Sarah the Burmese python is the star at this exotic pet café. Many people repeatedly visit the shop to see her, he said.
"People love the playful Shwe Htoo (a chubby squirrel) and the fluffy kitty, Jack and the beautiful macaw, Amanda. We have more reptiles, so most of the visitors are reptile lovers," he said.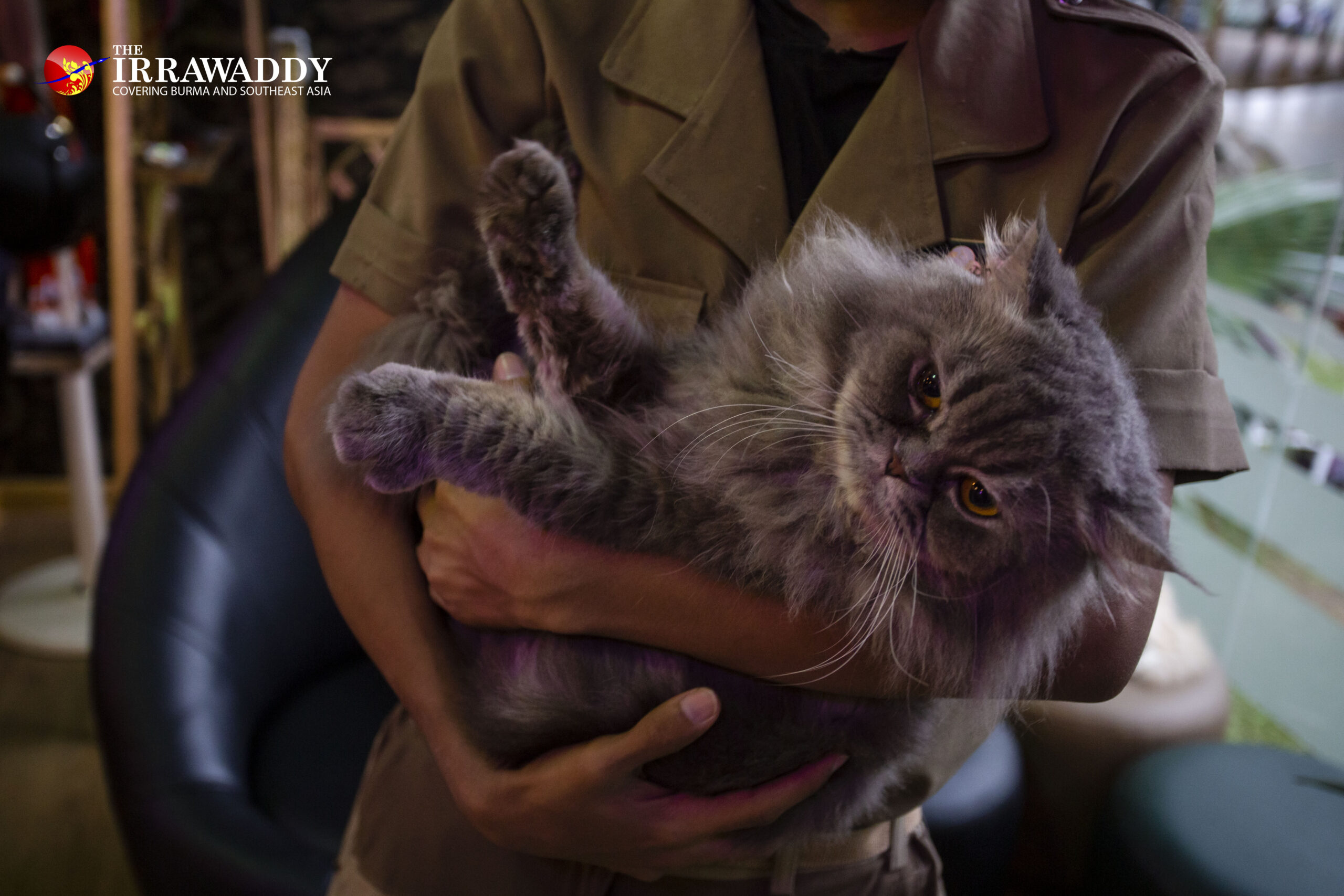 "When you see them, their appearance may be a little scary but they are very gentle creatures."
Lizzo and Mammo has a 5,000 kyats entrance fee for people who want to touch, play with and take pictures with the creatures.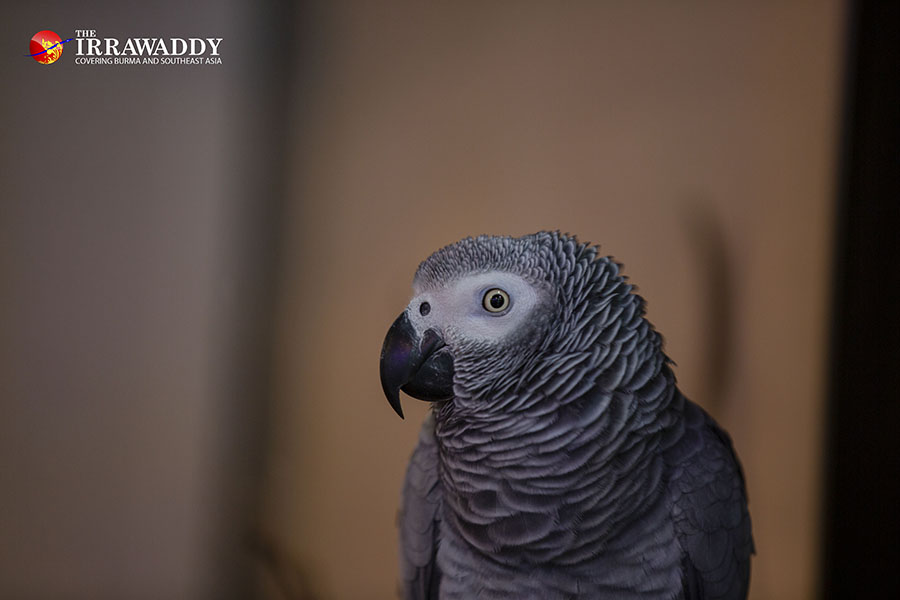 "If the customers come for coffee and snacks, they don't need to pay the entrance fee. Some groups of friends include people who are afraid to touch the pets, so they can wait at a different side of the coffee shop and have a drink," Ko Myat Sithu Aung said.
He added, "I decorated the café to be natural for both visitors and our pets. Customers can relax, eat and learn about the different species we have."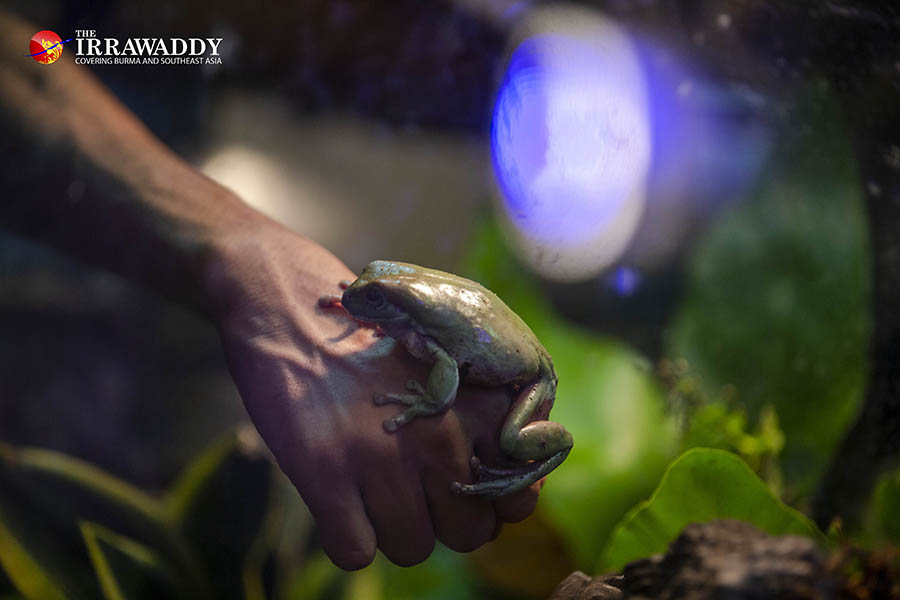 After a quick washing of hands and changing of slippers provided by the shop, people are allowed to enter the main part of the café and have a chance to play with the pets.
The shop has zookeepers and they bring out the pets requested by the customers. Most of the pets are put in a glass tank where the owner has created the weather conditions each pet needs.
"The pets can become stressed as well, so we don't allow them to be touched all the time. We have time limits," the co-owner said.
The fennec foxes and turtles are only allowed to be seen at the weekends. The other reptiles have time limits for interactions with customers.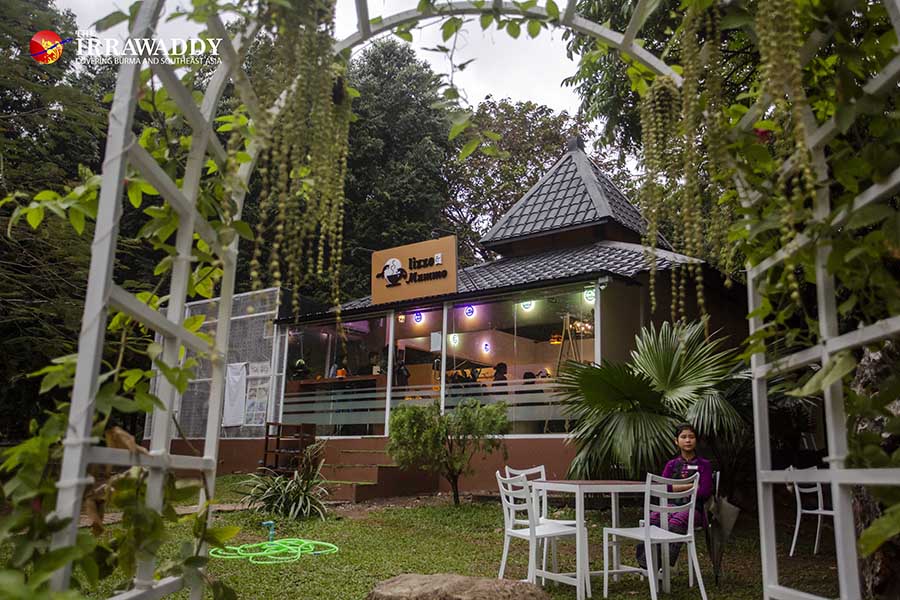 Foods and drinks at the café range in price from 2,000 to 5,000 kyats and the coffee tastes good. Outside the shop is where the house with lots of beautiful birds and iguanas are kept.
As an animal lover, Ko Myat Sithu Aung wants city folks to get up close and personal with the creatures and he wants to let the people know that the creatures are not dangerous.
Lizzo and Mammo is open from 11 a.m. to 10 p.m. and is closed every Wednesday.