On this day in 2010, the leader of the National League for Democracy (NLD) Daw Aung San Suu Kyi was released from house arrest.
It was five days after the previous military regime, the State Peace and Development Council, held a general election.
Daw Aung San Suu Kyi was placed under house arrest three times spanning 15 years between 1989 and 2010 by military regimes. The NLD boycotted the 2010 election, the first since 1990, saying there was no hope that the military-drafted 2008 Constitution and electoral laws could bring about true democracy.
The military-backed Union Solidarity and Development Party (USDP) won the vote but domestic and foreign election observers reported widespread rigging.
The Union Election Commission in 2010 came under fire for early voting which brought the USDP electoral victory. U Thein Soe, a former major general, chaired the commission in 2010 and is now heading the junta-appointed UEC.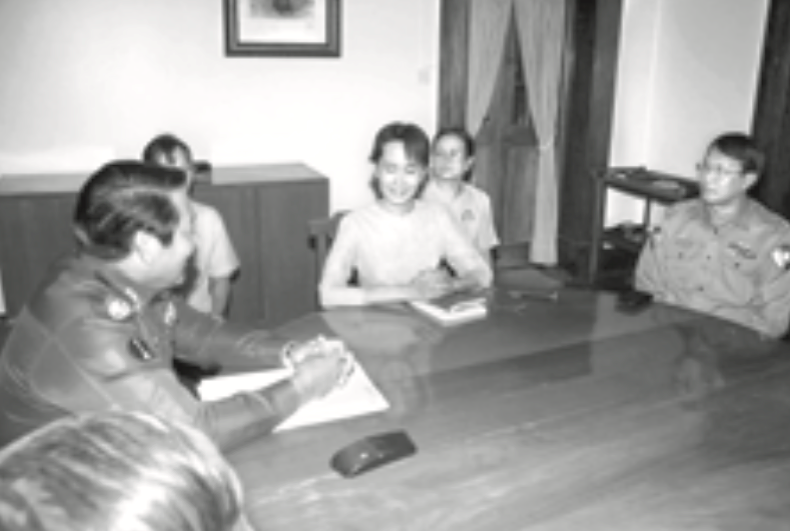 Daw Aung San Suu Kyi continued to receive popular support at home and abroad after her release and won a by-election in 2012 to enter the parliament in Naypyitaw.
The NLD won the 2015 general election and took office in April 2016. It was the first civilian government since General Ne Win's coup in 1962.
Daw Aung San Suu Kyi is constitutionally barred from taking the presidency. The state counselor position was created by the parliament, making the Nobel laureate the de-facto prime minister while the military held 25 percent of parliamentary seats, allowing it to veto constitutional changes, and controlled three key ministries.
The NLD won a second majority in the 2020 general election. Domestic and foreign election monitors reported no serious irregularities and said the results generally reflected the will of the electorate.
On election day, military chief Senior General Min Aung Hlaing said he would accept an election result that reflected the will of the people. However, on Feb. 1, he staged a coup, using electoral fraud as justification.
Daw Aung San Suu Kyi was detained during the coup 10 years and two months after she was freed from house arrest. If convicted on all 11 charges currently against her, she faces up to 102 years in prison.

You may also like these stories:
The Day Myanmar Dictator U Ne Win Threatened Pro-Democracy Supporters With Death
The Day Daw Aung San Suu Kyi was Freed From House Arrest for the First Time
The Day Myanmar's First Prime Minister Met Winston Churchill