Russian lessons on democracy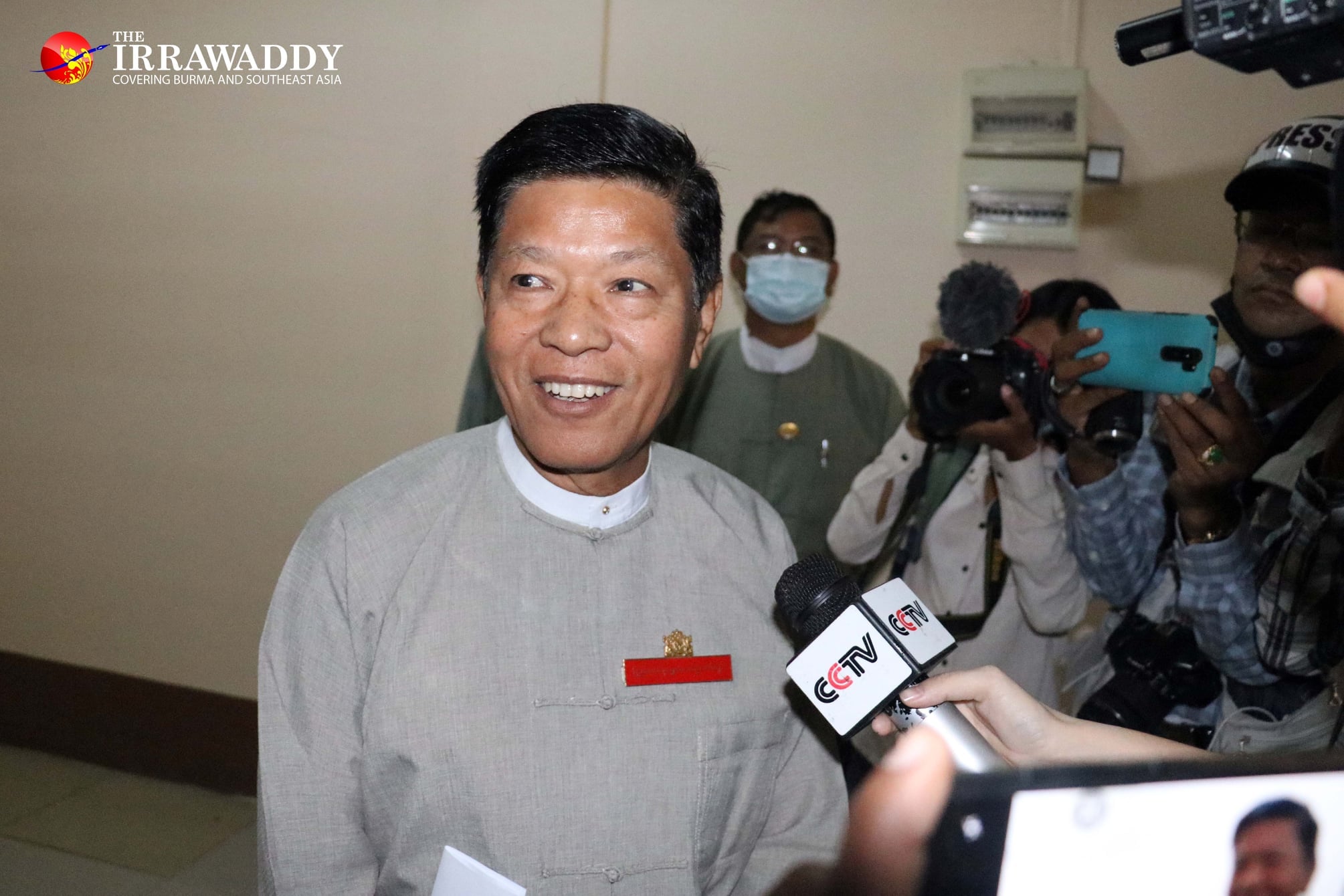 As junta boss Min Aung Hlaing hinted at a timeframe for the election he has promised, junta-appointed Union Election Commission chairman Thein Soe flew to Moscow on Wednesday. Junta media reported that his trip is intended to promote electoral cooperation between Myanmar and Russia.
Last week, Min Aung Hlaing told his cabinet that he plans to hold an election after a national census in October next year, indicating that the poll will not take place until at least 2025.
Meanwhile, Thein Soe will sign a memorandum of understanding with Russia's Central Election Commission and observe local elections during his one-week trip, according to junta media.
Russia ranks as an authoritarian regime in the Economist Intelligence Unit (IEU)'s latest Democracy Index.
In July, Thein Soe observed elections in Cambodia that took place soon after the main opposition party was banned and were criticized by the world's democracies as neither free nor fair.
Why is Thein Soe choosing to observe elections that are neither free nor fair?
Myanmar citizens know what to expect from a former major-general who served in Than Shwe's regime as Military Advocate-General, oversaw the 2010 general election that was widely considered rigged, annulled the results of 2020 general election won by the National League for Democracy (NLD), and amended electoral laws in favor of the military's proxy Union Solidarity and Development Party, and against the NLD.
Maravijaya Buddha vs Bagan
The regime is promoting the Maravijaya Buddha statue – which was built by junta boss Min Aung Hlaing and opened only a month ago – as a major tourist attraction to match the country's World Heritage-listed temple city of Bagan, which is nearly 1,000 years old.
The new statue in the administrative capital Naypyitaw was touted alongside famous landmarks like Bagan, Inle Lake, and the Gems Emporium by Naypyitaw Council chairman Lt-General Than Tun Oo at the inauguration of the International Tourism Alliance of Silk Road Cities in China's Jingdezhen city on September 1.
Built by a junta boss whose hands are stained with the blood of at least 4,000 civilians killed since he seized power, the colossal statue is the most controversial place of worship in Buddhist-majority Myanmar, where taking life is considered a cardinal sin.
Many have boycotted the statue, convinced it is nothing more than a tool Min Aung Hlaing is using to win public support.
Meanwhile, promoting the marble colossus as a match for the world-famous heritage site of Bagan is a cynical and brazen act of cultural vandalism.
Min Aung Hlaing is fooling no one
While never hesitating to torture and slaughter those who oppose him, Min Aung Hlaing is equally keen on creating a good impression. Despite leading a regime renowned for its barbarousness, he likes to portray himself as a humane and pious man with a passion for the environment.
At an annual tree-planting ceremony on September 7, the junta boss praised the cultivation of trees as 'a humane and very noble act' that offers people benefits not only in the current life but also in lives to come.
However, extolling the virtues of humanity and nobility while simultaneously overseeing a crackdown that has killed thousands of civilians since his February 2021 coup amounts to nothing more than brazen hypocrisy.
The junta leader also visited his Maravijaya Buddha statue on September 5 to see if the trees planted in the grounds of the colossal vanity project are growing well.
Despite his best efforts, the majority of Myanmar's people continue to see Min Aung Hlaing as a war criminal who ousted the elected National League for Democracy government over his obsessive jealousy of Daw Aung San Suu Kyi and his thirst for power.
Junta adds Russia's 'propaganda firehose' to its arsenal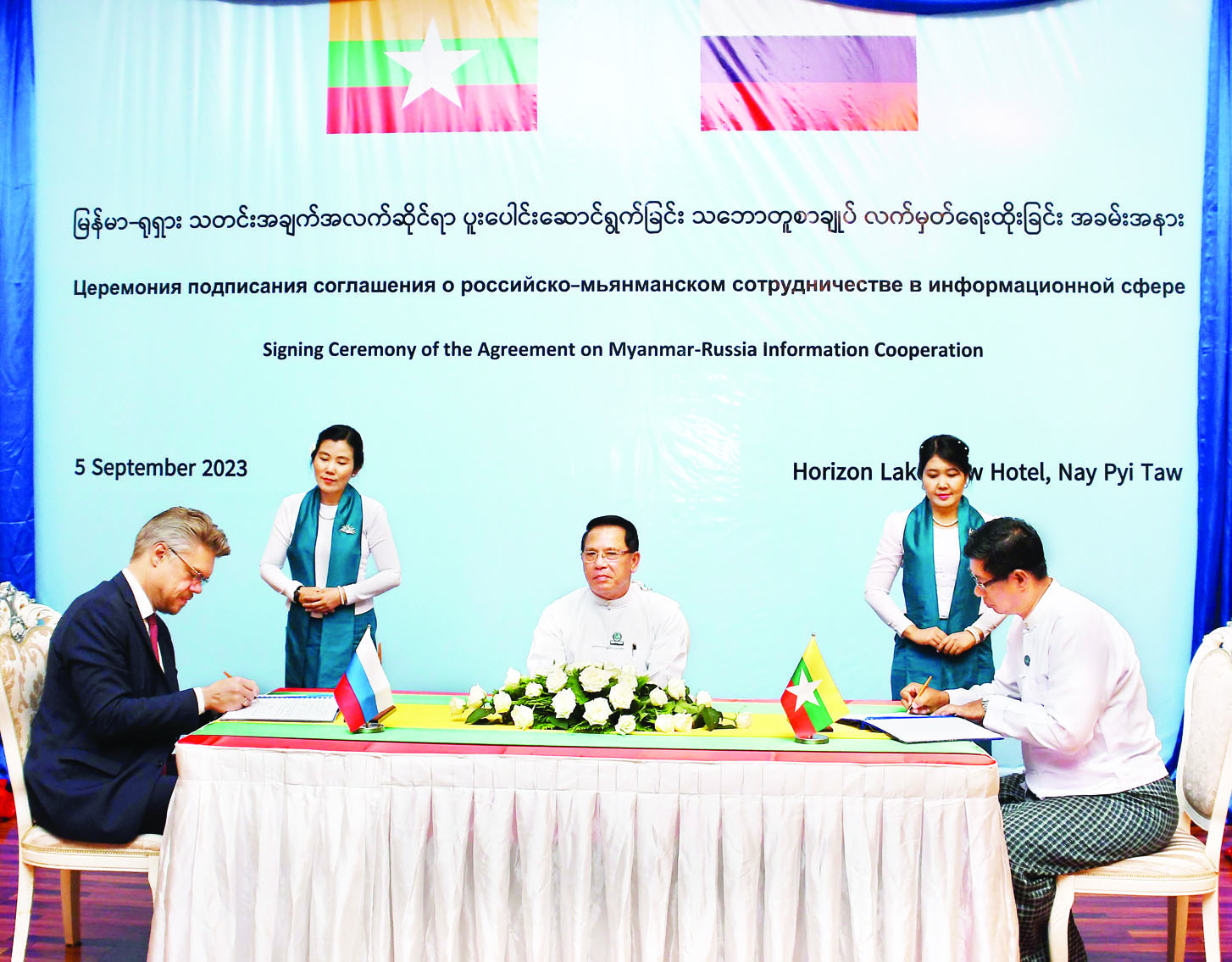 Russia's Sputnik International News Media has signed a content sharing agreement with Myanmar junta mouthpiece the Global New Light of Myanmar. Read more here.
Election unlikely before 2025: Junta chief
Min Aung Hlaing says voting will take place after a census is taken in October 2024. Read more here.
Regime eyeing BRICS membership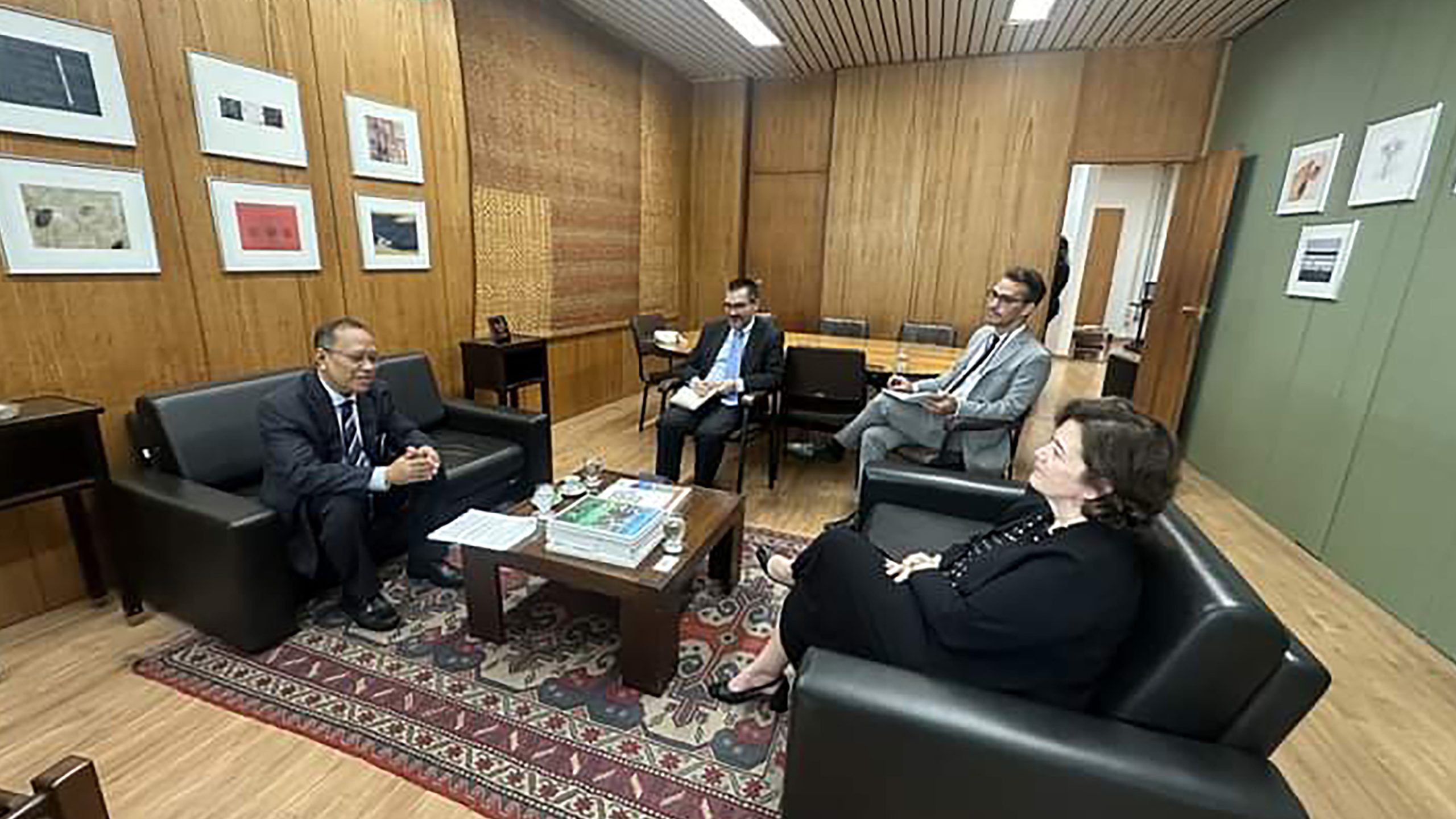 The cash-strapped regime is seeking closer ties with allies China, Russia and India – as well as access to the BRICS' bank. Read more here.