Junta boss wrecks iconic waterfall
Min Aung Hlaing visited Pwe Kauk waterfall in Pyin Oo Lwin on traditional New Year's Day and took a ride in the newly opened sky cable car.
A few months after the coup, Min Aung Hlaing ordered the building of a glass bridge – boasting it was of international standard and the first of its kind in Myanmar – in front of Pwe Kauk waterfall, an iconic landmark of Pyin Oo Lwin. The admission fee to the waterfall has since been raised and a gang of junta-linked cronies are doing business there.
Under Min Aung Hlaing's so-called upgrade, Pwe Kauk is now packed with shops, eateries, playgrounds and music shows, as well as the new cable car, transforming the once renowned beauty spot into something like a street fair. As a result, anyone who wants to commune with nature steers clear of the place.
Russian bloggers promote Myanmar travel 
While the US and Britain have advised their citizens not to travel to military-ruled Myanmar, Russian bloggers who recently visited the country at the invitation of the regime are busy broadcasting videos promoting the country's major tourist destinations and the junta-organized Thingyan festival – which was boycotted by the majority of Myanmar people.
Destinations featured in the promotional videos include Yangon, Mandalay, Naypyitaw, and Bagan. Junta spokesman Major-General Zaw Min Tun hosted a dinner for the Russian bloggers on April 18 to thank them.
Should Russian tourists – who favor Southeast Asian neighbors including Thailand and Indonesia – be misled by the promotional videos into visiting Myanmar, they will first be greeted by searing heat and long blackouts. Around town, they will be treated to the novel sight of bunkers left and right, and they may even get to experience explosions.
Dictator holes up at Thingyan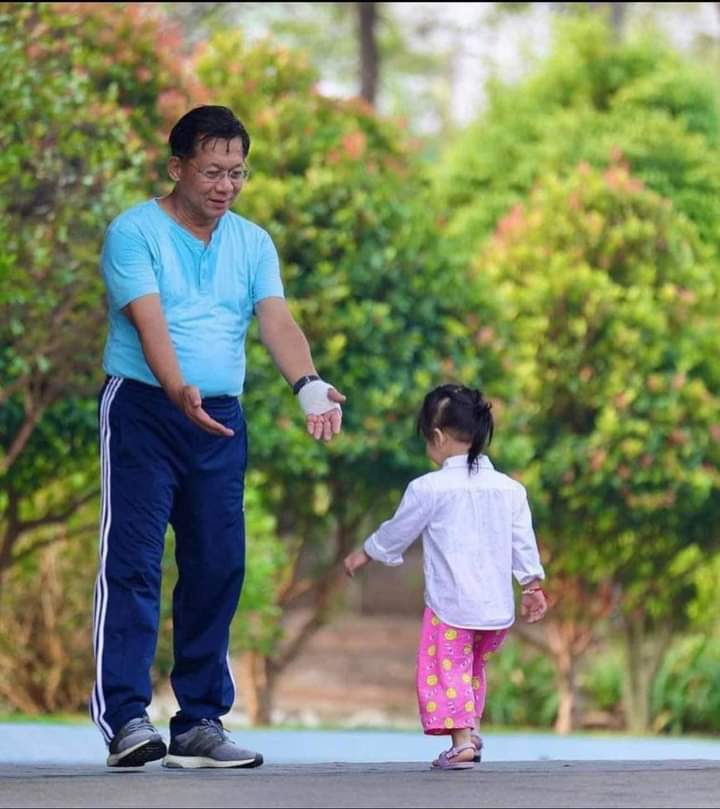 While people across the country endure blisteringly hot conditions coupled with daily power outages, junta boss Min Aung Hlaing was relaxing after a minor operation with family time in Pyin Oo Lwin, a summer retreat since British colonial times.
In previous years, the junta boss has graced Thingyan parties organized by local battalions in Pyin Oo Lwin, the seat of military academies, with his presence. But this time, he sent his wife Kyu Kyu Hla on his behalf as he underwent routine surgery on his left hand during the country's annual celebrations. Photos show Min Aung Hlaing wearing a tracksuit and sporting a bandaged hand playing with his granddaughter. On Myanmar's traditional New Year's Day, he chose to visit Kawdawgyi Garden and Pwe Kauk Waterfall. In a change from previous years, he did not meet staff and trainees of military academies in Pyin Oo Lwin or look around the town.