Veterans' retirement interrupted
It was an ill omen for military veterans when Myanmar War Veterans Organization chairman Lieutenant General Sein Win, who served as defense minister in the National League for Democracy government, told them to prepare to take any duty assigned to them. 
Speaking to the veterans at the organization's annual meeting on Tuesday, Sein Win called for constant implementation of junta chief Min Aung Hlaing's guidance that they continue to take part in national defense and security.  
More than a year since the coup, Myanmar's military has been seriously depleted by desertions and casualties amid daily clashes with resistance forces, and is unable to attract new recruits because of its atrocities against civilians. This has forced the regime to recall military veterans to paid active duty. As reservists, they lead militia groups, serve at military checkpoints in towns, take part in pro-military rallies and also fight on the front line. 
Groundwork laid for electoral system switch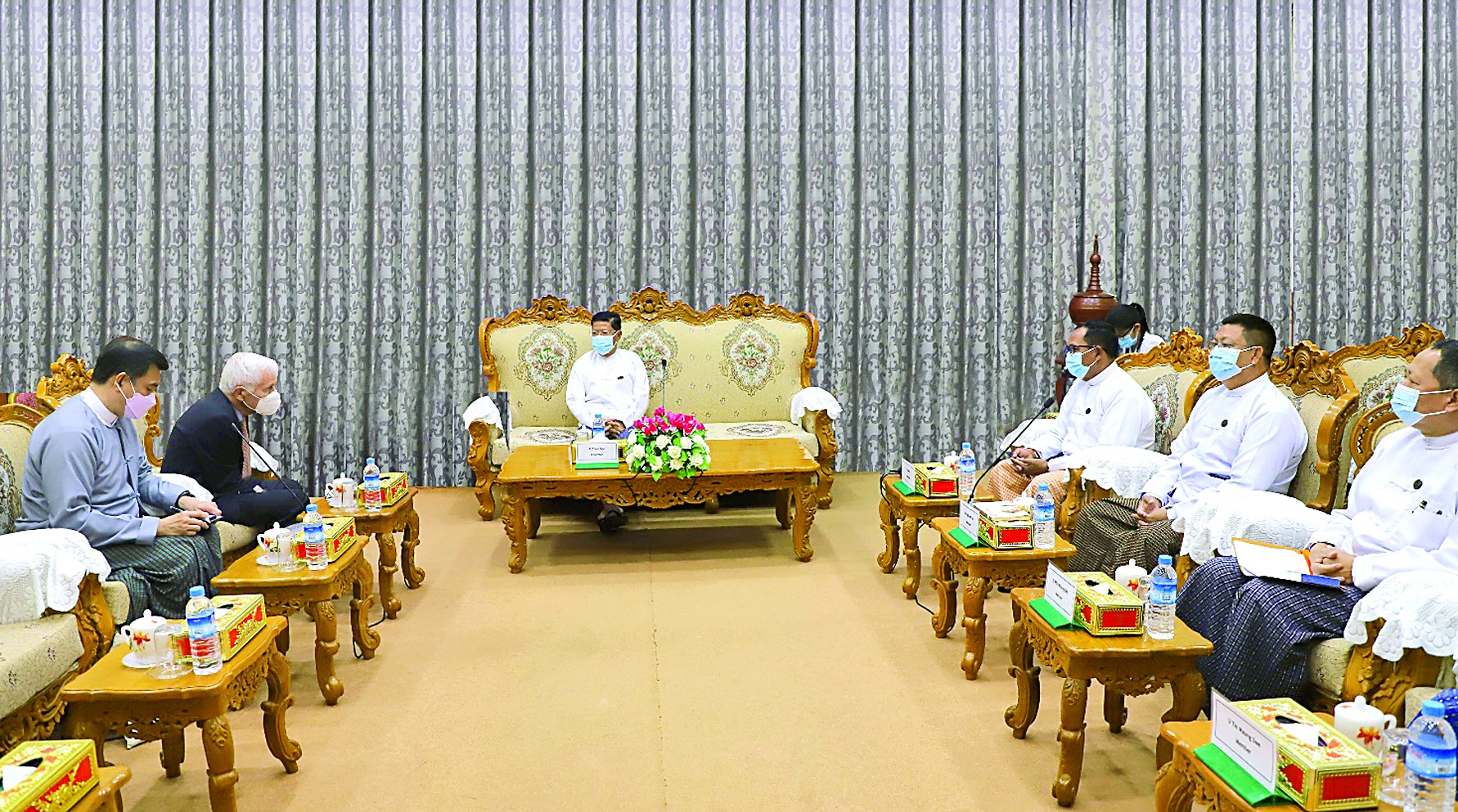 U Thein Soe, the chairman of the junta-appointed Union Election Commission—who also headed the election body during the 2010 general election, which was widely considered rigged—visited townships in Yangon and Rakhine State from June 18-21, telling locals that the proportional representation (PR) electoral system will be used in the general election the regime plans to hold next year. 
The regime is planning to replace the current first-past-the-post system with PR because the NLD won landslide victories in the general elections in 1990, 2015 and 2020—the only exception being the 2010 poll, which it boycotted. PR effectively prevents major popular parties like the NLD and the Shan Nationalities League for Democracy from winning by huge margins, while making it easier for parties such as the military's proxy Union Solidarity and Development Party and others that lost in previous elections to achieve greater representation in Parliament. Given that 25 percent of parliamentary seats are reserved for armed forces personnel under the military-drafted 2008 Constitution, introducing PR would give junta chief Min Aung Hlaing a good chance of becoming president after next year's election. 
While there is no doubt that U Thein Soe, who was himself a major general in the Myanmar military, will oversee the election as per instructions from Min Aung Hlaing, the junta's English-language newspaper The Global New Light of Myanmar claimed in its June 11 report about a meeting between US academic Karl D. Jackson, an expert on South Asia, and US-sanctioned U Thein Soe that Jackson was "impressed by the UEC's efforts and preparations and … will send a message back to the international community." (The paper mistakenly identified the distinguished professor of Southeast Asia Studies at the School of Advanced International Studies at Johns Hopkins University as "Cardi Jackson".) 
US State Department Counselor Derek Chollet has cast doubt over the junta's pledge to hold new elections in August 2023. "I think there's no chance it could be free and fair, and it can be an attempt to just manipulate the region, the international community," he said on June 11. 
Russian investment in electricity sought

Five ministers of the Myanmar regime attended the 25th International Economic Forum held in St. Petersburg, Russia and sought help from Moscow on Myanmar's fuel and electricity crisis. 
Food prices and the costs of living have soared in Myanmar as rising fuel prices and power outages take a toll on the lives of Myanmar people.
Junta Foreign Economic Relations Minister U Aung Naing Oo invited a Russian energy company to invest in the country's energy sector, and Electricity and Energy Minister U Thaung Han held talks with Russian government officials and businessmen on setting up electricity production ventures in Myanmar. Central Bank of Myanmar Vice Governor Daw Than Than Swe discussed monetary cooperation with Russian bank officials, according to junta media reports.
Many foreign countries have exited military-ruled Myanmar since the coup. In the early days of the coup, the regime focused on military cooperation with Russia, but lately it has also sought economic cooperation with Moscow. It is not clear how much Russian investment will come into Myanmar, whose economy is spiraling downward. Meanwhile, the World Bank has declined to issue growth forecasts for the country beyond fiscal 2021 because of the high degree of uncertainty. 
Junta guarantees even more sympathy for its No. 1 enemy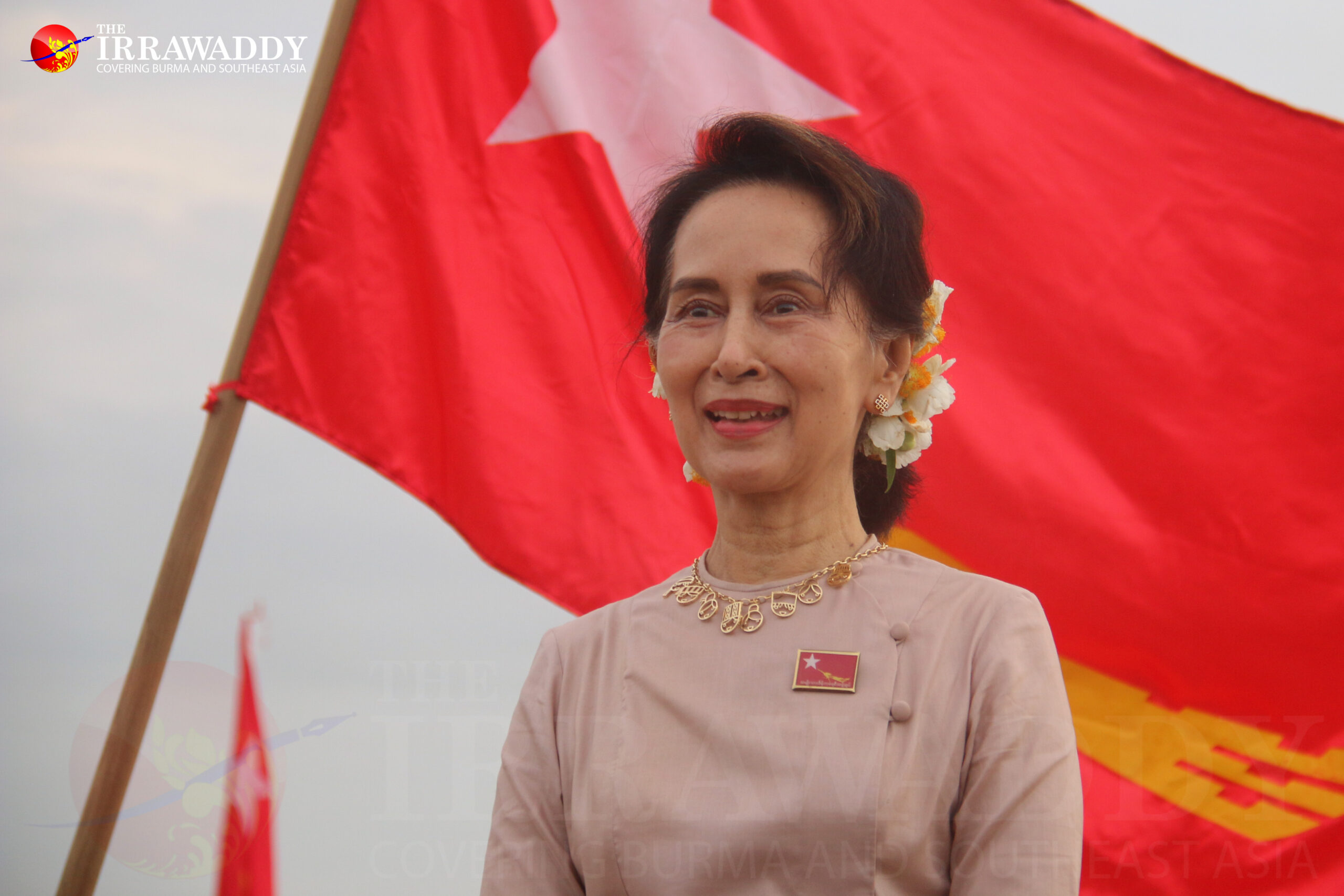 Eager to impose the most punitive restrictions possible against his political nemesis, Myanmar junta chief Min Aung Hlaing moved the country's detained democracy leader Daw Aung San Suu Kyi to solitary confinement in a prison on Wednesday, after keeping her under house arrest at an unknown location for more than a year. The 77-year-old will have to attend a special court in Naypyitaw Prison, where she is now detained, to face the more than a dozen charges the junta has slapped her with. If found guilty on all counts, she will receive a combined sentence of more than 100 years in prison in what is widely regarded as a politically motivated plan to remove her from the country's political scene once and for all by letting her die behind bars.
Human Rights Watch's Phil Robertson, deputy Asia director for the watchdog, said the junta was obviously trying to intimidate Daw Aung San Suu Kyi and her supporters. It is unlikely to succeed however, as the junta's most immediate issue remains the unwavering popular armed resistance being mounted against it by her supporters and others who are determined to topple it. In fact, as Daw Aung San Suu Kyi is the elected leader of Myanmar, keeping her in solitary confinement will not only fail to diminish her popularity, but simply generate more support and sympathy for her from even more quarters than ever before. Sending Daw Aung San Suu Kyi to prison simply demonstrates all the more clearly the regime's stupidity by stoking the people's hatred of it.
You may also like these stories:
Myanmar Junta Airstrikes Continue in Kayah State
Hell Hounds Are Loose in Myanmar; Who Can Stop Them? 
Myanmar's Min Aung Hlaing, Russia's Putin and Their Ilk Must Not Prevail
Myanmar in Revolt as People Choose to Fight the Brutal Regime