Junta chief tables new recruitment tactic
At a meeting of his regime on Monday, Min Aung Hlaing suggested that those ethnic armed organizations (EAOs) that have signed the Nationwide Ceasefire Agreement (NCA) be allowed to keep their arms, provided they join the Myanmar military or its affiliated Border Guard Force.
The idea could be seen as a shrewd ploy to lure the EAOs' political wings into participating in the election that his regime plans to hold next year.
But it could also be viewed as a laughable effort to attract new recruits to his army, which has been seriously depleted by desertions and casualties amid daily clashes with resistance forces since the coup.
The coup leader has been holding talks with seven NCA signatories and three non-signatories, including the most powerful ethnic armed group in Myanmar, the United Wa State Army. But none of these groups is engaged in active fighting with Myanmar military.
Is Min Aung Hlaing overestimating himself—or does he just think that these groups are fools—to believe that they will serve him and fight to maintain his grip on power, after he has made so many enemies in the country?
Meanwhile, far from holding talks with the regime, other powerful ethnic armed organizations including NCA signatory the Karen National Union and non-signatories like the Kachin Independence Army, Chin National Front and Arakan Army are actively fighting it.
Some people are humorously calling Min Aung Hlaing's suggestion a new recruitment tactic for his weakening army.
Economic boasts grow ever more delusional
Manufacturing has nearly returned to pre-coup levels in many parts of Myanmar, except in some parts of Chin and Kayah states and Sagaing Region, the hotbeds of anti-regime resistance, Min Aung Hlaing claimed as he addressed a regime meeting on Monday.
Could this upbeat appraisal possibly be true? One need only take a quick glance around Yangon, the country's commercial capital, where long lines of people queuing to buy palm oil or apply for passports have become a common sight over the past few weeks, to find the answer.
A continuous depreciation of the kyat, along with fuel and food price hikes, and a significant increase in the cost of living are hardly signs of an economic recovery. Nor are the tens of thousands of people leaving the country daily, either legally or illegally, to work in other countries.
Less than a month after dressing up agricultural loans for growing paddy and beans as part of a so-called "stimulus package", Min Aung Hlaing would now have us believe that manufacturing has been restored almost to pre-coup levels. The junta chief has also vowed to turn the economy around within six months.
In Chin and Kayah states and Sagaing Region, which are being rocked by daily clashes between junta troops and resistance forces, civilians are so busy trying to survive the junta's air raids, artillery strikes, arson attacks and arbitrary killings, they don't have much time to do business.
So when Min Aung Hlaing says production has returned to normal and Myanmar's economy will pick up in the next six months, there is one only conclusion we can draw. He is out of his mind.
Effort to bring curtain down on Suu Kyi continues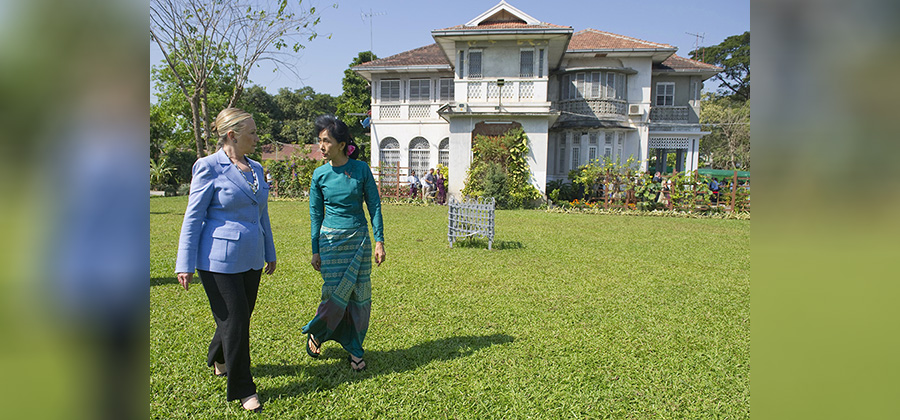 The junta-controlled Supreme Court's ruling on Monday to auction off Daw Aung San Suu Kyi's residence at 54 University Avenue in Yangon reflects the regime's eagerness to banish every trace of the ousted civilian leader from Myanmar.
On the surface, it appears to be no more than the latest twist in a long-running inheritance dispute between Daw Aung San Suu Kyi and her estranged elder brother U Aung San Oo. But 54 University Avenue is not just a house; the site is a symbol of the democracy struggle in Myanmar, as it is where Daw Aung San Suu Kyi was confined for 15 years by the previous military governments, which called themselves the State Law and Order Restoration Council and the State Peace and Development Council.
For years, U Aung San Oo repeatedly called for the auction of the residence and a share of the proceeds, but to no avail.
Following the coup, however, Min Aung Hlaing is only too happy to grant U Aung San Oo his wish, delivering another heavy blow to Daw Aung San Suu Kyi, whom he has unjustly detained and put in solitary confinement in Naypyitaw Prison out of his personal loathing for her. At the same time, he will feel he has been able to erase from history one of the most important embodiments of opposition to military rule.
Daw Aung San Suu Kyi wished to turn the residence into a museum and also use it for philanthropic works of the Daw Khin Kyi Foundation, which she set up and named after her mother. US President Barack Obama and Secretary of State Hillary Clinton, and UN Secretary General Ban Ki-moon are among the international dignitaries who visited Daw Aung San Suu Kyi at the lakeside residence during their terms of office.
After the auction, the historic site faces an uncertain fate under its new owner. What is certain is that a significant site in the history of Myanmar's democracy struggle is at risk of being lost.
Regime defensive on Rohingya anniversary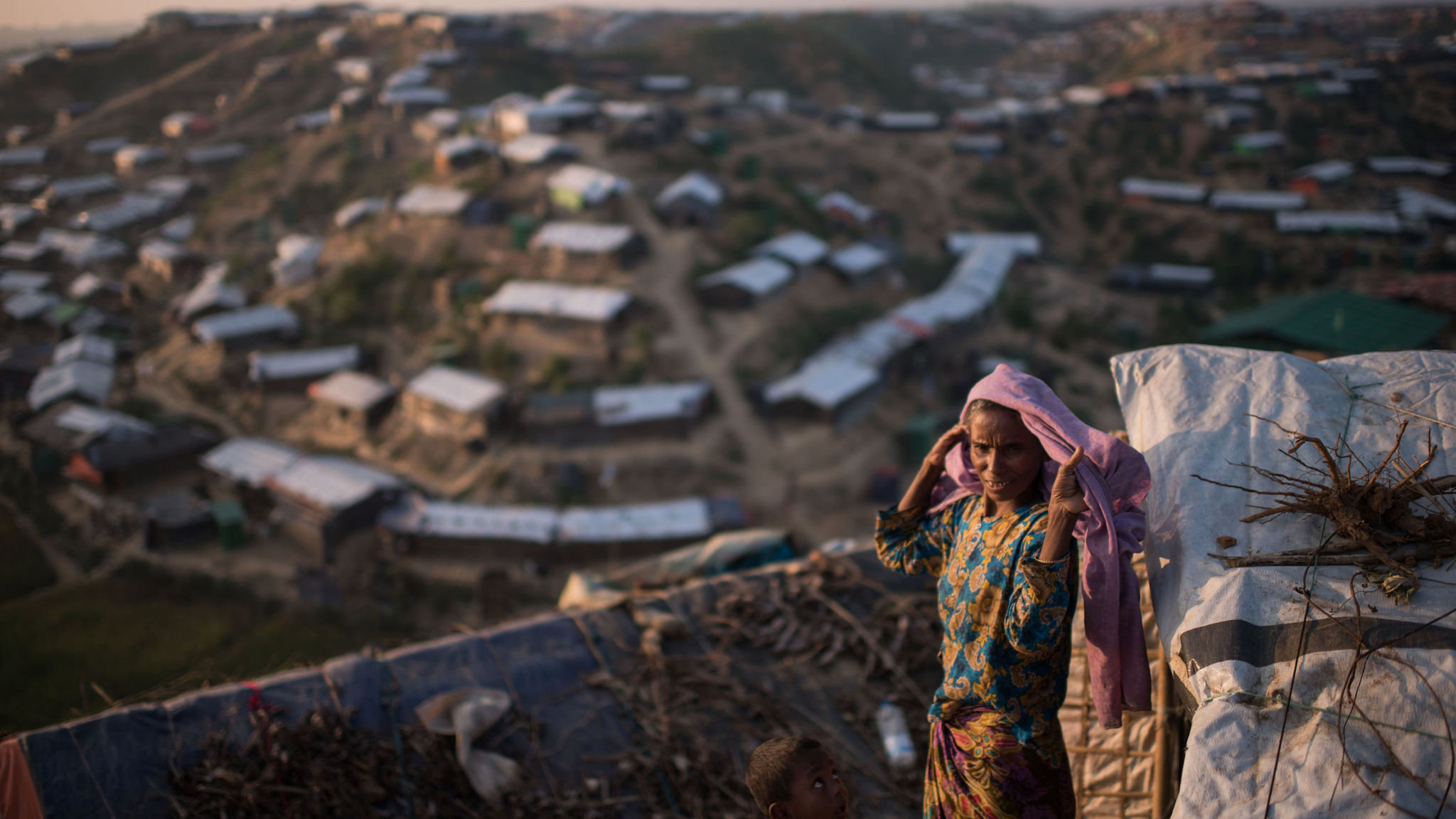 The UN was among the organizations and countries issuing statements Thursday to mark the fifth anniversary of the mass displacement of Rohingya from Myanmar. On the same day, the junta-controlled Ministry of Foreign Affairs released a statement condemning and rejecting those statements, calling them interference in the internal affairs of Myanmar.
After the Arakan Rohingya Salvation Army, a militant group, attacked border guard police outposts in Rakhine State in western Myanmar on Aug. 25, 2007, the Myanmar military led by Min Aung Hlaing slaughtered Rohingya people, just as it is mercilessly killing Myanmar civilians today.
The Myanmar military's so-called "counterinsurgency operations" then forced hundreds of thousands of Rohingya into Bangladesh. Around 1 million refugees remain sheltering in the neighboring country.
While the US has publicly determined that the Myanmar military committed genocide against the Rohingya people in Rakhine State, the regime continues to insist that only necessary measures were taken in accordance with existing laws, rules and regulations, and still refuses to recognize the term "Rohingya".
The regime is currently presenting a defense against Gambia's genocide lawsuit against Myanmar at the International Court of Justice in The Hague.