The second-hand submarine Myanmar purchased from India and took possession of last year is now in operation. Its distinctly un-Indian (and un-Chinese) name—Min Ye Thein Kha Thu—is that of an ancient Burmese warrior.
In mid-October the submarine joined its first exercise conducted by the Myanmar navy (without sinking, as many Myanmar citizens had mockingly predicted on social media). Myanmar military chief Senior General Min Aung Hlaing was on hand to preside over the ceremony and salute his naval officers.
The Soviet-manufactured Kilo-class submarine was refurbished by Indian state-run defense shipbuilder Hindustan Shipyard. With a maximum operating depth of 300 meters and a top speed of 18 knots, the vessel is Myanmar's first submarine. It may be second hand, but Myanmar's top brass are proud of their new toy.
Myanmar's Chinese neighbors, however, are less thrilled. In Beijing, government mouthpiece the Global Times took a jab at both Myanmar and India over the issue. In a recent article headlined, "Hyping China influence in India-Myanmar submarine deal attempts to provoke: experts", it writes, "India wants to get rid of a retired and outdated submarine, and Myanmar needs one to train its soldiers." Ouch!
The article continues, "The two sides take what they need and the deal is as simple as this, Li Jie, a Beijing-based military expert, told the Global Times on Monday, saying that hyping China's behind the deal is an over-interpretation."
It goes on to cite Chinese analysts' doubts over the functionality of the submarine, which India insists will serve the Myanmar military until at least 2030 after refitting.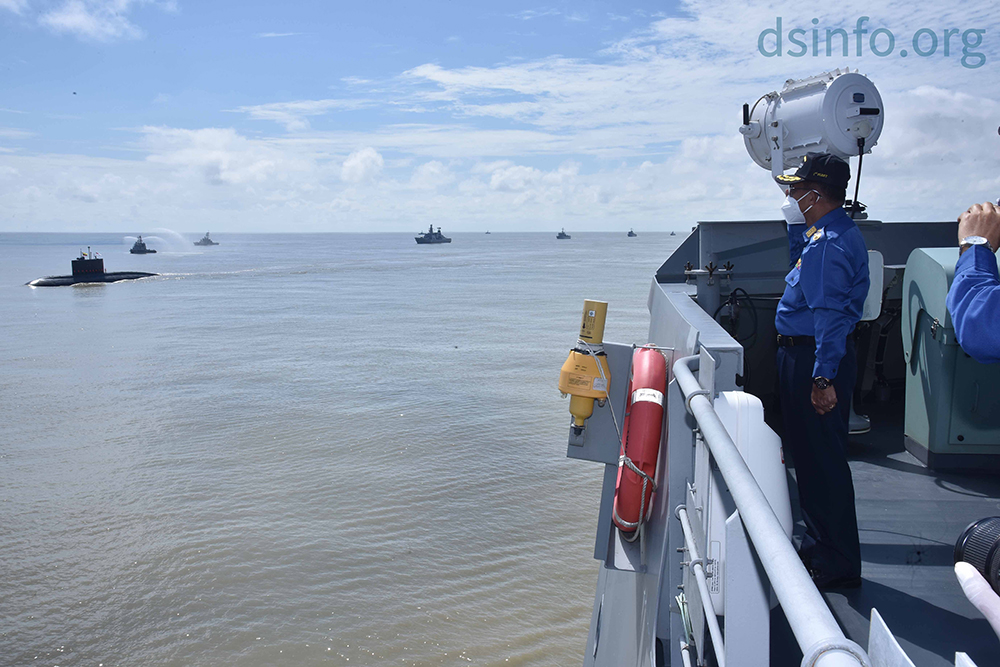 Ridiculing India and Myanmar, the Global Times asserts that the submarine "served in [the] Indian army for more than 30 years, entering the end of a submarine's life—and the refitting only gave it refurbishment, but did not upgrade its system and facilities."
Myanmar began studying the possibility of buying a submarine in 2005 and in 2007 sent naval officers to India for training.
In an exclusive interview with The Irrawaddy earlier this month, Myanmar military spokesman Major General Zaw Min Tun said hundreds of trainees were receiving the training.
Cost was always a major issue; wary of blundering into an inappropriate purchase, Myanmar's generals made a thorough study of the submarines on offer from various countries.
In the late 2000s, Myanmar short-listed four "regime friendly" countries, Russia, China, India and North Korea, and dispatched delegations to study the possibility of purchasing a discounted—or, as the Global Times puts it, "retired and outdated"—submarine.
After careful consideration, India was chosen, with North Korea discarded as a bad choice. Why? This time, the generals wisely decided that dealing with Pyongyang carried political risks. Uh… yeah.
The US would not have kept quiet under such circumstances and would surely have started barking at the generals.
It has long been an open secret that Myanmar in the past bought missiles and hardware from North Korea, and even sent several high-level delegations to Pyongyang. In 2009, just before Myanmar began opening up and rolling out the red carpet for foreign dignitaries including US President Barack Obama and then US Secretary of State Hilary Clinton, Western media reported that a North Korean ship, the Kang Nam, was being shadowed by the US and was likely headed for Myanmar. In days gone by, North Korean ships carrying weapons and military hardware could be seen docked in Yangon Port.
The deal offered to Myanmar's then ruling junta by its old friends in Pyongyang appeared "sweet and tempting", according to an unnamed military source in Naypyitaw, who described it as "virtually a gift".
Prudently, however, the generals turned down the offer from North Korea (when it comes to brokers, you never know who you're dealing with), realizing the submarine would never get out of the dock in North Korea.
"Americans!" exclaimed one mid-ranking official by way of explanation.
Sensing an opportunity, the Indians were more than happy to step in and sell their "outdated" submarine, generously offering to train Myanmar naval officers in the Indian Ocean.
Aware that Myanmar was leaning toward New Delhi, the Chinese got on the phone to Naypyitaw and asked the generals to consider their submarines. A Myanmar delegation traveled to China, but the generals were troubled to learn that the Chinese planned to send their own technicians to repair and maintain any vessel purchased. Moreover, the Chinese said they would build docking facilities for the sub, even sending their own workers to complete the task.
The cost of the sub and related expenses made it untenable in comparison to the Indian deal, according to knowledgeable sources in the military. Under the terms of the deal, it would have been "as if Myanmar rented submarines from China… We wouldn't have owned it," an officer familiar with the submarine purchase issue said. Moreover, China was only willing to offer Ming-class submarines to Myanmar.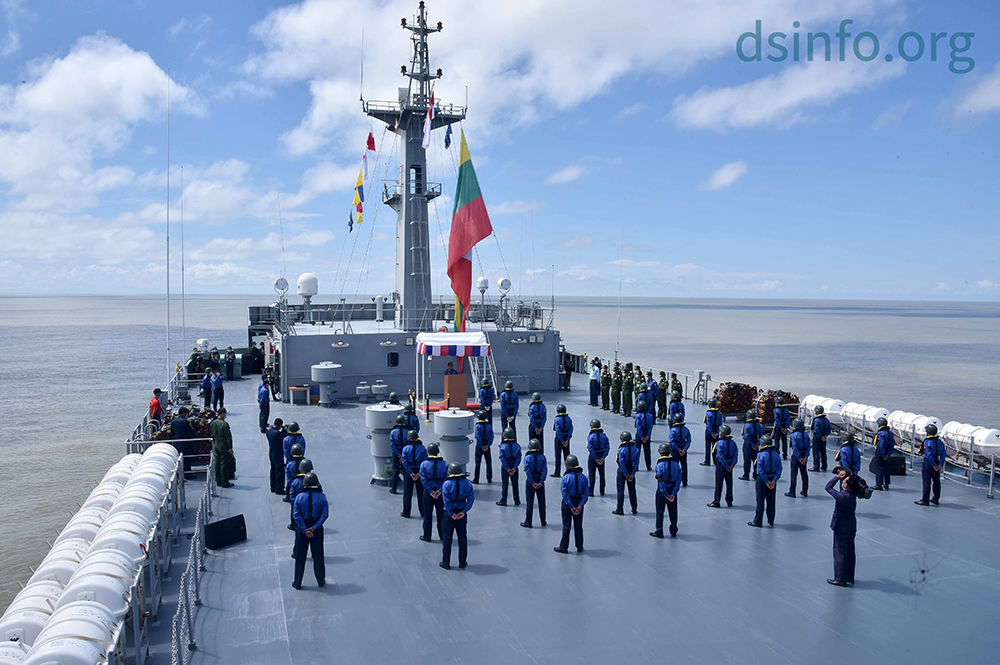 Meanwhile, Moscow attempted to persuade Myanmar to buy a Kilo-class submarine directly from Russia. But Myanmar leaders including Snr-Gen Min Aung Hlaing himself traveled to India in 2012 and decided to accept its offer. Why? Of the four, New Delhi's terms were the most generous and substantial, according to a high-ranking military officer.
India agreed to not only train Myanmar officers, but also work with trainees to conduct exercise and intensive training in the Indian Ocean. Myanmar can learn a lot from India, and the submarine purchase and training experience was a joint operation that helped cement the friendship between the two militaries.
Spokesman Maj-Gen Zaw Min Tun revealed in his interview with this publication that trust and confidence played a key role in the purchase of the submarine—and would do so with future submarines—from India.
Myanmar plans to build a submarine fleet to strengthen its naval power, with the first vessel to be used for training. The aim, the military spokesman said, is to deter foreign threats while serving as a counterweight to the forces of Bangladesh and Thailand—but not to China. In his interview with The Irrawaddy, Maj-Gen Zaw Min Tun claimed, "Our submarines are better than Bangladesh's."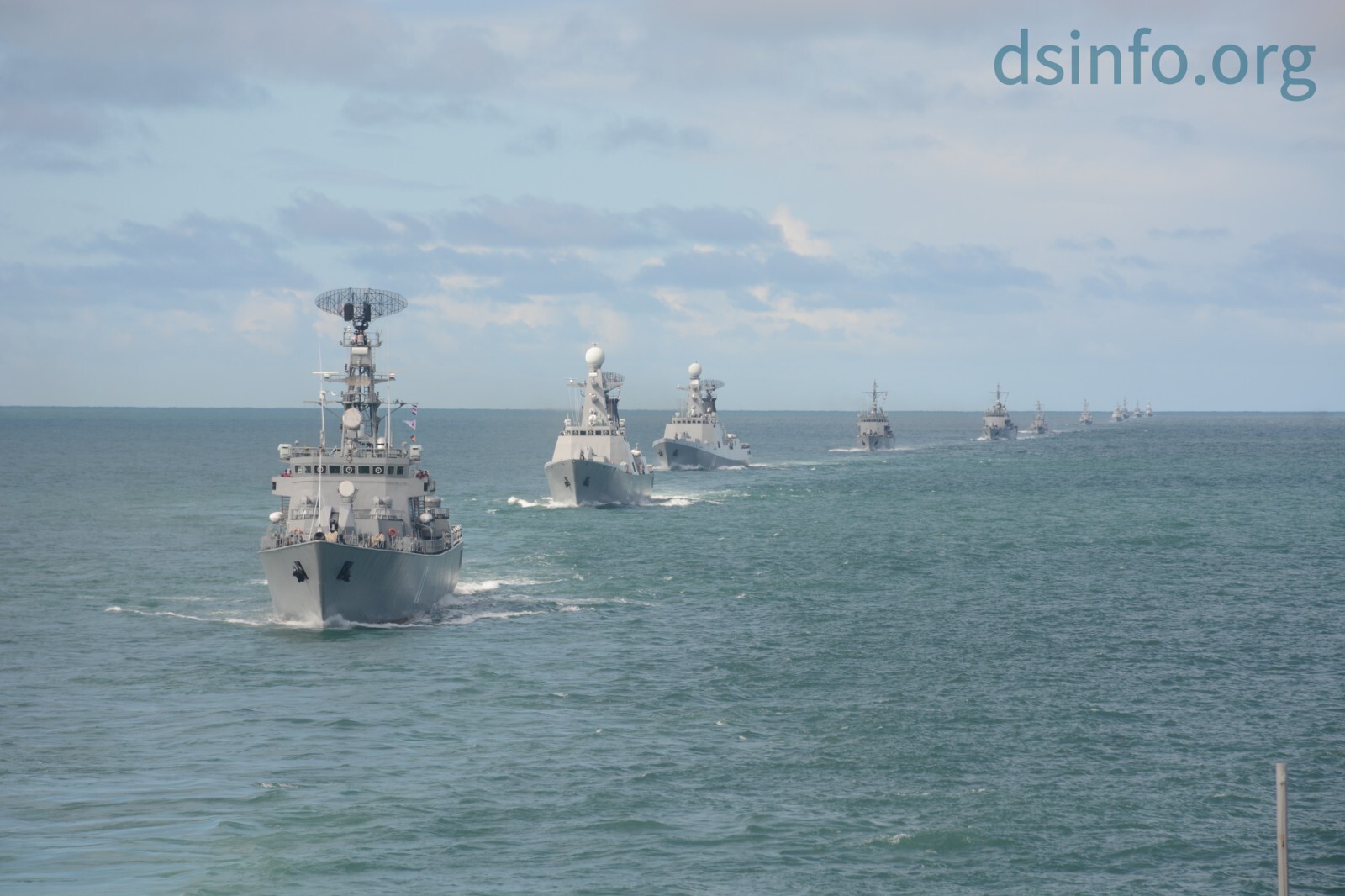 Two weeks ago, the Min Ye Thein Kha Thu joined its first "Bandoola" fleet exercise in the Bay of Bengal. General Maha Bandoola (also spelled Bandula) was commander-in-chief of the Royal Burmese Armed Forces from 1821 until his death in 1825 in the First Anglo-Burmese War. He was known for his accomplishments in the western theater of the war, where he and his commanders consolidated control over Arakan, Manipur and Assam in India and Ramu in Bangladesh. In terms of strategic messaging, the fleet exercise is aimed at Bangladesh, not China.
Bangladesh has bought Ming-class submarines from China, joining a club of Asian maritime powers with the Type 035B diesel electric submarines. So with India and China's regional Great Game intensifying, Myanmar's position has attracted much attention, and its purchase of the submarine and ambition to build up its blue-water capabilities have been noticed in regional capitals.
But the Chinese are clearly not pleased.
In the Global Times piece, "Chinese analysts" call on neighboring countries not to "fall into the trap".
The paper brags, "Myanmar is reportedly the first export customer of the FC-1 Xiaolong, a lightweight and multi-role combat aircraft developed jointly by Pakistan and China, as it signed a contract for 16 FC-1 Xiaolong fighters on December 2015 during the Paris Air Show."
It adds, "Six of the fighters were delivered to Myanmar in 2018. The country is also equipped with many other China-developed weapons like tanks, rockets and rifles."
India is concerned about the purchase of the FC-1 Xiaolongs and is eager for Myanmar to avoid developing a dependence on China. Moreover, New Delhi doesn't want to see Myanmar buying arms from India's archenemy, Pakistan.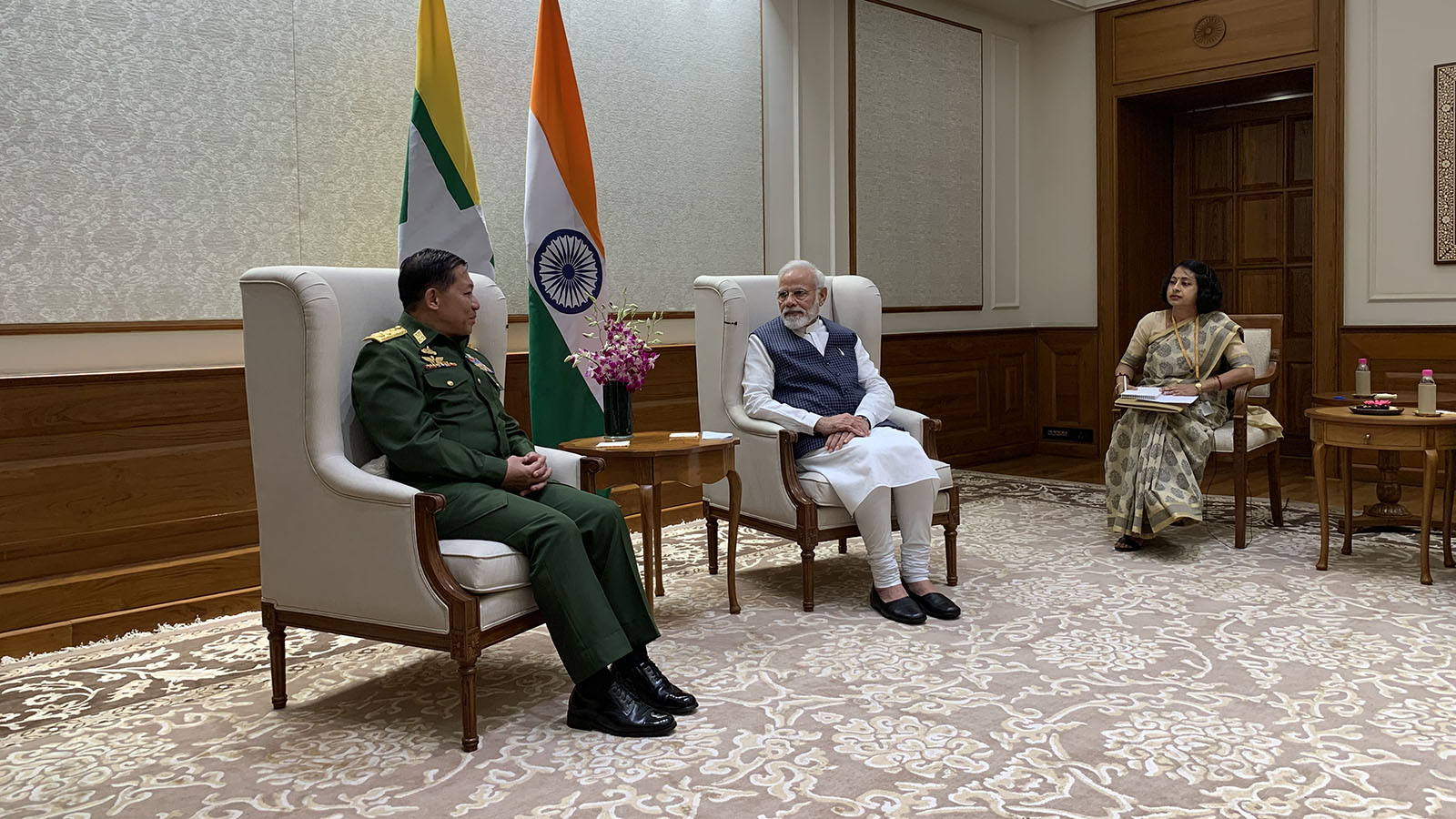 However, it has been entertaining to watch Myanmar's subtle realignment between the regional powers, demonstrating to India and the rest of the international community that the generals are not in fact in China's pocket.
Citing the views of the military expert Li, the Global Times comments that, "The submarine would pose little threat to China given its age, but the possibility that India intends to enhance ties with Southeast Asian countries that have close exchanges with China in various fields cannot be ruled out, including in economy and arms sales, to provoke their relationship with China."
Privately, Tatmadaw leaders are grateful to India (presumably thankful that the submarine didn't sink) and boast that the Myanmar military is now the fifth in Southeast Asia to possess a submarine, following Indonesia, Singapore, Malaysia and Vietnam.
They also acknowledge the reality that the country's armed forces are equipped with Chinese weapons, as asserted by the Global Times. But they complain privately that they are substandard and that the Chinese can't be trusted.
So far there has been no rebuff to the Global Times's article from the Myanmar military. Perhaps the generals have decided there's nothing to be gained by upsetting Big Brother.
But who knows? We may soon read in the Myanmar military-owned newspapers fresh headlines informing us of more seizures of Chinese-made weapons and ammunition along the China-Myanmar border. All analysts know that insurgents in the north, including the powerful Wa army, are heavily equipped with Chinese weapons. Uh… yeah.
You may also like these stories:
Incoming Myanmar Govt Must Tackle Chinese Casino Haven in Myawaddy
Myanmar Will Benefit From Deeper Ties With India