YANGON—A Chinese state-owned company, which has signed a framework agreement with the Yangon government to draw up a proposal for the infrastructure projects of the New Yangon City project across the Yangon River expected to be twice the size of Singapore, has been embroiled in a number of controversies for its involvement in alleged fraud, corruption and bribery in many other countries where it implemented similar development projects.
The 20,000-acre-wide New Yangon City, one of the projects of China's ambitious Belt and Road Initiative (BRI), was launched by the Yangon regional government in March last year via the government-owned New Yangon Development Company (NYDC). The investment for the first phase of the project, mostly infrastructure projects, is $1.5 billion.
NYDC signed a framework agreement with China Communications Construction Company (CCCC) in April last year for nine initial infrastructure projects in the first phase that includes two bridges, roads, power plants, water and wastewater treatment plants and a 10-square-kilometer industrial estate expected to generate 2 million jobs. However, it turns out that the Hong Kong-listed China-owned company has been accused of corruption and bribery in at least 10 countries—from the Philippines to Bangladesh to Tanzania—in Asia and Africa for development deals in those areas, according to international media reports.
Nearly a month after its formation, the NYDC announced that it signed the contract with CCCC without calling for tender.
"NYDC has chosen CCCC to sign a framework agreement because the company was considered to be the most qualified." Daw Myat Hsu Hlaing, NYDC's development and communication associate, told The Irrawaddy.
However, she did not answer questions on the other competitors during that time. She referred to the NYDC CEO Serge Pun's explanation on his blog on the NYDC website.
In the blog post, Serge Pun explained that NYDC believes CCCC has the required capability and sufficient experience in planning, designing, financing, constructing and regional developments similar to the project. He also gave some examples of CCCC projects, including the bridge that links Hong Kong to Macau and the Beijing-Shanghai high-speed railway.
He wrote, "CCCC comes with a depth of experience."
"CCC shareholders include multiple international institutional investors. CCCC comes with financial clout," he wrote.
He questioned, "Why would we not want to work with one of the largest and more experienced companies in the global infrastructure industry space?"
However, word of controversies surrounding the Chinese company has given rise to speculation among people in Myanmar that the New Yangon City might face the same fate as CCCC-operated development projects in other countries.
China Communications Construction Company
NYDC signed a framework agreement with CCCC on April 30, 2018 at Mingalar Hall at the Yangon regional government office. Among the attendees were Yangon Chief Minister Phyo Min Thein, Chinese Ambassador for Myanmar Hong Liang, CCCC President Chen Fenjian and CCCC's subsidiary China Harbor Engineering Company (CHEC) President Tang Qiaoliang.
At the ceremony, after talking about his company's achievements in the fields of development and operation, Mr. Chen Fenjian said the new city across the river was of "great significance" as it could rapidly and effectively expand urban space and drive seaward development. He said the group would integrate the highest-quality resources and closely cooperate with Myanmar to jointly build a "safe, wise and green" Yangon New City and continue to make new contributions to the economic and social development of Myanmar.
U Phyo Min Thein said Yangon New City would create a large number of jobs, deepen the friendship between China and Myanmar, and hoped that CCCC and NYDC could continue to working together to further improve infrastructure in Yangon and to benefit local people.
Based in Beijing, CCCC is one of the world's largest companies, focused on transportation infrastructure projects — supported in different business segments by over 60 subsidiaries such as China Road and Bridge Corporation, China Harbour Engineering and John Holland Group. According to China Daily, CCCC has set up more than 240 branches, research institutes and service hubs in 118 countries and regions. The group has signed overseas contracts worth $170 billion over the past five years.
However, CCCC and its subsidiaries have been leaving a trail of controversy in the Philippines, Sri Lanka, Malaysia, Bangladesh, Thailand, Canada, Australia and Kenya. The company was sanctioned by the World Bank from January 2009 until January 2017 due to fraudulent bidding practices under Phase 1 of the Philippines National Roads Improvement and Management Project.
In Sri Lanka, CCCC's $1-billion Colombo Port City project has faced backlash from locals due to the risk of serious negative impacts on the environment and livelihoods.
The project, which is located on 269 hectares of land reclaimed from the ocean is being implemented by CCCC since 2014. The Sri Lankan government guaranteed that it wouldn't have any negative environmental impacts and countered local concerns about erosion, despite objections from environmentalists who warned the project would have a "severe impact" on the coastline, causing erosion and affecting marine biodiversity, fishery stocks, and breeding sites. CCCC drafted nearly 80 environmental impact and mitigating requirements in its framework.
Despite officials claiming they are following the guidelines, a Bloomberg report found major environmental damage along a 280-kilometer stretch of coastline north and south of the capital Colombo and 80,000 households that make a living from the sea affected. The All Ceylon Fisher Folk Trade Union revealed a 20 percent decline in catch.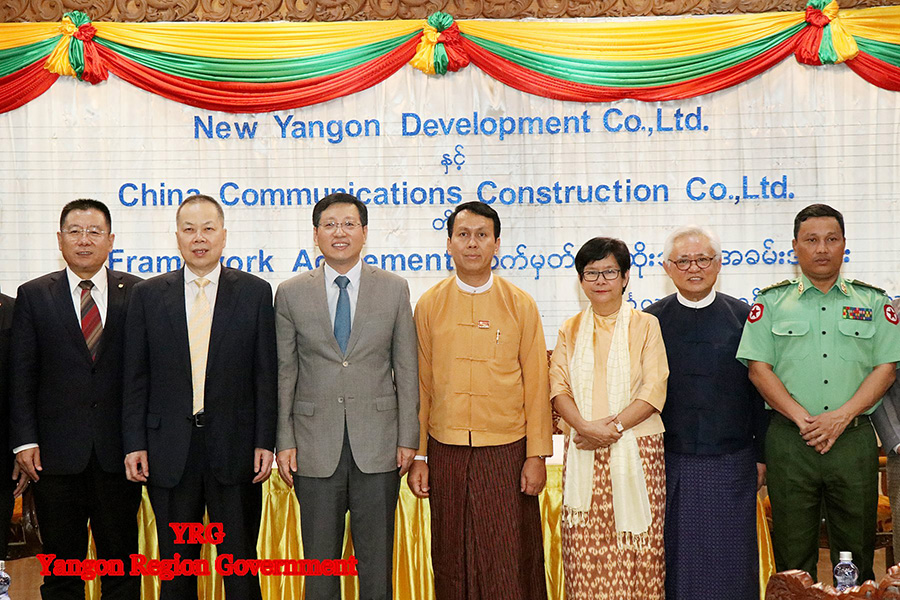 Sri Lanka's current prime minister Ranil Wickremesinghe later disclosed to the media that an investigation was being carried out into an $8.1-million fund transfer to opposition leader Rajapaksa's staff in 2018 before the elections when he was running for a third term. The prime minister said the fund included a payment from CCCC via an account with the Standard Chartered Bank.
Moreover, Australia accused CCCC of careless supervision in the construction of a children's hospital in 2016 which was being built by CCCC subsidiary John Holland. The report revealed the discovery of white asbestos in the roof panels at the new Perth Children's Hospital and found failures in both the procurement process and the contract management process. The Australia construction union asked the government to consider a temporary ban on the import of building material from China. However, CCCC denied responsibility for the failures.
In 2014, two Tanzanian officials were charged with fraud for awarding a bloated contract of more than $500 million to CCCC to expand the main port in the country's capital city.
Kenya is another country facing the threat of falling into a BRI debt trap with China. Despite Beijing's denials, a key port in Mombasa has been at risk of being seized by China since last year. There were serious allegations of mistreatment of railway workers in 2018 by the China Road and Bridge Corporation (CRBC) a subsidiary of the CCCC. Construction of the major railway was shut down after hundreds of workers went on strike. Moreover, the leg of the railway line running northeast from the capital was also a subject of local tension and anger due to the project's employment of Chinese workers on the construction site instead of the jobs being given to locals.
Last year, the Canadian government ordered CCCC not to implement a proposed investment project in order to protect national security.
In the same year, Bangladesh blacklisted China Harbour Engineering Company (CHEC) a subsidiary of CCCC for trying to bribe a secretary. The Chinese government had selected CHEC to construct the Dhaka-Sylhet highway after an MoU was signed between the governments in 2016 following a visit by President's Xi. A Bangladeshi finance minister told the media that the company granted the contract for the expansion of the highway had attempted to bribe another government official. Back in 2010, the former Bangladeshi prime minister's son, Arafat Rahman, was jailed and fined $1.6 million for accepting bribes from CHEC, for the Chittagong Port project bid. Rahman was accused of receiving over $2.09 million from CHEC in three installments, routed through U.S. institutions, in the spring and summer of 2005.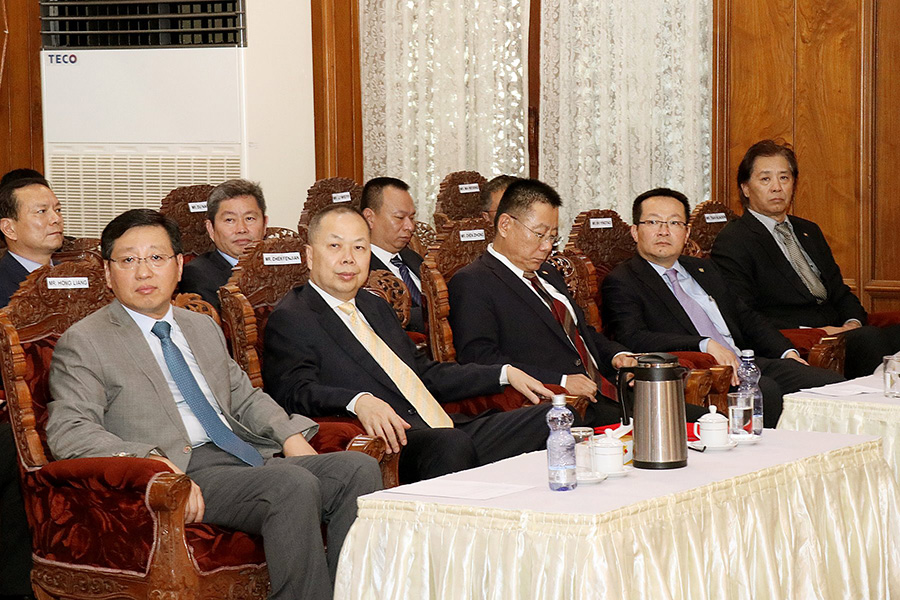 The list of controversies connected with the company continues to grow longer as Malaysia opens an investigation into whether CCCC overcharged for a railroad linking Kuala Lumpur with Malaysia's east coast and about funds drawn to pay debts by the government development fund under the former prime minister Najib Razak who is currently facing trial on corruption charges. In October last year, Malaysia's new government canceled the project agreement out of debt trap fears. CCCC offered to reduce the project cost to RM 40 billion ($9.8 million) from RM 70 billion ($17.2 million), however the project is still in limbo.
In January, Thai media reported backlash against CCCC from the local people after the company failed to take into account the potential social and environmental impacts of dredging the Mekong River for commercial shipping.
Neither CCCC's Public Relations Division nor its Overseas Business Division replied to The Irrawaddy's requests for comments on Friday about public concern over whether New Yangon City would face the same fate due to the company's controversial background.
Public concerns
Given the long list of controversies connected with CCCC, it's no wonder New Yangon City is attracting mounting public concern and criticism. Critics have pointed out that the project poses the risk of facing the same fate as those other countries if the government doesn't consider the accountability of developer, the actual cost, the environmental impact, benefit-sharing and other social impacts.
Daw Sandar Min is a Yangon regional parliament lawmaker who represents Seikkyi Township, which is located within the project area of New Yangon City. She said the Yangon government should have known CCCC's controversial background before agreeing to work on the project, and that lawmakers will soon raise questions about the Chinese company in Parliament.
"Given the information we received so far, we must scrutinize CCCC's background very carefully," she said.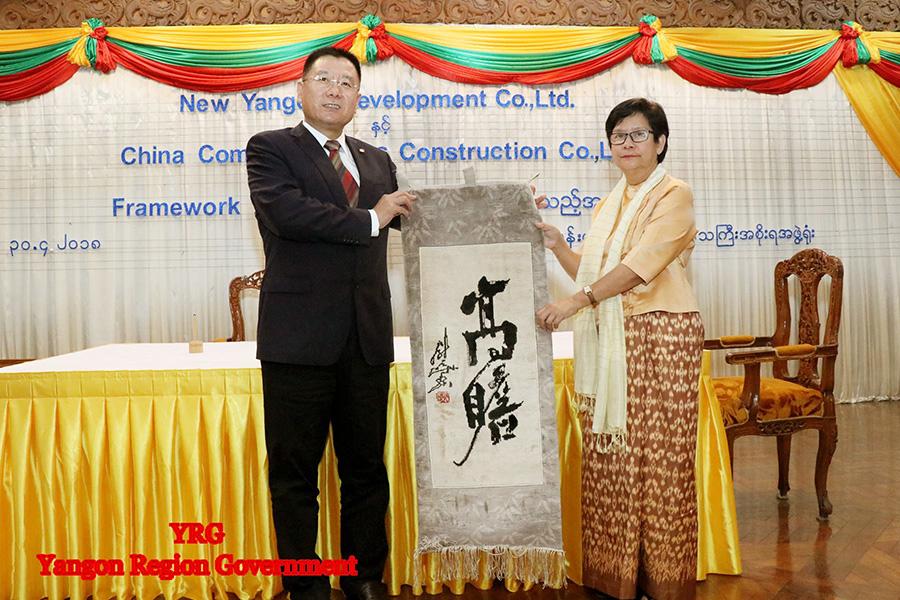 RWR, a Washington-based advisory group tracking and analyzing China's global business transactions, has identified a number of transactions by CCCC and its subsidiaries around the world that have introduced risk factors for their partners and customers. These have included public allegations of corruption and bribery, opaque public business dealings and complaints about the quality of the work.
According to Andrew Davenport, Chief Operating Officer of RWR, Chinese state-owned enterprises have a track record, in many cases, of choosing deals and putting forward bids based on calculations of their strategic value to Beijing, rather than their commercial value to the company's bottom line and/or shareholders.
"Meanwhile, the company (CCCC) has been accused of corruption and bribery in various other countries, including, for example, Bangladesh," he told The Irrawaddy.
He added, "If CCCC is willing to offer, by significant margins, the most generous terms available to Myanmar on this project, government officials and citizens should ask themselves why they are doing this?"
Davenport also warned that regardless of whether Myanmar can afford what is being offered or is making a sensible economic decision to spend this much money on a new city, generous, possibly "non-market" terms can create dependencies and deliver a degree of control or influence.
The framework agreement between NYDC and CCCC marks the first stage of the NYDC Challenge Model where a company that is qualified and competent to undertake the first phase of the development is selected to submit a set of Pre-Project Documents (PPD) which includes technical specifications, financial proposals and business models for NYDC's review.
Once the PPD is submitted and approved by NYDC, it will be made public to allow for any qualified party to challenge the agreement with better terms on the basis that it strictly adheres to the terms and conditions of the tender assessment criteria. NYDC said the PPD will be ready for publication soon.