More than a dozen Myanmar junta troops were killed and 11 captured when the Chin National Defense Force (CNDF) launched an attack on a military base at Varr village in Falam Township, Chin State on Monday.
The CNDF raided the base, where about 25 troops were stationed, on Monday morning. After about one hour and 30 minutes of intense fighting, the CNDF took control of the camp and seized 21 weapons with ammunition before torching the base, according to the resistance group.
Eleven junta personnel were killed and 14 were taken prisoner in the attack. Three regime soldiers including a lieutenant succumbed to their injuries later, according to CNDF.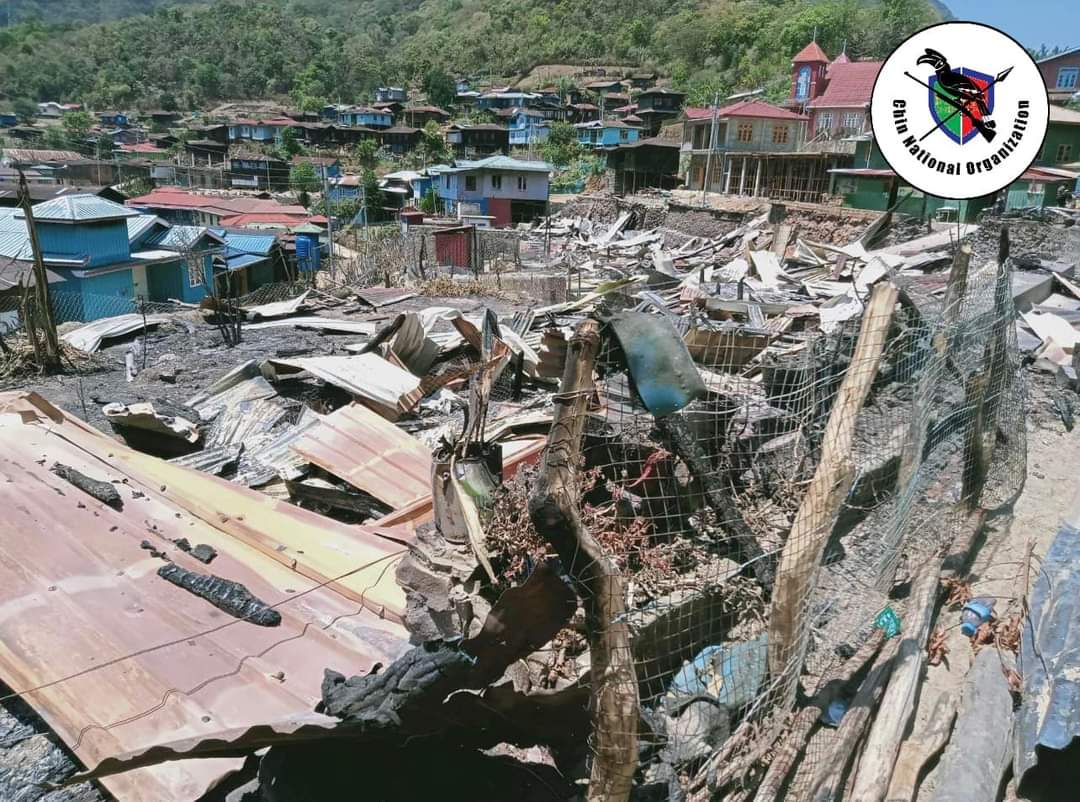 One civilian and a CNDF resistance fighter died during the clash.
Junta troops stationed at the military outpost, which is on Kalay-Falam Road, 19 kilometers from Falam town, manned the checkpoint on the Varr bridge and constantly threatened civilians who used it, said a CNDF spokesperson explaining the reason for the attack.
CNA seize regime vehicles
Also on Monday, the Chin National Army (CNA) attacked a military convoy some 24 kilometers from Hakha Town, killing 10 regime troops. Four were killed by sniper fire and the other six died when they were caught in a land-mine explosion.
Three of the vehicles in the convoy were seized by resistance forces and another five were severely damaged.
Salai Htet Ni, a CNA spokesperson, said the seized vehicles were civilians' cars that had been commandeered to carry the military reinforcements.
"According to the drivers, the vehicles were loaded with bombs and bullets," Salai Htet Ni told The Irrawaddy.
The convoy, which comprised around 200 soldiers and 30 vehicles including two armored cars, left Kalay in Sagaing Region in early March to reinforce junta troops in Hakha. Resistance groups have repeatedly ambushed the convoy, inflicting casualties and decimating both vehicles and troops.
Salai Htet Ni said the convoy might be heading to Hakha with only 10 vehicles and around 60 soldiers remaining after being hit by repeated attacks.
Civilians killed by regime air raid
The junta retaliated for the heavy casualties it suffered at the hands of the CNDF in Falam Township by launching airstrikes on civilians on Monday that left 10 dead and four injured.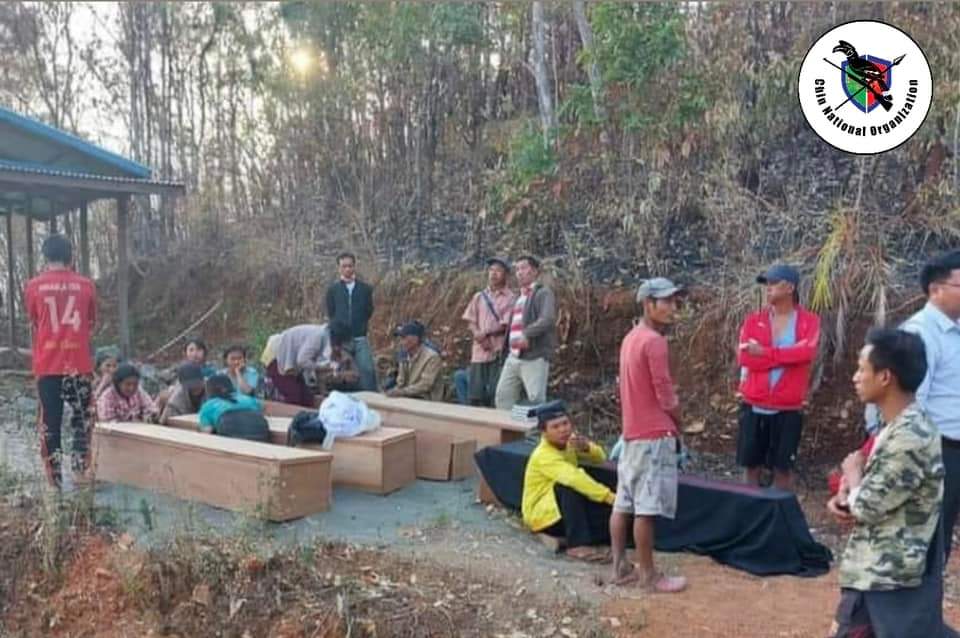 Six bombing raids were carried out against Varr village and nearby Congheng village, killing one civilian. Further airstrikes on Webula town in Falam Township in the afternoon killed nine civilians including a child and injured four. In the evening, a regime fighter jet bombed Ramthlo village, but there were no casualties as the villagers had already fled, according to the Chin Human Rights Organization.
"The Myanmar military conducted airstrikes on schools and civilian targets. We strongly condemn the violent attack of the military council on innocent civilians," said a Falam resident.
The Interim Chin National Consultative Council (ICNCC) issued a statement condemning the indiscriminate attacks and urged the people to continue their revolt against the Myanmar military.