At least 37 Myanmar junta forces as well as two resistance fighters were killed in the last three days as People's Defense Forces (PDFs) and ethnic armed organizations (EAOs) stepped up attacks on regime targets.
Incidents were reported in Shan and Chin states and Magwe, Sagaing, Mandalay and Bago regions.
The Irrawaddy has collected the following reports of significant attacks from the PDFs and EAOs.
Some military casualties could not be independently verified.
Junta suffers heavy losses in resistance attacks in southern Shan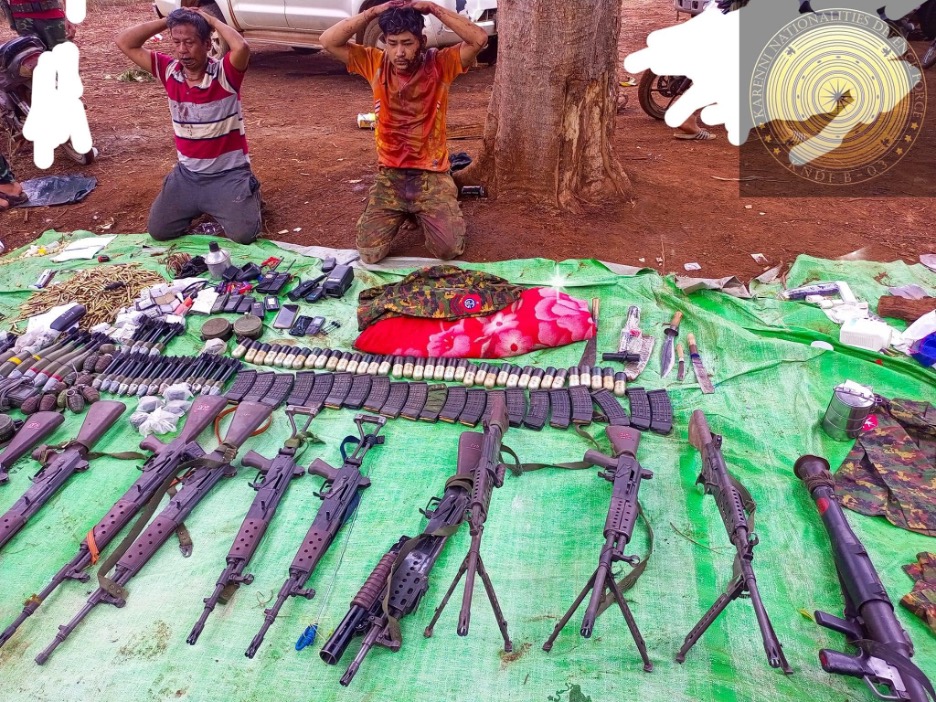 Over 20 soldiers were killed and two captured in Mobye Town in southern Shan State's Pekon Township on Wednesday when three resistance groups jointly raided regime forces occupying civilian buildings in a residential ward, said the Karen Nationalities Defense Force (KNDF), which joined the attack.
During the intense four-hour clash, military units nearby shelled the resistance groups with large numbers of heavy explosives while a junta fighter jet conducted air strikes. Many civilian houses were damaged in the junta bombardment. Several resistance fighters also suffered injuries.
Two junta bases seized by ethnic Chin resistance in Hakha
Two junta bases in Hakha Township, Chin State were seized on Wednesday when the Chin Defense Force (Hakha) and the Chin National Army, the armed wing of the Chin National Front, raided three regime bases in Hakha Township, according to reports from Chin local media outlets.
The junta bases are located along the Hakha-Thantlang Highway.
The junta conducted air strikes against the resistance groups during the clashes. A resistance fighter of the Chin National Army was killed in the fighting.
Regime forces attacked in Chin's Kanpetlet town
Chin Defense Force (Kanpetlet) claimed to have killed a soldier and injured two others when it raided regime forces stationed in the junta-controlled General Administration Department office in the town of Kanpetlet in Chin State on Wednesday morning.
All resistance forces retreated from the area without casualties. In the evening, regime forces opened fire at random in the town.
Shootout reported in Magwe's Yesagyo town
Resistance fighters of Myingyan Black Tigers attack regime forces in the town of Yesagyo on Thursday. / MBT PDF
A regime soldier was injured during a clash with resistance forces in the town of Yesagyo, Magwe Region on Thursday, said Myingyan Black Tiger, a resistance group that attacked the regime forces.
The clash broke out in the town as regime forces intruded into the resistance groups' areas. After the clash, a large number of junta troops were deployed across the town to search for PDF forces.
Pro-regime camp raided in Magwe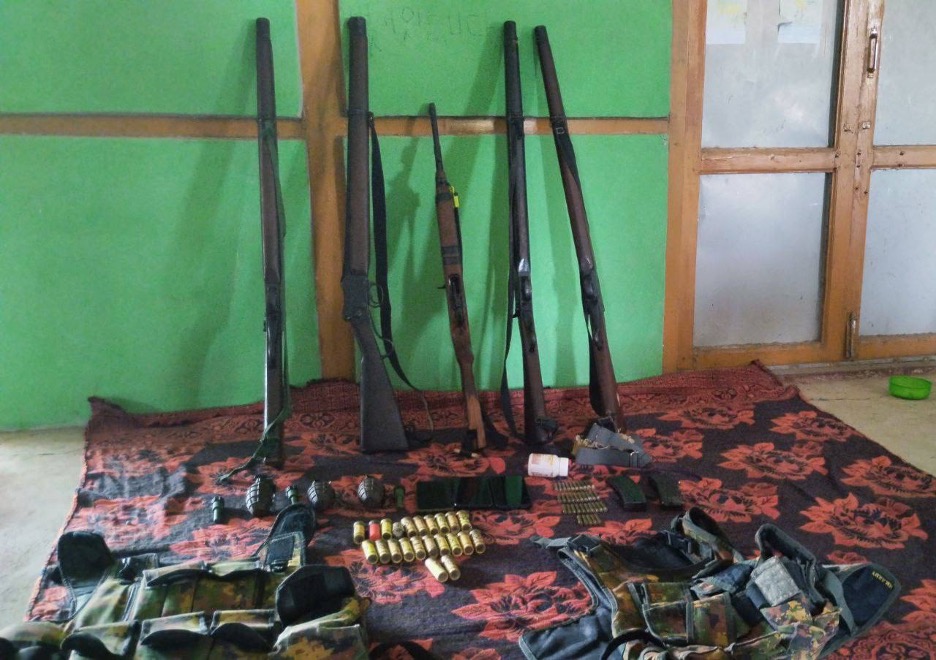 At least 13 pro-regime Pyu Saw Militia members as well as a resistance fighter were killed in a shootout in Pakokku Township, Magwe Region on Tuesday night when Myaing PDF forces raided the pro-regime village of Tae Kone, said the resistance group.
In the raid, five firearms and some ammunition were seized from the militia camp.
Regime forces attacked with land mines in Sagaing
A junta soldier was killed and three others injured in Kani Township, Sagaing Region on Thursday evening when 10 junta forces including pro-junta Pyu Saw Htee militia members from the pro-regime village of Alal Kyun triggered land mines planted by Kyauk Lone Gyi PDF, said the resistance group.
Regime forces faced land mine blasts while they were heading to Thayet Taw Village. Early that morning, seven PDF groups jointly used improvised 60mm, 80mm and 120mm mortar rounds to strike military bases in Alal Kyun.
Many regime forces and militia members were reportedly killed and injured when the mortar rounds hit their bases, said PDF group Fighter Brotherhood Guerrilla Army, which joined the attacks.
Pro-junta militia member shot dead in Bago
Bago Region PDF said its members shot dead pro-junta militia member Maung Myo, a junta informant from Sel Taw Oo Village in Gyobingyauk Township, Bago Region on Tuesday.
The victim had been reporting to the regime about the movements of revolutionary groups in the Bago Yoma mountain range. The resistance group killed him after obtaining multiple confirmations that he was a junta informant.
A large amount of information about PDFs and anti-regime activists that the victim had given to the junta was found on his mobile phone after he was killed, the PDF group claimed.
Police sergeant killed in Mandalay
Natogyi PDF said it killed Police Sergeant Khine Min Tun from the Natogyi Township police station in Mandalay Region on Wednesday.
The police officer was shot dead after refusing to stop at a PDF checkpoint while heading for a junta sentry base in the east of the township.