Myanmar junta soldiers and outposts are increasingly being attacked by resistance drones. The number of such attacks has jumped since drones were first employed by the resistance in mid-2022, and the attacks are now much more precise and lethal.
In early April, an entire column of military regime troops totaling over 100 soldiers was killed in a series of clashes that were a result of improved coordination between People's Defense Force (PDF) fighters and resistance drone units.
Effective drone attacks have been employed in Kayah, Karen and Chin states where PDFs and ethnic armed organizations (EAOs) are conducting joint operations against the Myanmar military.
In one attack in Chin State on April 13, a junta column comprising two armored cars and 20 vehicles was ambushed by a combined resistance force while traveling from Sagaing Region's Kale to the Chin capital Hakha along the Kale-Hakha road. During the fighting, both armored vehicles were badly damaged after being bombed by resistance drones.
Salai Htet Ni, the spokesperson for the Chin National Front, said: "We can destroy armored vehicles with drones. One burst into flames and the other was badly damaged. Both were beyond repair."
In another drone attack in the first week of April, the Karen National Defense Organization, one of the armed wings of the Karen National Union, and the Federal Wings drone unit used drones to bomb a regime outpost in Waw Lay in the south of Myawaddy Township in Karen State. A junta 122mm howitzer went up in flames and scores of junta soldiers were injured, according to a video released by resistance forces.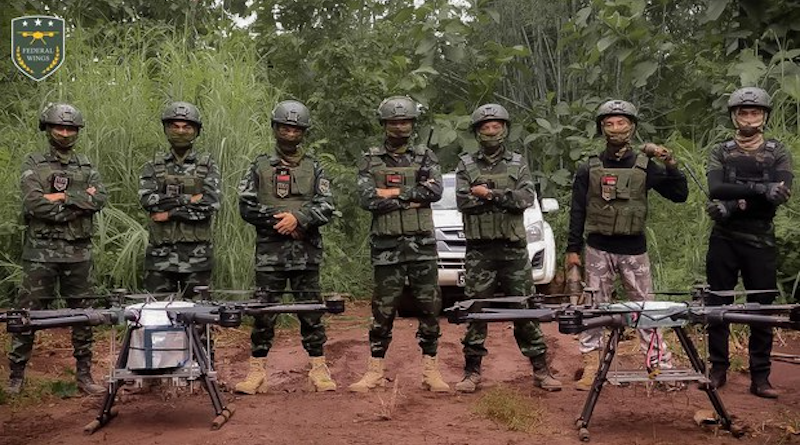 Large numbers of junta troops have been attacking resistance fighters in Kayah State since February 2023. Hundreds of junta soldiers including a lieutenant-colonel were killed in clashes with resistance forces using drones in Demoso and Bawlakhe townships.
Federal Wings, a drone unit mainly operating in Karen State, said that it carried out 437 drone attacks in 2022, killing or injuring around 200 regime soldiers.
Drones have become more lethal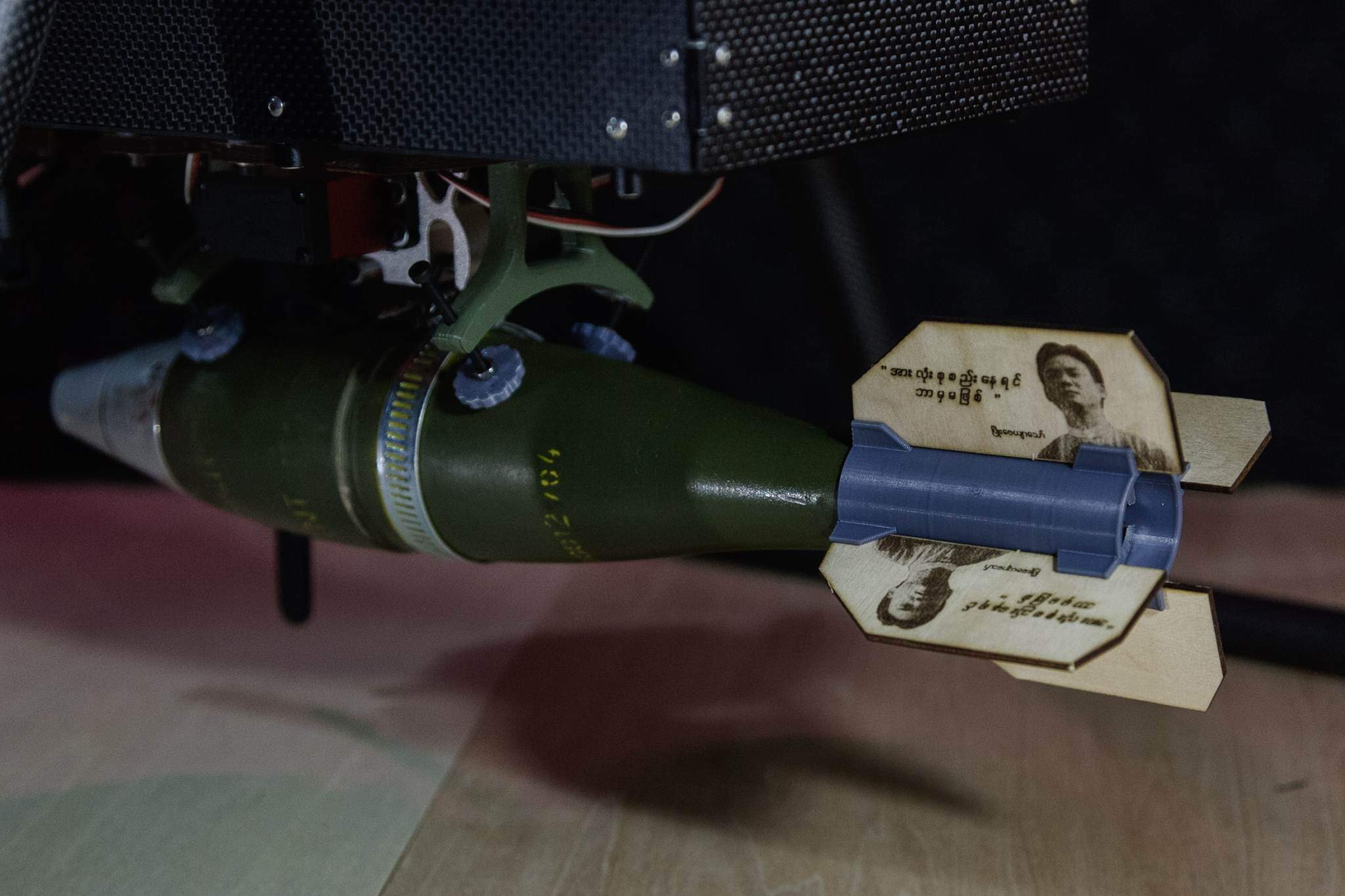 Resistance drone units told The Irrawaddy that in the early days of the revolution after the military's 2021 coup, the resistance could only afford drones capable of carrying a few homemade grenades, due to financial and technology constraints and a lack of raw materials.
Now, though, the resistance can manufacture drones able to carry three to six grenades that are as powerful as a 60mm mortar round.
Federal Wings said that it now possesses multi-copter drones, fixed-wings drones and vertical take-off and landing drones, a combined and modified version of the previous two. They declined to provide further details about the drones, saying they are a military secret.
Ko Lu Khit, who leads the Karenni Nationalities Defense Force's (KNDF) Explosive and Technology Unit in Kayah State, said: "Our drone unit can strike targets with pinpoint precision lately as we have practiced and gained experience in their use over the past year."
The destructive power of the bombs carried by drones has also increased and they are now as powerful as rifle grenades and 60mm mortar rounds. Such grenades can cause damage across an area of 100 square feet.
A Federal Wings spokesperson said: "The regime protects their strategic hilltop outposts with jammers. But our drone units have penetrated them and carried out bombings. The threat has just begun and there will be more destructive attacks."
New drones have undergone experimental trials and there will more attacks in the future, added the spokesperson.
Drones cause psychological damage to junta troops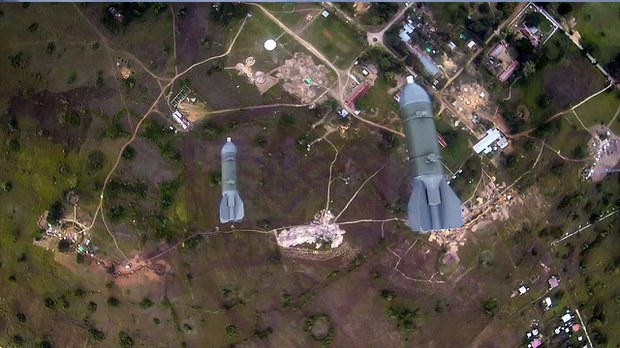 Improved drone attacks are causing not only physical damage but also psychological damage to junta soldiers, while providing greater protection for resistance forces, said drone units.
Previously, PDFs and EAOs suffered heavy casualties from junta air and artillery strikes.
But now resistance drone units are able to provide similar support to their fighters.
"As we can attack the targets with pinpoint precision now, we have become like artillery and air support for ground troops. As soon as we receive a request from ground troops, we ready ourselves in shortest period of time to join the combat," said the KNDF's Ko Lu Khit.
Drone units can also impede and disrupt regime forces marching to attack resistance targets, he said.
"Junta troops take cover as soon as our drones arrive. They are afraid of our drones," he added.
The Federal Wings spokesperson said that the greatest advantage of drones is that the resistance suffer no casualties in drone attacks.
"Even if we miss the target, the attack can confuse them. They now dig trenches up to 10 feet deep. Previously, their trenches were only chest deep," said the Federal Wings spokesperson.
He added: "Previously, drones could be only used for bombing and filming. But now commanders can view the fighting from above and give real-time instructions to troops on the ground," he told The Irrawaddy.
The greater role for drones has changed the views of resistance commanders, he noted.
"Previously, they wanted to buy guns instead of drones. Their view has changed and now they think drones are a must have," he told The Irrawaddy.