At least 28 Myanmar junta forces including three battalion commanders and a junta election chief were killed in the last three days as People's Defense Forces (PDFs) and ethnic armed organizations (EAOs) stepped up their attacks on regime targets across the country.
Also, three resistance fighters were killed in clashes and junta air strikes.
In one case, a junta-appointed Union Election Commission chief was assassinated by gunmen in the commercial capital Yangon.
Incidents were reported in Yangon, Bago and Mandalay regions and Chin, Kachin and Shan states.
The Irrawaddy has collected the following reports of significant attacks from PDFs and EAOs.
Some military casualties could not be independently verified.
Junta election chief assassinated in Yangon
U Sai Kyaw Thu, deputy director general of the junta-appointed Union Election Commission, was shot dead by unknown gunmen in Thingangyun Township, Yangon on Saturday, according to the reports of local media and pro-junta news sites.
The former lieutenant colonel was attacked while driving home alone. The junta also confirmed the assassination through its website and newspapers.
Insein Police Investigation Department bombed in Yangon
Many regime forces are believed to have been killed or injured in Insein Township, Yangon on Sunday night when Yangon Urban Guerrilla Force used remoted-controlled mines to attack the junta-controlled Criminal Investigation Department (CID) office and regime forces searching for mines, the resistance group said.
First, the group used two mines to attack the CID office at around 10:45 p.m. on that night. The resistance group later exploded four more remoted-controlled, heavy explosives to attack a large number of regime forces at 11:40 p.m. while they were inspecting the blast area.
Local residents also told The Irrawaddy that a series of explosions were heard in Insein on Sunday night.
After the mine attacks, regime forces opened fire at random. However, there were no PDF casualties, the resistance group said.
Two military battalion commanders killed in resistance attacks in northern Shan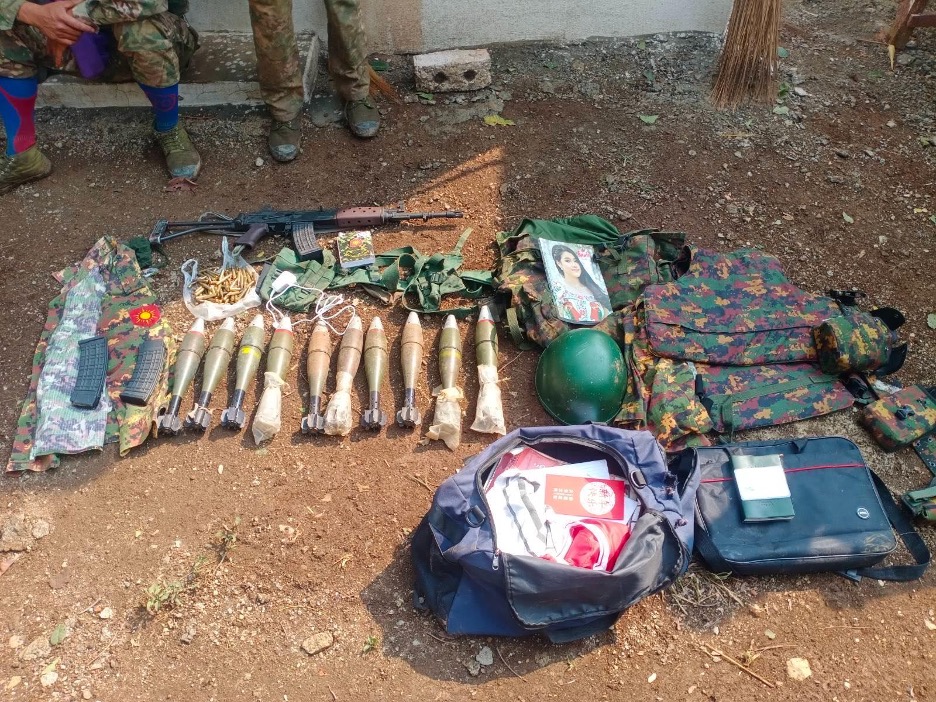 At least six regime forces including two battalion commanders were killed in attacks by Mandalay PDF forces in Naung Cho Township, northern Shan State on Saturday, said the Ministry of Defense of Myanmar's civilian National Unity Government (NUG), the political wing of the PDFs.
At 3 a.m. on Saturday, Mandalay PDF forces managed to occupy the base of the junta's military Infantry Battalion 147 after forcing regime forces out of their base in the township.
Later, two vehicles carrying regime forces approached the base that had been seized by the PDF forces. The PDF fighters attacked the vehicles as they refused to stop and fled from the PDF checkpoint. The resistance group found the dead body of No. 147 Infantry Battalion commander Lieutenant Colonel Myat Min Tun along with his military identity card in a vehicle which crashed and stopped on a roadside.
On the same day, Mandalay PDF forces used improvised rocket launchers to fire artillery rounds at the military's Infantry Battalions 114 and 115 in the town of Naung Cho.
In the attack, five regime forces including the deputy battalion commander of Infantry Battalion 114 were reportedly killed, said the NUG's Defense Ministry.
Five people including army major killed in Kachin's jade town
Army Major Zaw Maung was shot dead by resistance groups along with four other people including local businessmen in the jade town of Hpakant, Kachin State early on Sunday morning, according to reports from Kachin media outlets.
The group was attacked while having a night out at the Happy Karaoke (KTV) lounge, the media reported, citing residents.
In retaliation, regime forces shot dead two detainees including a PDF member and dumped their bodies in front of the KTV early on Monday. Both had been held in junta detention for several months, local media outlets reported.
Four military bases seized in Karen rebel raids in Bago
At least 16 junta forces including a deputy battalion commander were killed and 17 others injured in Nyaung Lay Pin District, Bago Region early Saturday morning when Karen National Liberation Army (KNLA) and PDF forces jointly raided four military bases at the same time, claimed the country's oldest ethnic armed group the Karen Nation Union (KNU), the political wing of the KNLA.
The targeted areas are under the territory of the KNU's Brigade 3.
During the raids, the resistance forces attacked and occupied Nyaung Kone and Kyun Kone military outposts in Kyaukkyi Township, in which military weapons and ammunition were also seized.
In the raids, a resistance fighter was also killed and two others injured, said the KNU.
However, the combined resistance forces found the Naung Kone and Yan Myo Aung junta outposts were empty of soldiers as all regime forces went into hiding prior to the resistance raids.
The junta conducted air strikes after the resistance forces retreated from the area.
Military convoy ambushed in Bago
Three junta troops including a captain were killed and three others including a major injured seriously in Paungde Township, Bago Region last Friday when Paungde PDF and Pyay District PDF Battalion 3601 jointly ambushed a military convoy, said Bago Region PDF.
The regime convoy was attacked on the Yoma mountain range while traveling from its base in Thit Poke Tower Taing to Pauk Khaung town.
Resistance forces retreated from the area when 20 junta reinforcements arrived and attacked the PDFs.
Military vehicles hit by mines in Mandalay
A vehicle carrying regime forces faces mine blasts in Natogyi Township on Saturday. / Natogyi PDF
Natogyi People's Defense Force claimed to have killed a soldier and injured three others as they used land mines to ambush regime forces in three vehicles on the Myingyan-Natogyi Highway in Natogyi Township, Mandalay Region on Saturday.
In a video shot by the Natogyi PDF, gunfire can be heard after a moving vehicle faces mine blasts.
Two Chin resistance fighters killed in junta air strikes in Tedim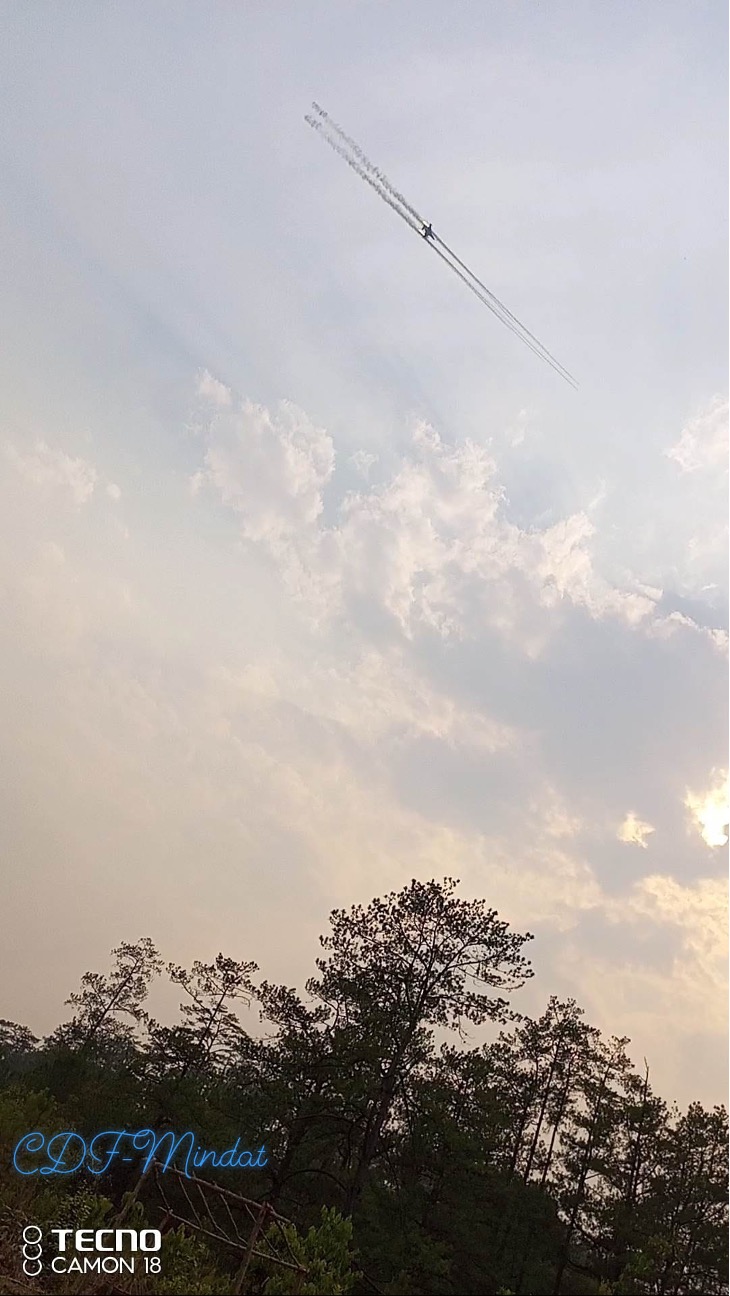 Second Lieutenant Salai Ko Ying, 23, and a female medic from the ethnic armed group Chin Nation Army (CNA) were killed in Tedim Township, Chin State on Friday when a junta fighter jet twice bombed the base of CNA Brigade 4, according to The Chin Journal, a local media outlet.
Four other resistance members suffered injuries in the air strikes.