For the second year under military rule, Myanmar will on Tuesday mourn the death of the country's independence hero General Aung San and his colleagues, who were assassinated on July 19, 1947. 
Neither junta chief Min Aung Hlaing nor acting president U Myint Swe of the regime attended the Martyrs' Day commemoration last year and many people saw his absence as an attempt to downgrade the importance of the day. Theoretically, Min Aung Hlaing, as the chief of Myanmar's military, should attend the memorial for Gen. Aung San, the founder of Myanmar's modern armed forces, but many believe that  his deep hatred and jealousy of Daw Aung San Suu Kyi, Gen. Aung San's daughter, kept him from paying tribute in person. 
Min Aung Hlaing spent millions in public funds to organize the 75th annual Union Day on Feb. 12, including a grand military review. He has also assigned his deputy Soe Win to hold a grand-scale ceremony to mark the 75th Independence Day on Jan. 4 next year. 
As Min Aung Hlaing is obsessed with jubilees, we will wait and see if he will attend the diamond jubilee of Martyrs' Day on Tuesday in person, or send Soe Win on his behalf. 
If neither attend, then—as he did last year—Culture Minister former colonel U Ko Ko will pay tribute at the mausoleum in Yangon, and Naypyitaw Mayor Maung Maung Naing will offer meals to monks in the administrative capital this year.  
Martyrs' Day in History 
Under the now ousted National League for Democracy (NLD) government, the committee to organize the Martyrs' Day event was chaired by Religious Affairs and Culture Minister U Aung Ko.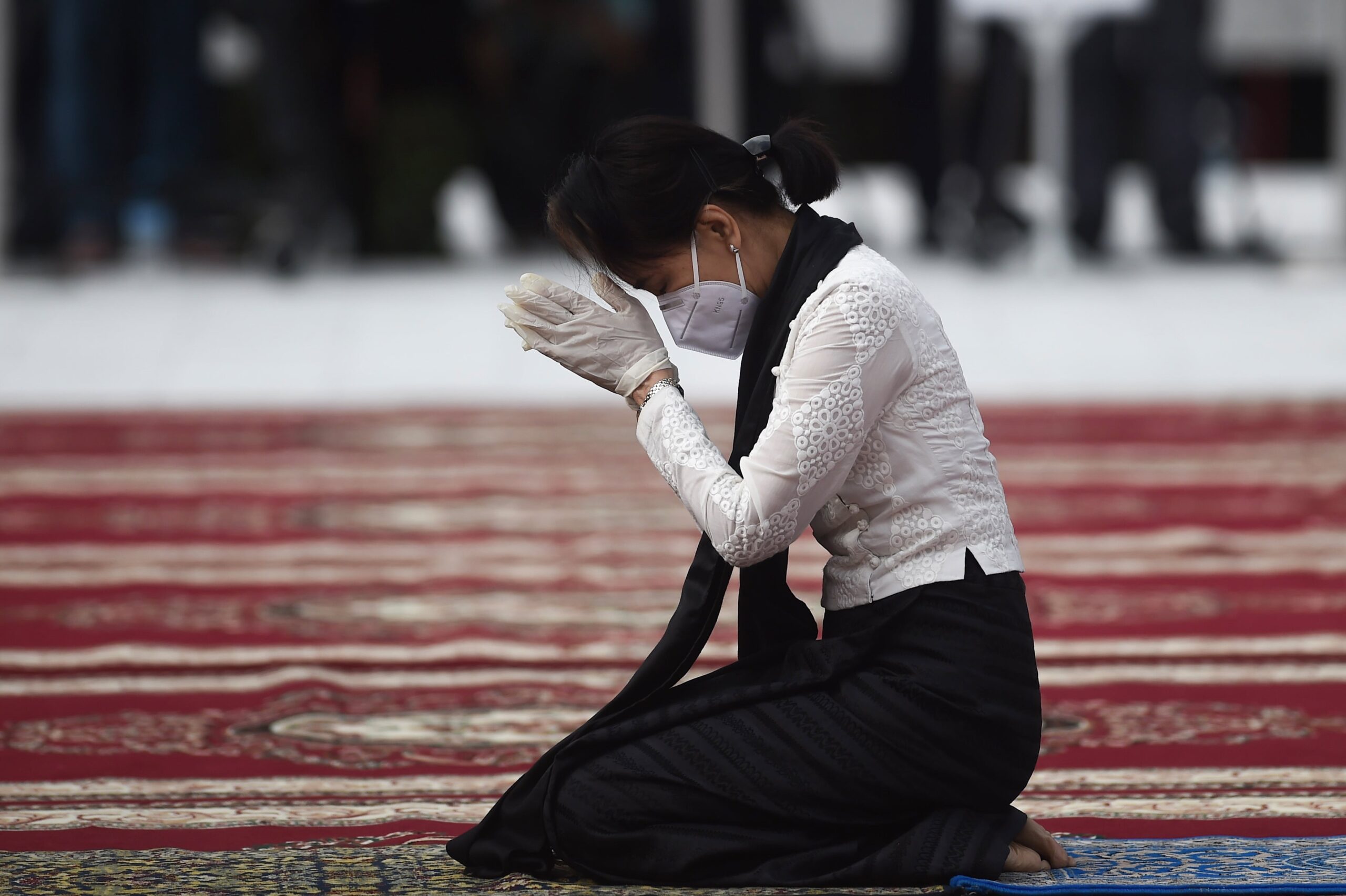 When the NLD held the Martyrs' Day event in 2016 after winning the general election the previous year, Min Aung Hlaing attended, becoming the first army chief to join the annual ceremony since the student-led uprisings of 1988.
Aside from his appearance at the mausoleum, Min Aung Hlaing also visited Daw Aung San Suu Kyi's residence in Yangon's Bahan to join a Buddhist merit-making ceremony for the martyrs, reportedly becoming the first-ever army chief to attend an event hosted by Daw Aung San Suu Kyi. 
Min Aung Hlaing also attended Martyrs' Day events in the following years, and paid tribute together with former President U Win Myint in 2020, a year before the general staged a coup.
But neither Min Aung Hlaing nor his acting president Myint Swe attended the 74th Martyrs' Day last year, held under military rule for the first time since the February 2021 coup, which saw the detention and imprisonment of President U Win Myint, State Counselor Daw Aung San Suu Kyi and many NLD cabinet members. Last year, Min Aung Hlaing assigned Culture Minister U Ko Ko, who is merely a former air force colonel, to organize the event. 
This shows that Min Aung Hlaing has followed in the footsteps of his predecessor, former dictator Than Shwe. The ex-dictator, who refers to Gen. Aung San as "that bloke" and hates Daw Aung San Suu Kyi for her popularity with the Myanmar people, never attended Martyrs' Day ceremonies during his 19 years of rule, and the commemorations were muted. The events held from 2008 to 2010 were even further downgraded, with the Yangon mayor assigned to organize it instead of the culture minister. 
The even was organized the same way till 2012 under U Thein Sein's quasi-civilian government. In the later years of that administration, the events were attended by Vice President Sai Mauk Kham. 
Given Min Aung Hlaing's arrogance and the fact that he has gone so far as to imprison Daw Aung San Suu Kyi out of his jealousy over her personality and popularity—whereas the NLD leader was only placed under house arrest by previous military regimes—it is obvious that Martyrs' Day will be no more than a holiday this year, too.