Public loathing for Myanmar's military regime is reflected by the growing popularity of a phone game named after resistance fighters collectively known as people's defense forces (PDFs) which are fighting the regime.
Thousands of anti-regime activists flocked to the borderlands to undergo military training with ethnic armed organizations following the junta's lethal crackdowns on protests in February and March last year. They have since been operating as PDFs and fighting the regime.
Around eight months ago, expat game developers created the PDF game, which enables players to role-play as PDF fighters and fight a virtual war with Myanmar's regime.
The game is free to play on iPhones and Android phones. Developers get paid by the advertiser when players click on adverts with profits donated to fund the revolution and help displaced civilians.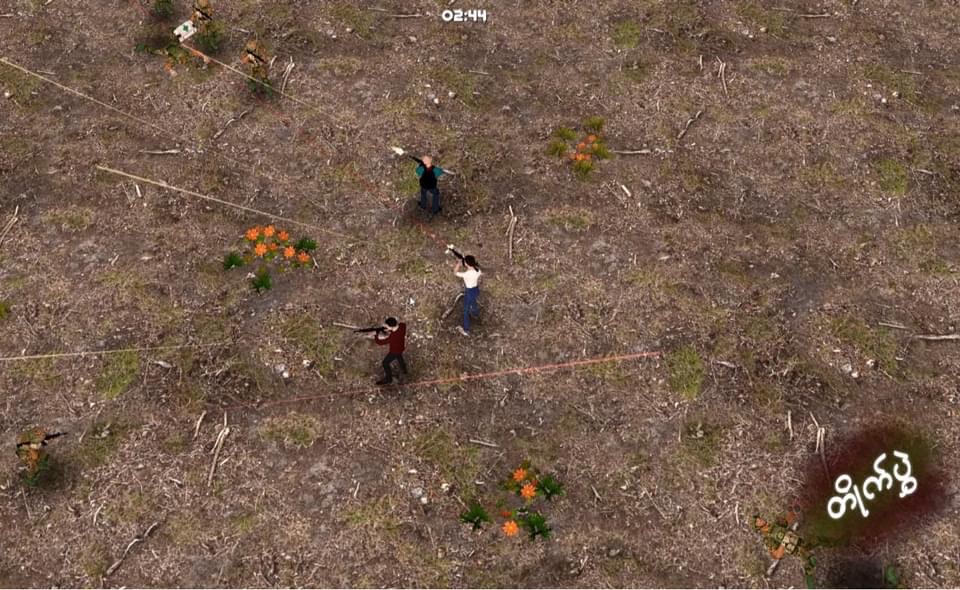 The game developers said: "We created the game about eight months ago to raise money from advertising. All the developers work as game developers in foreign countries and we created the game in our spare time.
"We have received helpful feedback from players. Thanks to their feedback, the game has improved within a month but there are still some small bugs. New missions will be included next month," said a game developer.
A 23-year-old PDF fighter said he plays the PDF game because it is based on reality.
"This game feels identical to the real world. The game starts with protests, followed by torture by the regime. Then you go to the forest and undergo training before you start your missions. And difficulties increase as the level rises," he told The Irrawaddy.
"In the real world, we don't have enough weapons and we can't shoot as much as we want. But in the game, you can load as much as you want by clicking on adverts. So it is fun. I have now completed Mission 16. I watch ads to fund the click-to-donate sites," he said.
"I play to help the PDFs get stronger from advertising revenue. I want to arm everyone," he added.
There are more than 70,000 players on Android and around 30,000 on iOS.
Eighty percent of the players are male but the number of female players is increasing, according to developers.
"We learned that senior citizens who have never played any online game are playing. They are very fond of it and trying hard," said a game developer.
Currently, the game earns over 10 million kyats per day and the developers hope the amount may increase.