YANGON – Hundreds of people from Outt Nan village in Rakhine State's Rathedaung Township resisted security forces on Friday when policemen attempted to arrest men suspected of being militants, according to the State Counselor's Office and locals from the neighboring village of Zay Di Pyin.
According to U Maung Soe Win, an elder within the largely Buddhist Arakanese Zay Di Pyin village, four suspects were apprehended from Outt Nan while two managed to escape after hundreds of villagers surrounded a dozen policemen and fought back against the armed security forces with machetes, slingshots, and darts.
"Villagers witnessed a huge crowd chasing policemen into a large field," said another Zay Di Pyin resident U Maung Khin Win.
According to U Maung Khin Win, villagers from a third community, Chwat Pyin, reported the discovery of militant training camps in the Mayu mountain range of northern Rakhine State as they searched for a missing local in July. They then informed the border police, who, following an investigation, arrested a man named Anatulah from Ahtet Nan village on July 27 for allegedly attending a training in the camp months earlier, according to the State Counselor's Office Information Committee.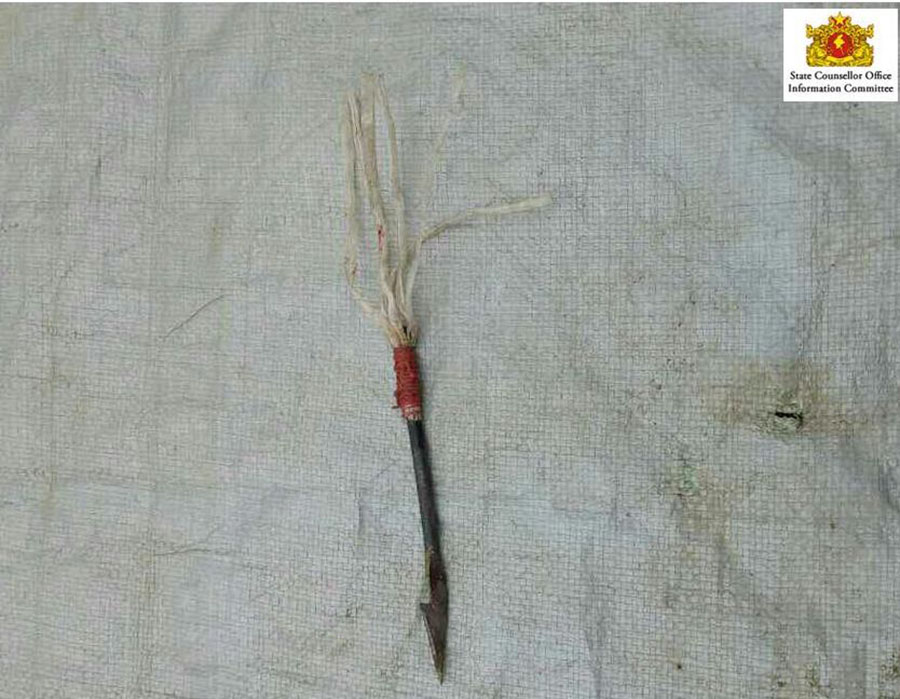 While detained, Anatulah reportedly revealed the names of other trainees, as well as camp leaders. This information led to a border police raid by Maj Okka Aung and 25 troops in the Muslim village of Outt Nan on Friday morning.
A statement by the State Counselor's Office said that police initially arrested six suspects but that nearly 300 villagers surrounded the policemen, who then fired 15 warning shots, but the crowd did not disperse. The statement said that the crowd then "attacked" police, leading to the escape of two suspects.
Villagers from Zay Di Pyin said that a local imam was among the escapees, but at the time of reporting, this could not be verified.
The government statement said that the police were followed by Outt Nan villagers until they left the area, and in total, shot around 50 rounds. It did not mention any injuries or casualties. However, both Buddhist and Muslim residents of Zay Di Pyin told The Irrawaddy over the phone on Friday that, from the scene that was witnessed, they believed some Outt Nan residents endured gunshot wounds which may have been fatal. The Irrawaddy could not independently verify these claims with the border police at the time of reporting.
Representatives from Rathedaung police station declined to comment on Friday's conflict, but authorities have reportedly been deployed to the area surrounding Outt Nan and Zay Di Pyin to search for the suspects.