More than 1,000 residents have fled their homes near the Thai border due to fighting between Myanmar's junta and the Karen National Liberation Army (KNLA), with many civilians seeking shelter in Thailand.
Relief workers say the numbers will increase.
Military tensions rose after some 200 junta soldiers raided Lay Kay Kaw new town in Myawaddy Township, Karen State, on Tuesday, on suspicion that democracy activists and civilian resistance groups were in hiding.
The junta claimed last month that the Karen National Union (KNU), Myanmar's oldest revolutionary force, was supporting and sheltering striking civil servants and armed resistance groups.
Several clashes occurred between junta troops and the KNLA, the armed wing of the KNU, in Lay Kay Kaw on Wednesday. Around 40 democracy activists were reportedly detained during the raid on the new town this week. The junta has not commented on the number of detainees.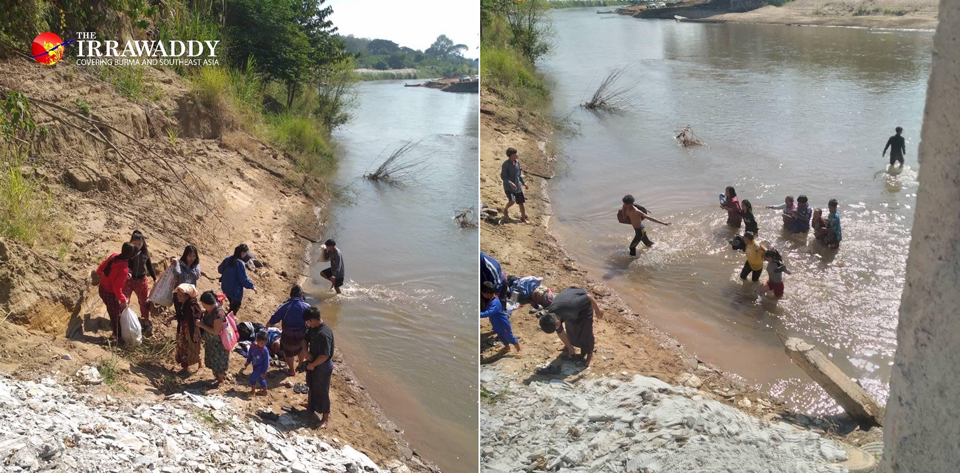 Junta troops allegedly sustained around 10 fatalities, including a commander. The Irrawaddy could not independently verify the reports.
On Thursday, fighting broke out in nearby Mae Htaw Talay village when junta reinforcements and its border guard force allies tried to enter Lay Kay Kaw.
A relief worker said fighting broke out when troops tried to reinforce trapped troops in the new town.
More than 50 artillery shells have been fired indiscriminately with Pahikalaw and Mae Htaw Talay villagers fleeing to Htee Mae Wah Khi village, the source said.
Lay Kay Kaw has around 3,000 residents with hundreds still trapped by fighting, residents said.
Karen armed groups are reportedly planning to help residents escape.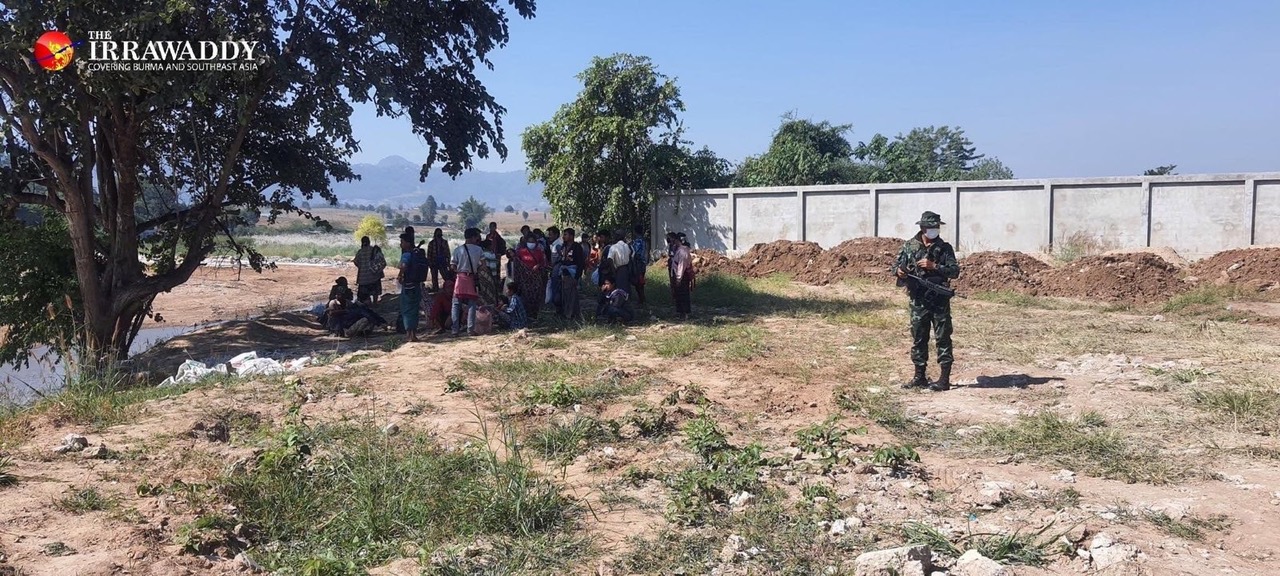 A KNU source said: "People are sheltering in monasteries and temples. If there is another battle, those places will not be safe. Our troops are planning to relocate them."
Displaced residents also face hardships because of the cold weather.
A displaced villager said: "We have few clothes as we could not carry much. I don't know what will happen. It is very cold."
He said the junta has been firing artillery into civilian areas since Wednesday night.
"The artillery is getting more frequent. It is non-stop. It makes the children cry. It is very loud," he added.

You may also like these stories:
China Facilitates Myanmar Junta and Ethnic Armies' Talks
Myanmar Junta Seizes Civilian Justice Minister's Home
Hotelier Uses Ties to Myanmar Junta Chief to Build Hospitality Empire