The Irrawaddy picks 10 interesting events happening in Rangoon this week.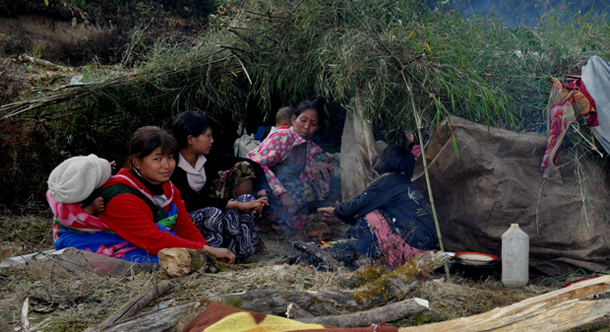 Forum on Women, Media & Peace
Civil society and media representatives will review the role of women in Burma's peace process and discuss how to strengthen women's participation with the help of the media. Admission is free.
Where: Park Royal Hotel, Alan Pya Phaya Road, Dagon Tsp.
When: Wednesday, July 6, 1pm to 3pm
---

Entertainment: No Lights No Lycra, Round 3
No Lights No Lycra (NLNL) is a dance community founded in Melbourne, Australia in 2009 by dance students. Since then, NLNL has grown predominantly through word of mouth into what it claims is now a "global community." With no lights, teachers, technique—or indeed lycra—NLNL hosts sessions where "you can completely let go, shake out the stresses of the week, and lose yourself in the music and the physicality of your body." Admission is 5,000 kyat.
Where: Goethe Villa, No.8, Koh Min Koh Chin Road, Bahan Tsp. (next to Golden Butterfly Hotel)
When: Wednesday, July 6, 7pm to 8pm
---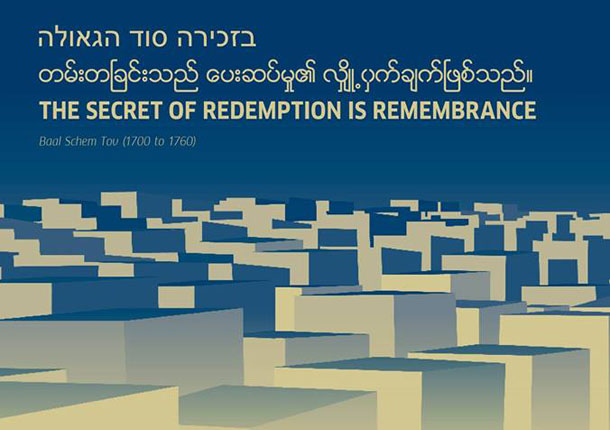 Concert in Commemoration of the Holocaust
Seventy-one years ago, on January 27, 1945, the Soviet Army liberated the Auschwitz concentration camp in Poland. Every year on that day, the world remembers the unique crimes committed by Nazi Germany during World War II and commemorates the victims, including more than 6 million Jewish people from all over Europe. On this occasion, the German cultural institute in Rangoon—Goethe-Institut Myanmar—together with the Embassies of Israel, Poland and Germany present a classical concert.  Admission is free.
Where: The Yangon Gallery, Pyay Road, People's Park & Square, Sanchaung Tsp.
When: Thursday, July 7, 7pm to 11pm
---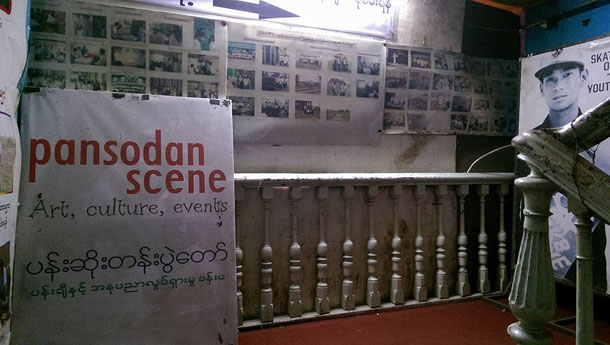 Talk: Teaching history for national reconciliation and democratization
Rosalie Metro will describe her research on the current history curriculum in Burma, and opportunities for revising it, as well as introducing the design of her new textbook, "Histories of Burma." Rosalie Metro holds a Ph.D. in Education from Cornell University, and she currently works as an adjunct professor at the University of Missouri in the US. Admission is free.
Where: Pansodan Scene Gallery, No. 144, 2nd Floor, Pansodan Street (at the corner of Mahabandoola Street), Kyauktada Tsp.
When: Saturday, July 9, starts at 1:30 pm
---

Music Festival: Signature BlueZone — RainDance Festival
The RainDance Festival will feature Burmese and international DJs including DJ Mr. Y, DJ Maily and DJ Fingaz. DJ Fingaz has performed internationally with artists including XZIBIT, Beyonce, Snoop Dogg, Lil Wayne, Black Eyed Peas, Drake and Nickj Minaj. DJ Maily from Cambodia, a luminary of the Phnom Penh club scene, will also play the main stage with local DJ Mr.Y. Tickets are 10,000 kyats.
Where: Botahtaung Jetty, Strand Road, Botahtaung Tsp., Tel: 09 792 860091
When: Saturday July 9 4pm to 11pm
---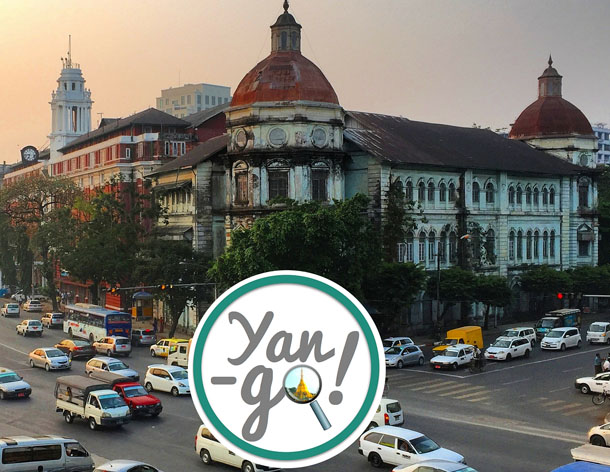 Yan-Go! Yangon Scavenger Hunt
The Yan-Go scavenger hunt lets you learn about historical downtown Rangoon through clue-collecting, puzzle-solving and, finally, a celebration. Winners will receive gifts from sponsors Yangon Yoga House and Union Bar. All proceeds will be donated to the Yangon Heritage Trust. Further details and registration at http://www.yan-go.com/. Register by July 6. Tickets are 5,000 kyats per person.
Where: Union Bar and Grill, 42 Strand Road, Botahtaung Tsp.
When: Sunday, July 10, starts at 3pm
---
Exhibition: Homage to My Mentor U Win Pe
Artist Yei Myint will showcase his 11th solo exhibition, dedicated to his mentor Win Pe. 31 paintings will be on show, with prices ranging between 500,000 kyats (US$425) and 3 million kyats ($2,550).
Where: Cloud 31 Art Gallery, No.49/51 (first floor), 31st Street (lower block) between Merchant Street and Mahabandoola Street, Pabedan Tsp.
When: Sunday, July 10 to Friday, July 15
---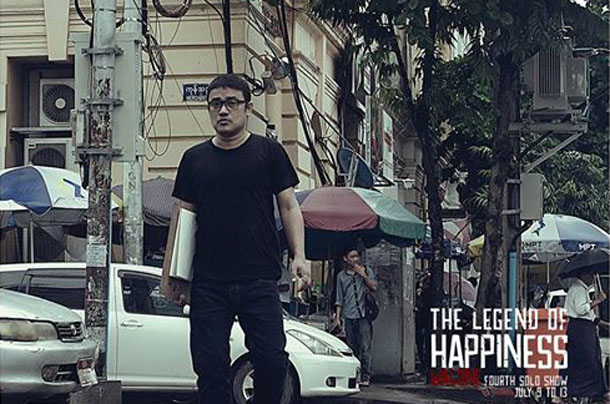 Exhibition: The Legend of Happiness
The fourth solo exhibition from artist Wa Lone, with around 40 paintings, priced between US$150 and $650.
Where: Lokanat Gallery, 62 Pansodan St, 1st Floor, Kyauktada Tsp., Tel. 095-1382-269
When: Saturday, July 9 to Wednesday, July 13
---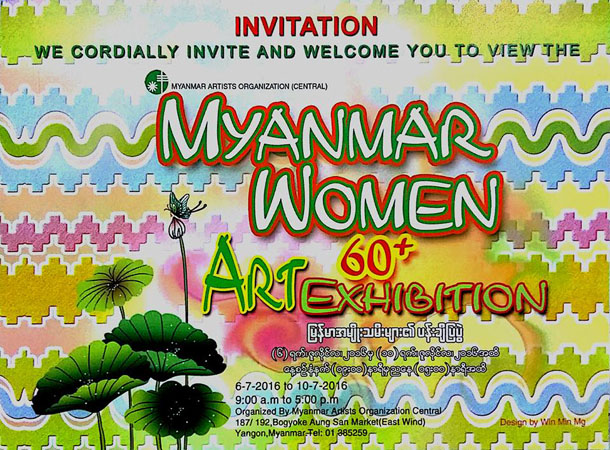 Exhibition: Burmese Women Artists
An exhibition of around 90 works by Burmese women artists, with prices between US$100 and $500.
Where: Myanmar Artists & Artisans Organization (Central), Bogyoke Market, Pabedan Tsp.
When: Wednesday, July 6 to Thursday, July 10
---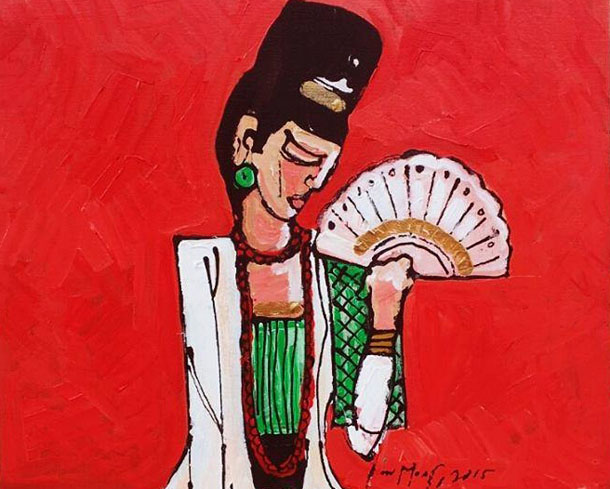 Exhibition: Zaw Maung Solo Exhibition
Artist Zaw Maung will showcase more than 60 of his acrylic works at this solo show.
Where: Yangon Gallery, People's Park, Ahlone Road, Sanchaung Tsp., Tel: 09-738 27777
When: Saturday, July 9 to Monday, July 11