From jungle camps to the countryside and major cities, the Myanmar people united yesterday to celebrate the 77th birthday of their detained leader Daw Aung San Suu Kyi, calling for her release from junta detention.
The ousted civilian leader has been held at an undisclosed location in the Myanmar capital Naypyitaw since last year's February 1 coup that plunged the country into crisis.
Young resistance fighters who have taken up arms to bring down the military regime held ceremonies in their jungle camps to honor their cherished leader, including in areas controlled by ethnic armed organizations, cutting cakes, making offerings or wearing and holding flowers to show solidarity with their leader, who is known for wearing flowers.
The fighters wished their leader well and to be free soon. Some fighters also did 77 push ups to commemorate the occasion.
Columns of protesters around the country also marched to mark Daw Aung San Suu Kyi's June 19 birthday, calling for the release of her and all political prisoners unjustly detained by the junta since the coup.
The protesters and anti-regime activists also called on people to continue to fight to topple the regime, highlighting Suu Kyi's well-known saying "Freedom from Fear" to mark the anniversary.
Buddhist monks chanted and wished for her speedy release and planted trees to mark her birthday.
Daw Aung San Suu Kyi's supporters abroad also gathered and held events in the United States, Japan, South Korea, Malaysia, Thailand, Norway and Sweden.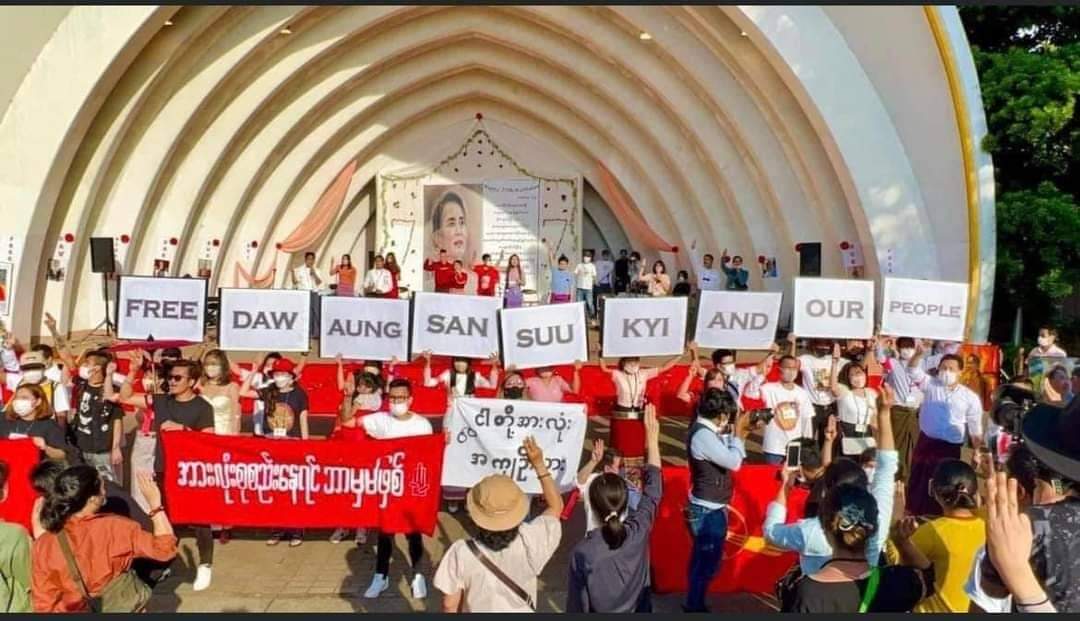 "May May [mom], may you be in good health," Kim Aris, younger son of Daw Aung San Suu Kyi, said in his birthday message, adding that the family haven't had any details of her whereabouts and health since she was detained.
Kim Aris thanked people all around the world for supporting his mother and for continuing to strive to restore democracy to Myanmar. 
Currently, Suu Kyi has to attend her ongoing trials in Naypyitaw four days a week. She faces an array of fraudulent charges that carry a total potential prison sentence of over 100 years, as the ruthless regime endeavors to ensure the end of her political career by locking her up for the rest of her life.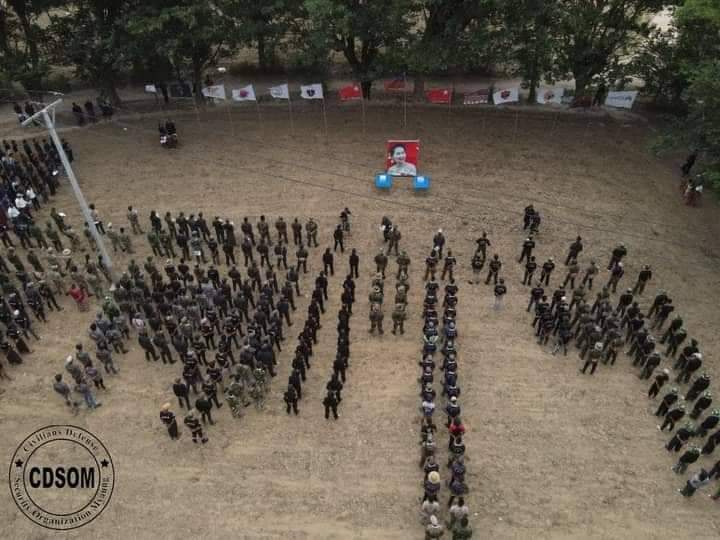 But the Myanmar people's celebrations both home and abroad vividly reflect their unwavering love and faith in their deposed leader, who has stood up for them for over 30 years in the country's struggle for democracy, no matter how hard the generals attempt to get rid her.
Her National League for Democracy (NLD) Party has won landslide victories in every election it has contested, always capturing at least 80 per cent of parliamentary seats. In the 2020 general election, the NLD won over 82 per cent of the seats.
This is the 16th birthday Daw Aung San Suu Kyi has marked in custody since she was first detained in July 1989. Since then, she has spent 15 years under arrest at her lakeside house in Yangon and now in Naypyitaw.
The National Unity Government's (NUG) acting president Duwa Lashi La said on Sunday that Daw Aung San Suu Kyi, who retains her State Counselor position in the NUG, is an inspiration for all Myanmar people when it comes to her determination, sacrifice and affection for the country and its democratic struggle.
"Instead of celebrating her birthday with her people and family members, she has been arbitrarily arrested by the military dictators. I would like to wish her a free life from the dictators and long life," said Duwa Lashi La. 
You may also like these stories:

Junta Chief to Preside Over Myanmar's First Grand Military Review in Seven Years
Resistance Fighters and KIA Clash With Junta Forces in Northern Myanmar
Myanmar Junta Raises SIM and Internet Taxes to Silence Opposition