NAYPYITAW—Police arrested the son of a former minister and two other men for illegal possession of firearms and illegal drugs at Naypyitaw International Airport on Sunday afternoon.
U Phyo Ko Ko Tint San, ACE Company chairman and the son of sports minister under U Thein Sein's administration U Tint San, and two ACE employees were detained before boarding a a Yangon-bound Myanmar National Airline flight.
Police found 12 WY tablets, 1.5 grammes of methamphetamine, two pistols and 72 bullets in U Phyo Ko Ko Tint San's backpack, according to the Ministry of Home Affairs.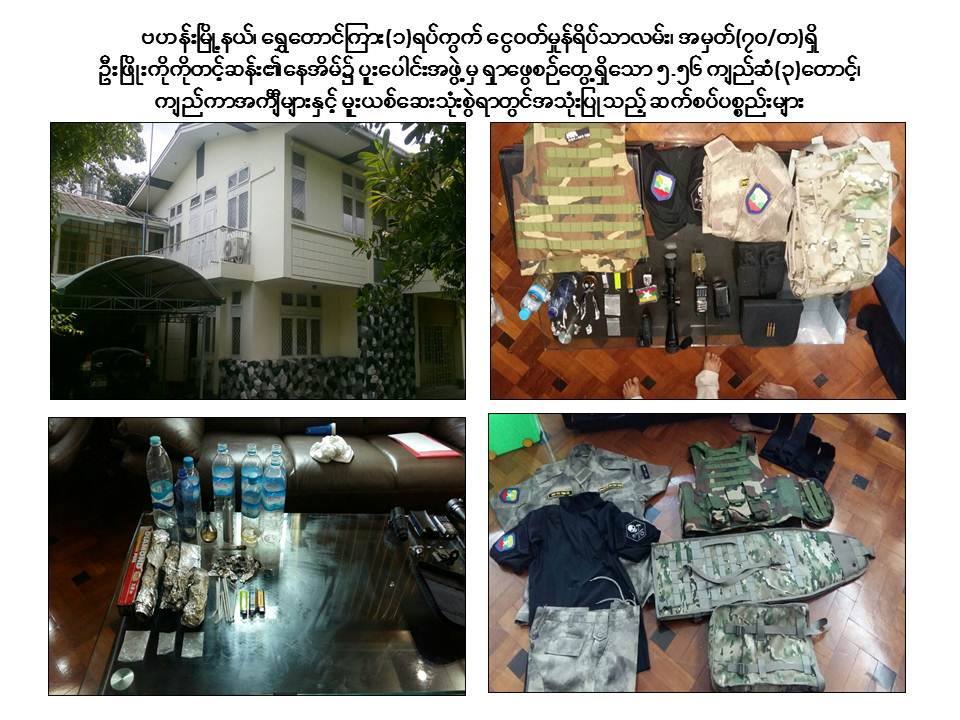 The airport's X-ray machine revealed pistols and bullets in their luggage, according to the Naypyitaw Police Force.  Naypyitaw Police Chief Zaw Khin Aung confirmed the arrest.
"They were arrested as they didn't have permission to hold guns. The other two men arrested are connected to U Phyo Ko Ko Tint San. We have found no evidence related to terrorism," he told The Irrawaddy.
Another five pistols and 804 bullets were found in U Phyo Ko Ko Tin San's room at Naypyitaw's ACE Hotel on Sunday evening, according to the Ministry of Home Affairs. Another nine pistols and 892 bullets were found in the room of one of the ACE staff members.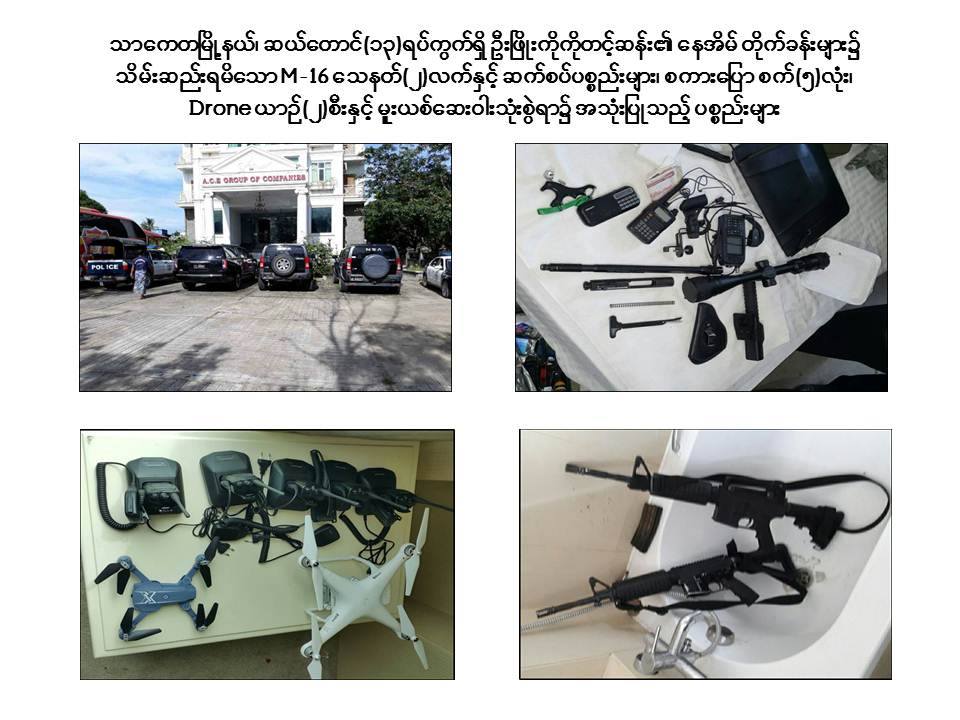 U Phyo Ko Ko Tint San runs the ACE Construction Company owned by his father U Tint San, who was the sports minister from 2012 to 2016. The company constructed the parliament complex in Naypyitaw.