Six junta soldiers were killed and several wounded during a shootout with civilian resistance forces in the Chin State capital Hakha on Sunday evening.
Chinland Defense Force-Hakha fighters ambushed around 60 regime troops travelling on the Hakha-Falam highway, in the northern part of Hakha, at around 5.30pm on Sunday. The soldiers were in four vehicles and heading as reinforcements to Hakha.
The clash lasted a number of hours. Six junta soldiers died on the spot and more than 10 were injured, according to a member of the Chinland Defense Force-Hakha. A civilian resistance fighter was also killed in the shootout.
Junta troops used heavy explosives and rocket-propelled grenades during the shootout, while the civilian resistance forces were armed only with traditional firearms and single and double-barreled shotguns, said a member of the Chinland Defense Force-Hakha.
"We ambushed the troops as retribution for the junta's war crimes and terrorism against the civilians of Mindat. Their acts are unacceptable," he said.
During four days of prolonged fighting in Mindat, in southern Chin State, the military regime used heavy explosives, artillery, rocket-propelled grenades and automatic weapons, while reinforcements were flown into the town on helicopters. In contrast, the Mindat civilian defense fighters were armed with old-fashioned, homemade hunting rifles.
Junta artillery bombarded the town and regime soldiers used 18 arrested civilians as human shields when they raided Mindat on Saturday. Around eight civilian resistance fighters were killed in the fighting and twenty more, including peaceful residents, were wounded, according to a member of the Mindat People's Administration Team.
As of Monday, troops deployed across Mindat are opening fire on anyone who appears on the streets and no one dares to go outside, residents reported.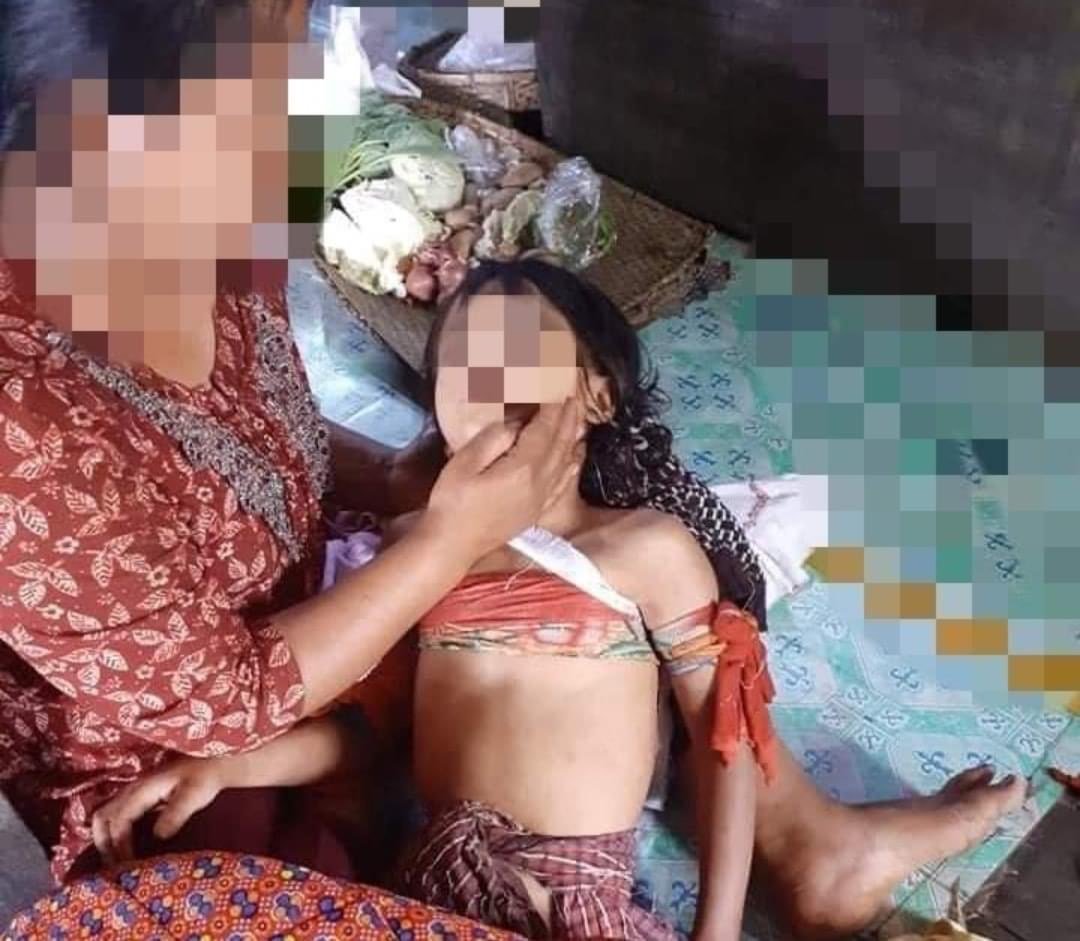 A 10-year-old girl was seriously injured in Mindat on Monday after being shot in the neck while she was hiding in her house as junta troops fired randomly, according to Chin State-based news agencies. She has been unable to receive proper medical treatment because of the presence of regime soldiers in the town.
On Sunday night, two civilians were shot dead and another injured after junta forces opened fire in Tedim Township in northern Chin State.
Myanmar's civilian National Unity Government issued a statement on Saturday urging the international community to take immediate action to end all violence by the military regime and to protect Mindat's residents.

You may also like these stories:
Myanmar Miss Universe Contestant Calls on World to Speak Out Against the Junta
Myanmar Regime Air Base Hit by Rockets: Military
Thirteen Warnings for Myanmar Junta Chief Snr-Gen Min Aung Hlaing