Military tensions remain high in Lay Kay Kaw in Karen State's Myawaddy Township, following a raid by 200 junta soldiers on December 15 aimed at flushing out the democracy activists, striking civil servants and civilian resistance groups who have taken refuge in the new town since the junta's February 1 coup.
The clashes between the Myanmar military and ethnic armed group the Karen National Liberation Army (KNLA) and People's Defense Forces (PDF) resulted in thousands of local residents fleeing the area for nearby Thailand.
Dubbed the peace town, Lay Kay Kaw was established in February 2015 with support from Japan's Nippon Foundation to house returning refugees from Thailand and internally displaced persons along the Myanmar-Thai border, as part of the peace process between the Karen National Union (KNU) and the then quasi-civilian government led by U Thein Sein.
Now the fighting has spread from Lay Kay Kaw to surrounding areas and into neighboring Kawkareik Township. Increasing numbers of locals have sought shelter in Thailand, as the junta has used artillery to shell civilian targets.
After the KNLA and resistance groups inflicted heavy casualties on junta forces, the military regime has sent its commander of the Bureau of Special Operations, Lieutenant General Aung Soe, to lead the offensive.
On Sunday, Thai troops fired warning shots into Myanmar after junta artillery fired on the Thai side of the Moei River, which marks the border between Myanmar and Thailand, and also lodged a complaint with the joint Township Border Committee comprised of Thai and Myanmar members.
The KNU has warned of a high possibility of junta airstrikes on civilians and has urged the international community to establish a no-fly zone near the border by seeking an emergency meeting of the United Nations Security Council. Fighting lessened on Wednesday.
Lt-Gen Aung Soe is now commanding operations in Lay Kay Kaw for the military regime. He is currently the head of the Bureau of Special Operations 4, which oversees operations under the Myanmar military's Coastal Command and South Eastern Command.
A former deputy home affairs minister, Lt-Gen Aung Soe reportedly has close ties with Air Force chief General Maung Maung Kyaw, who was his classmate in the 26th intake of the Defense Services Academy.
Lt-Gen Aung Soe's wife, Daw Swe Swe Myint, was born in the Kachin State capital Myitkyina and the couple have three sons, who have business interests in construction and pharmaceutical supplies.
Despite his high rank, Lt-Gen Aung Soe has little operational experience, said one former army officer, because he has never served as a deputy battalion commander, a position which involves commanding ground troops and executing tactical operations.
"After he became a deputy battalion commander, he was sent to attend a training course in Pakistan. So he has not carried out military operations," said the officer, who defected from the military after the coup.
Moreover, Lt-Gen Aung Soe became a regional commander without having served as a colonel or as a general staff officer in regional commands or division headquarters. Those positions involve supervising military operations and tactical planning. Lt-Gen Aung Soe did, however, serve as chief instructor at the Defense Services Academy in his capacity as a colonel.
He then became the commander of Division 33 based in Sagaing Region, before being appointed as the commandant of the Defense Services Technological Academy. He was then promoted to the rank of major general and, in 2010, became the commander of the North Eastern Command, based in Lashio, which oversees operations in restive northern Shan State.
When clashes broke out in February 2015 between the Myanmar military and the ethnic Kokang armed group the Myanmar National Democratic Alliance Army (MNDAA), led by Peng Jiasheng, in Kokang Special Region in northern Shan State, the military suffered heavy casualties. Lt-Gen Aung Soe was still serving as the chief of North Eastern Command then, and China lodged complaints after Myanmar military artillery and airstrikes landed on the Chinese side of the Myanmar-China border.
Subsequently, he was removed from being North Eastern Command chief and appointed deputy home affairs minister in U Thein Sein's government. Normally, outstanding regional commanders are promoted to Lieutenant General and appointed head of the Bureau of Special Operations or Chief of Staff.
However, Lt-Gen Aung Soe had served as a major while U Thein Sein was the commander of the Golden Triangle Region Command in eastern Shan State. He also served under deputy military chief Vice Senior General Soe Win when he was serving as the commandant of the Officer Training School (OTS) in Ba Htoo, a garrison town in southern Shan State.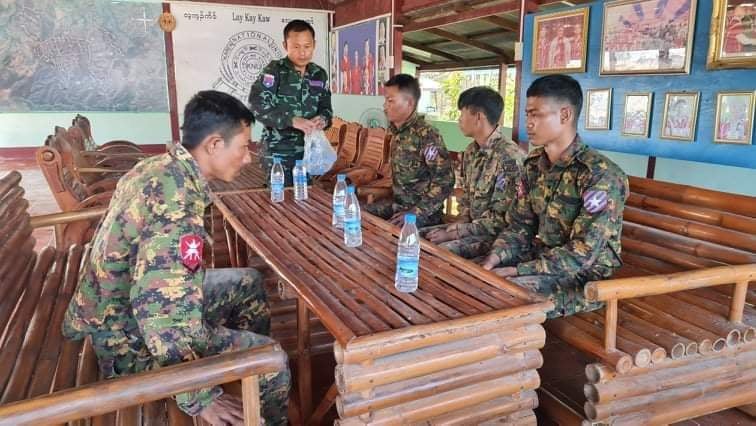 After the National League for Democracy (NLD) came to power in 2016, Lt-Gen Aung Soe continued to serve as deputy home affairs minister. He remained in that position until March 2018, when he was promoted to Lieutenant General and became the head of the Bureau of Special Operations 4.
Promoting an officer and recalling him to active service after he has been transferred to the civilian administration is quite rare in Myanmar's military, according to former army officers.
"When he was serving as a deputy home affairs minister, the home affair minister and two deputy ministers rarely reported to the military chief. Only he presented reports to the military chief. Perhaps that's why the commander in chief has fallen for him," said a Union level officer who served in U Thein Sein's government.
While serving as deputy home affairs minister, Lt-Gen Aung Soe reportedly had good ties with lawmakers including those from the NLD. And he also knows the KNU leaders from participating in previous peace talks with them.
Earlier this year, in January, he mediated between the Myanmar military and the military-backed Border Guard Force, which is now fighting with the military against civilian resistance groups, when disputes erupted between the two sides over the China-backed Shwe Kokko new city project in Karen State.
Currently, the Myanmar military is at war with the MNDAA in northern Shan State, as well as with the KNLA, the armed wing of the KNU, and various other ethnic armed forces and PDFs in Chin, Kayah and Karen states and Sagaing and Magwe regions.
It will be interesting to see how Lt-Gen Aung Soe will lead junta troops in the fight against the KNLA, the oldest armed group in Myanmar, while the majority of Myanmar people are increasingly supporting the ethnic armed groups and PDFs who are fighting the Myanmar military.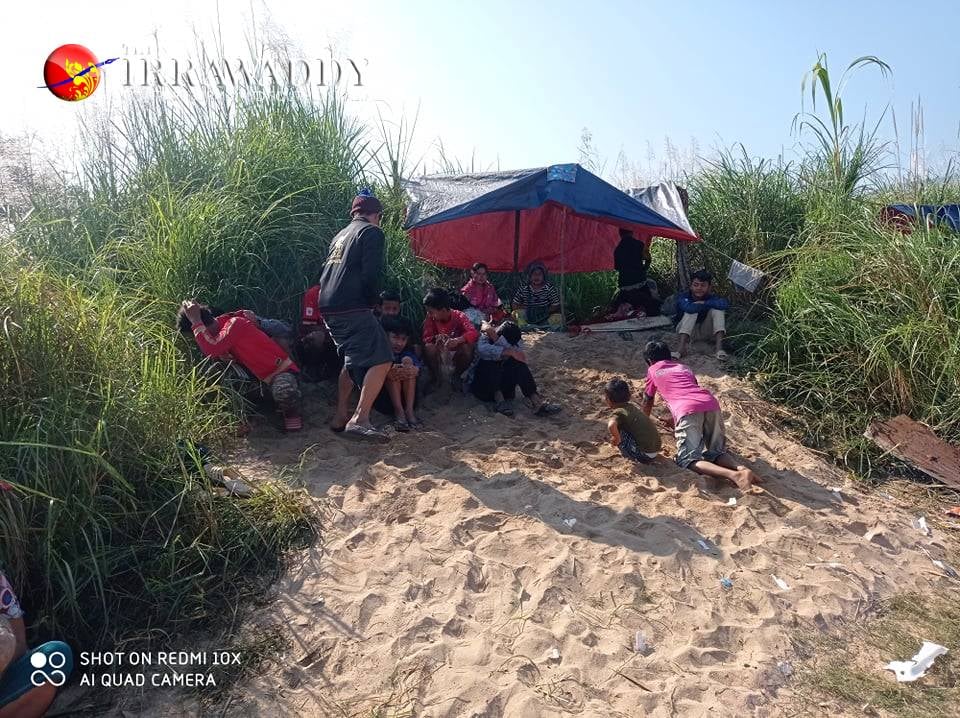 You may also like these stories:
New Conviction Pushes Sentence to 80 Years for Jailed Chief Minister of Myanmar's Karen State
Myanmar Junta Jails Ousted NLD Deputy Parliament Speaker
Five Civilians Tortured to Death by Myanmar Regime