At least 25 Myanmar military soldiers, including a battalion commander and a captain, were reportedly killed on Wednesday during an intense clash with People's Defense Forces (PDF) in Myaung Township, Sagaing Region. Junta troops retaliated by launching airstrikes on a village.
At 8am on Wednesday morning, a combined force of 22 PDFs from Sagaing, Magwe and Mandalay regions ambushed a detachment of 120 regime troops travelling from Magwe Region's Yesagyo Township to Sagaing Region's Myaung Township, according to the resistance groups.
Civilian Defense and Security Organization of Myaung (CDSOM) coordinated the attack and said that the PDFs had to wait for two days to ambush the junta soldiers as they returned to Myaung after raiding villages.
During the firefight, resistance fighters gunned down 15 soldiers who were evacuating wounded troops, while their improvised 40 and 50mm mortar shells targeted other regime troops.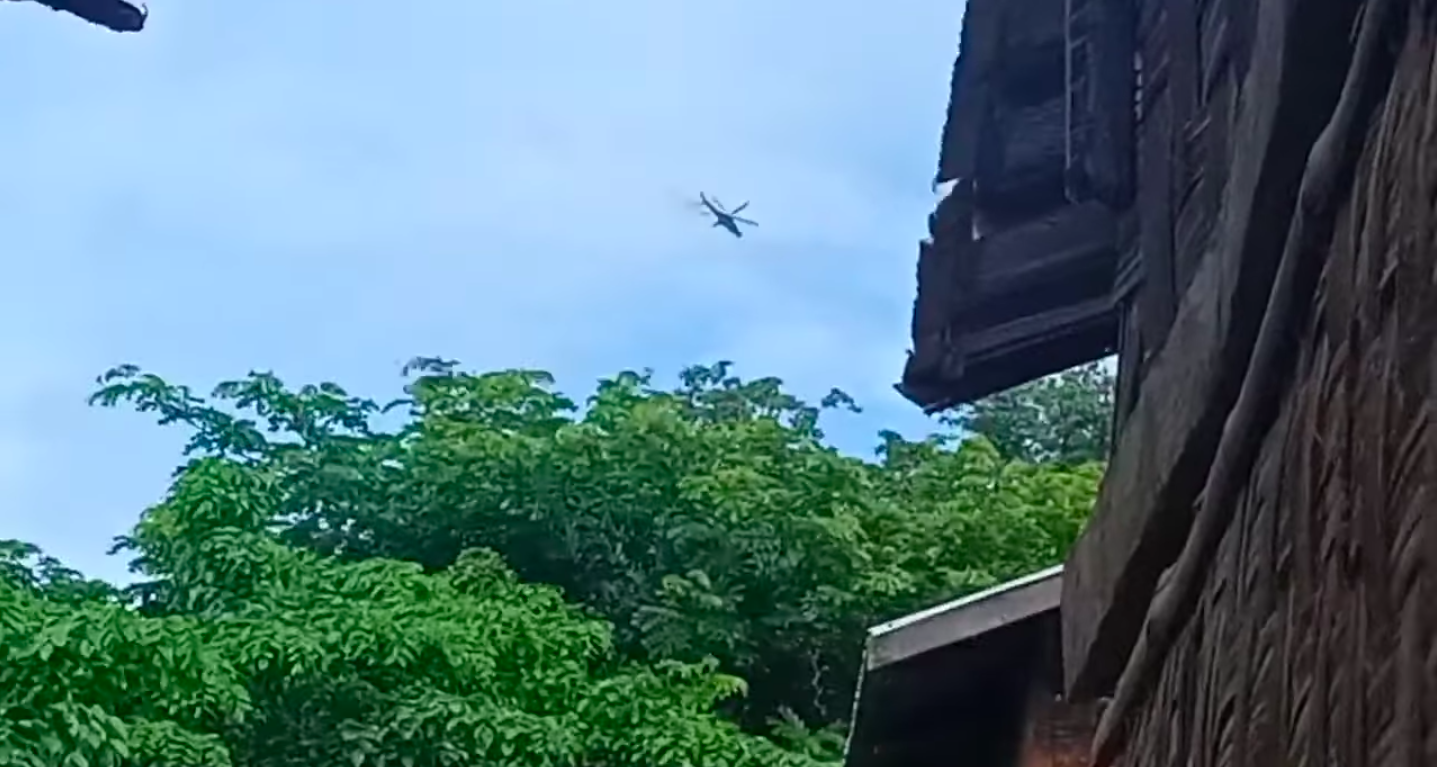 A video filmed from a PDF drone shows soldiers fleeing and searching for cover to escape the ambush.
Ko Nway Oo of CDSOM posted on his Facebook that 21 regime soldiers were killed in the fighting and that four more died on Thursday in hospital, based on information from informants and witnesses. Another 16 soldiers were hospitalized.
However, The Irrawaddy was unable to verify regime casualties independently.
Three resistance fighters suffered minor injuries in the clash, added Ko Nway Oo.
After their defeat, regime forces retaliated by using an MI-35 helicopter gunship to bomb nearby Thahtaygone Village, said PDF groups. Nine houses were destroyed and some livestock were killed.
Junta troops out for revenge also torched an unknown number of houses in adjacent Myithar Village.
CDSOM said the mission cost an estimated 40 million kyats.
On July 4, the same detachment that was ambushed on Wednesday raided Suu Hle Kone Village in Myaung, torching 28 houses and killing two cows.
Military regime forces are facing daily attacks nationwide from PDFs and ethnic armed organizations.