Historic sculptures have been stolen from two pagodas in Bagan, a Unesco World Heritage site, according to heritage specialists.
Bagan in Mandalay Region is Myanmar's major tourist attraction, housing more than 3,000 pagodas and temples dating from the ninth to the 13th century.
A three-headed Brahma stone sculpture at Pagoda 418 and stone sculptures from Pagoda 716 are missing, according to an official at the Bagan branch of the Department of Archaeology and National Museum.
"A Brahma stone sculpture was stolen. In another pagoda, we saw broken bricks on the ground. We are checking our archives to find what was stolen," said the official, who asked not to be named.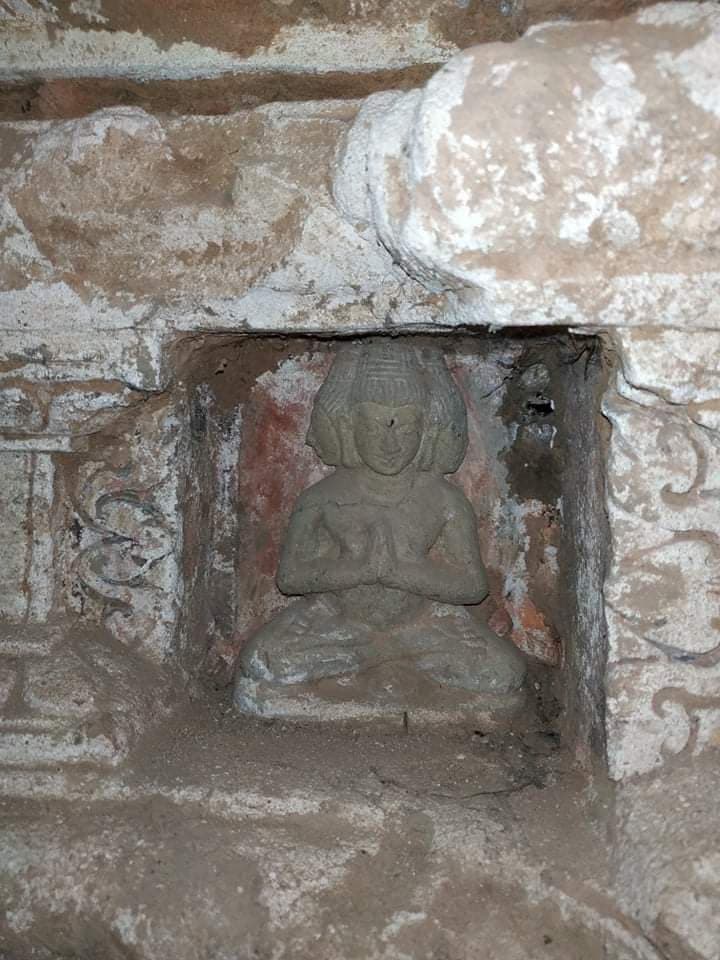 The department has reported the thefts to the Ministry of Culture in Naypyitaw and will work with other departments under the Protection and Preservation of Cultural Heritage Law to retrieve the stolen artefacts, he said.  
"The three-headed Brahma sculpture is rare and dates back to the 11th century. It is priceless," said archaeologist Daw Ohmmar Myo.
She called for collaboration with Interpol to prevent the artefacts from being smuggled. "If we act under international law, no country or individual can take legal ownership," she said.
The theft highlighted the need to improve security at Bagan's pagodas, said observers, who want security doors fitted.
Parts of some stupas collapsed in October last year due to heavy rain. Artefacts were also stolen from five Bagan pagodas during the Covid-19 lockdown in June 2020. Bagan was added to the Unesco World Heritage List in July 2019.
You may also like these stories:

Refugees Running Out of Rice in Lower Myanmar
China, Russia Arming Myanmar Junta: UN Rights Expert
Pregnant Woman Miscarries, 4 Detained as Myanmar Regime Cracks Down on 'Six Twos' Protest