Myanmar's total COVID-19 death toll has exceeded more than 10,000, while the total confirmed cases is more than 310,000 with the highest monthly reported deaths and infections in July.
Myanmar reported 10,373 deaths on Tuesday while testing reported 311,067 COVID-19 positive cases since the first COVID-19 cases were found in Myanmar in March last year, according to the junta-controlled health ministry.
On Tuesday, Myanmar's junta reported 4,713 new COVID-19 cases and 312 deaths.
Coup leader Senior General Min Aung Hlaing says he will "reduce the infection rate by half during August", saying infections have been falling since mid-July and are under control. The junta imposed a nationwide lockdown on July 17 until at least August 8 to curb the spread of the virus.
The self-appointed prime minister of the regime addressed the national COVID-19 committee on Monday. He said: "Five million vaccines will be administered monthly to meet the plan to inoculate half of the population by the end of the year."
In July alone, 6,000 deaths and 141,908 cases were reported by the regime, constituting 58 percent of Myanmar's official coronavirus deaths and 46 percent of infections. The actual numbers are expected to be far higher as many die at home with suspected coronavirus, according to funeral charities.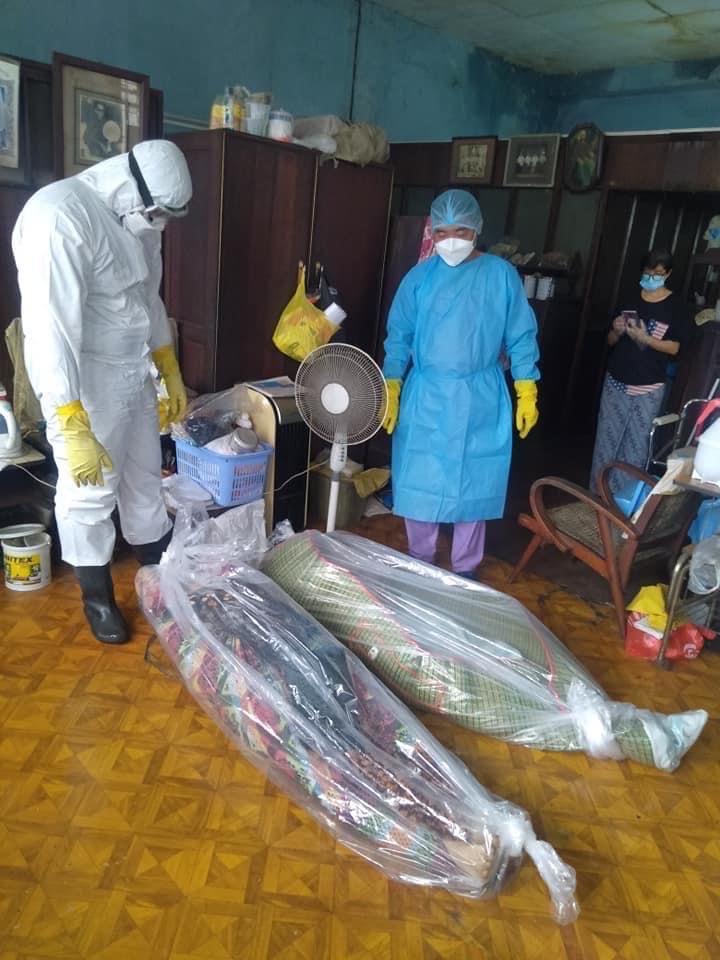 Despite the official figures, in Yangon, many families since early July have reported at least three deaths from suspected COVID-19, according to charities. A charity member said his group had to turn its ambulances into hearses as they transport more bodies to cemeteries than patients to hospital.
Yangon has more than 7 million residents with reports of between 1,500 and 2,000 bodies arriving at its cemeteries per day in mid-July, despite the health ministry's estimate of under 100 COVID-19 daily deaths in Yangon.
According to Hteinbin Cemetery, one of Yangon's largest, around 200 bodies have been cremated daily in the past weeks, compared to around 30 per day before the current outbreak in late May.
A chairman of a charity that transports bodies to Kyi Su cemetery told The Irrawaddy on Tuesday that the cemetery now has to cremate up to 500 bodies per day, compared to 30 to 40 in normal conditions.
Most of the deaths are because of COVID-19, according to families, he added. Most people have been treated at home as government and private hospitals in Yangon are largely unable to accept patients.

You may also like these stories:
Myanmar Coup Chief Amends Counterterrorism Law
Myanmar Junta's Caretaker Government Follows in Footsteps of Former Dictator Ne Win
Explained: The Tussle Over ASEAN's Special Envoy to Myanmar