Despite being targeted for destruction by the junta, elected lawmakers of Myanmar's ousted National League for Democracy (NLD) are undaunted, and vow to continue working with the people to root out the military dictatorship and bring democracy to the nation, which has been in turmoil since the coup.
If not for the Feb. 1 coup, those victorious candidates in the 2020 general election—the results of which were annulled by the junta following the coup—would be in their parliamentary seats now and serving their constituents while fulfilling their election promises.
However, instead of performing their parliamentary duties, on the one-year anniversary of the nationwide poll, the elected MPs find themselves in custody or in hiding, and in revolt against the junta, which ignored the wishes of millions of voters.
"People including youths voted with hopes for a better future in the election, just as we [elected members of Parliament] were determined to continue working for our country and people. However, the coup ruined everything," said elected NLD lawmaker Daw Myat Thida Htun.
Among a total of 37 million eligible voters in the last election were an estimated 5 million young people casting ballots for the first time. More than 27 million people—over 70 percent of those eligible—flocked to polling stations despite a surge in coronavirus cases and overwhelmingly supported the NLD, bringing a landslide victory to the party.
As she prepared to begin a new term after being reelected to a Union Parliament seat for Mon State in the election, Daw Myat Thida Htun planned to prioritize working on anti-corruption, land confiscated from farmers, small local enterprises and promoting eco-tourism for local communities.
However, she was forced to go into hiding like many other elected lawmakers and members of the party after being targeted for arrest by the junta.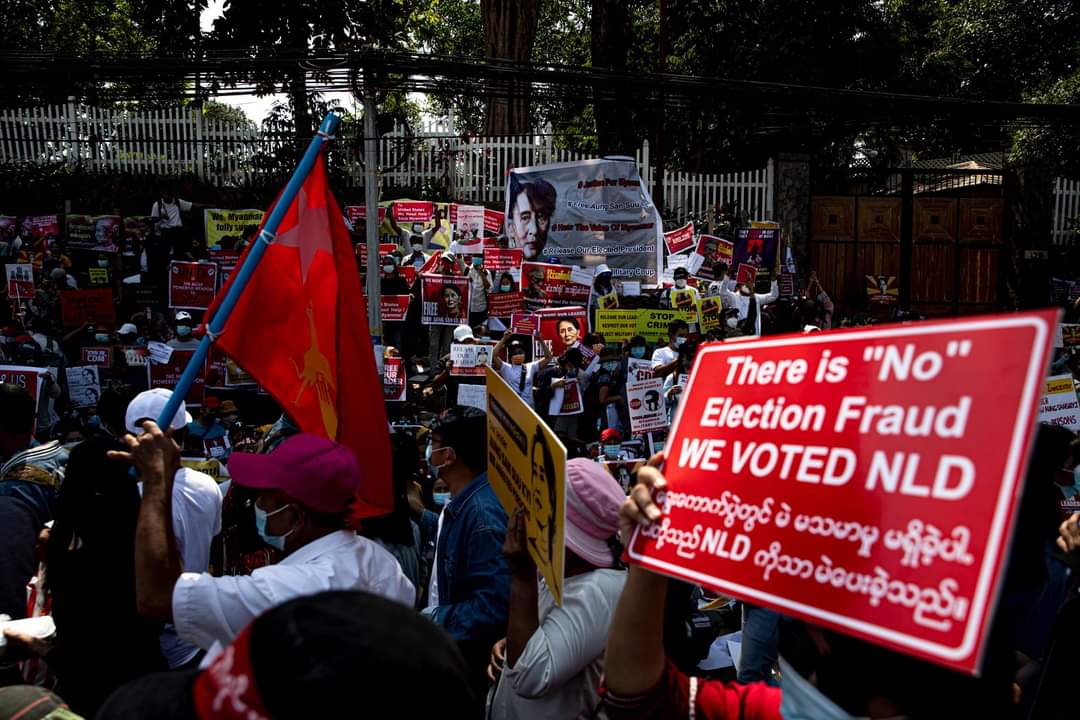 Since the coup, more than 460 NLD members including over 100 lawmakers have been arrested. The party's leaders, State Counselor Daw Aung San Suu Kyi and President U Win Myint—both of whom were also reelected—and dozens of senior members have also been arrested since Feb. 1 and remain in detention.
The party's detained officials, including Daw Aung San Suu Kyi and President U Win Myint, face numerous ridiculous charges and long-term prison sentences, some more than 70 years.
Several party members, including senior figures, have died in detention. NLD Central Executive Committee member U Nyan Win, who served as Daw Aung San Suu Kyi's longtime personal attorney, and NLD elected lawmaker U Nyunt Shwe, who was also a chair of the party's Bago Township office, both died of COVID-19 while in detention.
Four party members—U Khin Maung Latt and U Zaw Myat Lin of Myanmar's largest city Yangon, U Kyaw Kyaw from Naypyitaw and Ko Than Htun Oo, aka Ko Min Ko Thein from Mandalay—were tortured to death at military interrogation centers.
Elected NLD lawmaker U Bo Bo Oo said the regime believed that by waging a campaign of terror it could purge the party and force elected lawmakers to submit to its orders. One tactic used by the junta is to try to force MPs and NLD members to sign confessions and promise not to have anything to do with the anti-regime resistance movement that has swept the country since the coup.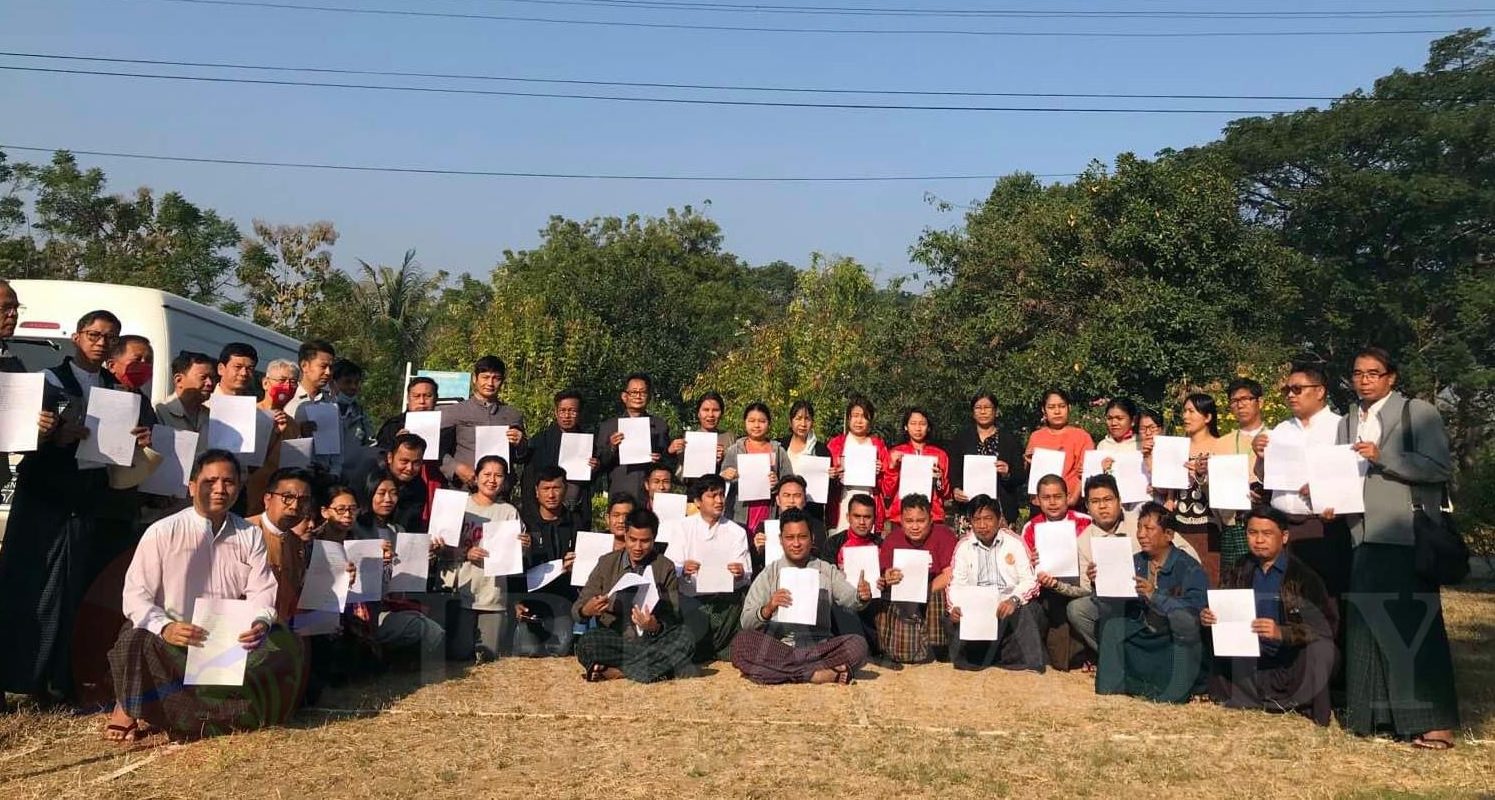 Despite the junta's threats, however, less than 3 percent of elected lawmakers had signed confessions and a majority continued to oppose the regime, he said.
"As elected lawmakers, we will try to uphold the mandate entrusted to us by the people and remain loyal to our constituents, as our party's leaders once instructed. No matter how hard they try, their efforts to eliminate us [the NLD] will fail," he added.
Another NLD MP-elect to the Union Parliament, Arkar Myo Htet, promised his constituents in a video message that he will never kneel down and submit to the regime's demands, and oppose those who voted for him.
"I do promise that I will keep on fighting for the regime together with our people in many ways," he said.
The MP-elect Daw Myat Thida Htun, who has been a member of the Committee Representing Pyidaungsu Hluttaw (CRPH) for over nine months now, said she has taken part in the revolution since the coup and similarly pledged that she will continue to fight till democracy returns.
The CRPH was established by NLD MPs elected to the coup-dissolved Parliament to serve as the legitimate legislature a few days after the coup, in defiance of the military.
While enjoying popular support both in Myanmar and overseas, it operates underground in the country and has supported the civil disobedience movement (CDM), a campaign that has called on civil servants to refuse to work for the regime since its formation. It has also endorsed Myanmar people's right to defend themselves from violent crackdowns.
In April, it set up the National Unity Government (NUG) together with ethnic allies as a shadow government to rival the regime. The People's Defense Force was also formed to organize armed resistance to the regime. The junta branded them as terrorist organizations and ordered MPs to shun any involvement with them.
U Aung Kyi Nyunt, chair of the CRPH and an elected lawmaker to the Union Parliament, vowed to continue to work together with all stakeholders to uproot the military dictatorship from Myanmar's soil and to return state power to its original owner, the citizens, during a webinar commemorating the anniversary of the election.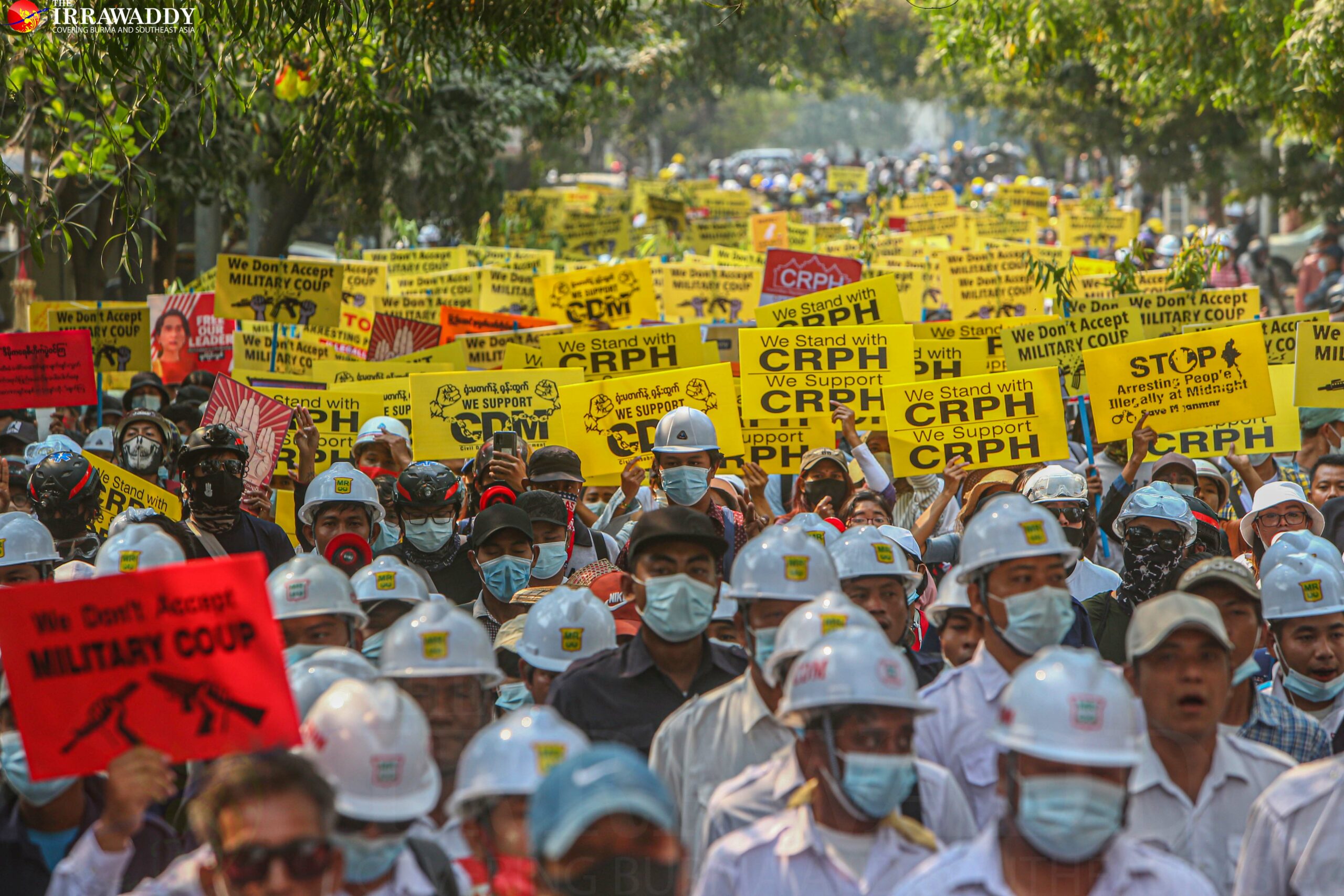 Though the junta abolished the election results, the citizens' votes were not wasted or cast in vain, as the elected lawmakers continue to serve the people as the legitimate parliament and government through the CRPH and NUG, said Daw Kyi Pyar, an NLD member and former Yangon regional lawmaker. The junta has issued an arrest warrant for Daw Kyi Pyar over her involvement in anti-regime protests.
"I believe we will soon see the results of all of our efforts and the continuing unbowed resistance by the public for over nine months," she said.

You may also like these stories:
Myanmar Junta to Give Court Verdict Against Suu Kyi
Myanmar Junta Gives Deposed Chief Minister 75 Years in Prison
Around 90 Myanmar Junta Troops Killed in Resistance Attacks