Yangon – The military-backed telecoms operator Mytel has had its small cells removed from Shwedagon Pagoda after a dispute about unpaid rent for the equipment.
Mytel is Myanmar's fourth telecom operator after MPT, Telenor and Ooredoo. It is a joint venture of Star High Public Co. Ltd, owned by Myanma Economic Corporation under the military-controlled Ministry of Defense; Myanmar National Telecom Holdings, a Myanmar consortium comprising 11 companies; and the Vietnamese telecom company Viettel.
The cells were installed around a year ago and removed from the pagoda on Oct. 14 after U Tun Aung Ngwe, former head of the pagoda's board of trustees, filed a complaint with Yangon Region saying the board unlawfully allowed installation of the cells inside the pagoda's precinct without receiving rent.
He filed the complaint after he was suspended from his position for authorizing visitors to reach the pagoda's upper terrace, a restricted area that needs special permission.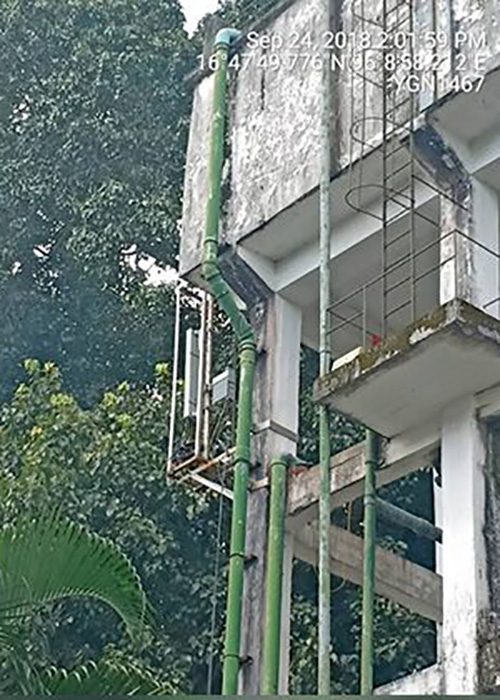 Mytel's public relations officer Daw Htet Htet Wint Lwin said the company wanted to provide better services to visitors and the board of trustees issued a temporary permit for the cells.
The company was still negotiating terms with the Ministry of Religious Affairs and Culture for an official installation, which was why no rent had been paid, she added.
"We do prefer to do it officially with an agreement. The board of trustees only issued a temporary permit in case something happened so it could remove them immediately as it has done now," said Daw Htet Htet Wint Lwin.
Mytel said it would continue to work out an agreement with the Ministry of Religious Affairs to install small cells at the pagoda.
U Tun Aung Ngwe said he would speak to the media on Friday about the case.
MPT was the only telecoms operator to have installed cells at the pagoda but only temporarily for a festival, according to U Tun Aung Ngwe.