The Myanmar junta has filed a case against Cherry Htet, a police second lieutenant who was the bodyguard for Daw Aung San Suu Kyi, for posting messages on social media supporting the detained State Counselor, as well as allegedly communicating with an NLD MP and receiving information about the civilian government, police said on Sunday.
Cherry Htet is accused of incitement in a case filed under Article 505 (a) of the Penal Code at Naypyitaw's Zabuthiri Township Police Station No. 1. Police Captain Zaw Win Tun of the Anti-Terrorism Department is the plaintiff.
According to the police report, the accused was arrested on Sept. 23 and charged after being investigated.
It says the 30-year-old bodyguard is accused of sharing a post on Daw Aung San Suu Kyi saying, "We miss you, Amay!" on March 14. The detained State Counselor is commonly referred to as "Amay".
"On March 6, Cherry Htet posted on her social media account, 'If you do not dare to be outspoken about injustice, keep your mouth shut. Do not say that there is justice,'" the police report states.
Police also accused her of making contact with Daw Thiri Yadanar, a former NLD MP for Bilin constituency, in June, as well as receiving information about a statement from the parallel National Unity Government and exchanging news video footage published by foreign media.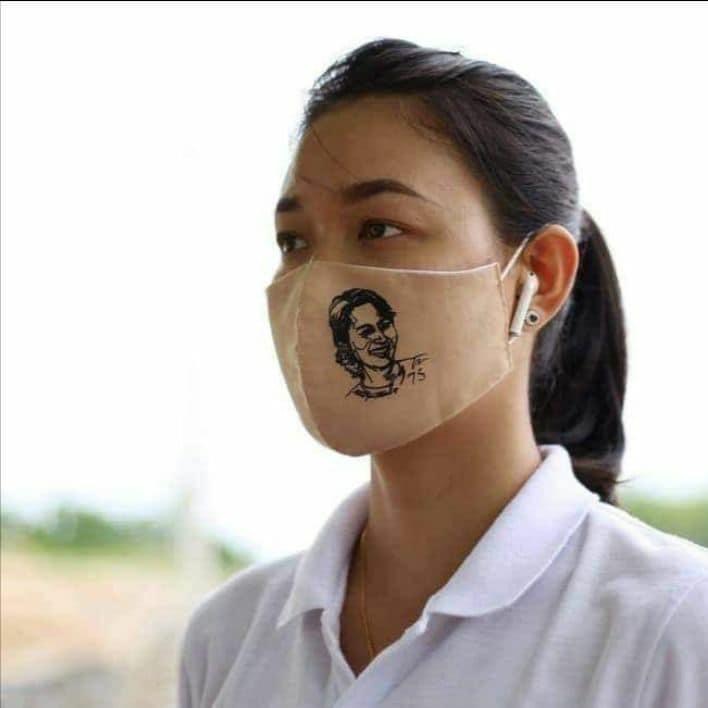 Cherry Htet was believed to have been detained at home since the Feb. 1 coup. On Sept. 21, the junta arrested her at her civil servant's residence and took her into custody.
In the early hours before the military's seizure of power on Feb. 1, the military detained Daw Aung San Suu Kyi, President U Win Myint and NLD cabinet members including the chief ministers of the country's states and regions.
Daw Aung San Suu Kyi has been sued in 11 cases including alleged possession of walkie-talkies, violation of COVID-19 restrictions, sedition, violation of the Official Secret Acts and corruption.
Besides charging the detained leaders, the junta has also arrested and charged others who have supported her.
In early July, Ko Zaw Naing Win, a personal aide to the detained State Counselor, was sentenced to seven years in prison for breach of trust by a civil servant, a violation of Article 409 of the Penal Code.
He was deputy director of the Ministry of Foreign Affairs (MOFA) under Daw Aung San Suu Kyi's leadership. On Feb. 3, he said in an online post that he had resigned from his position at the MOFA, where he had worked for 23 years.
As of Sept. 25, the junta had arrested 8,456 people, of whom 6,803 are still detained, in addition to killiing 1,125 civilians during its brual crackdowns against the anti-regime movement, according to the advocacy group Assistance Association for Political Prisoners.

You may also like these stories:
Quad Leaders Call on Myanmar Junta to End Violence
Myanmar Junta Seeks to Arrest Doctor Assisting Displaced Persons in Chin State
Woman Hospitalized After Being Beaten by Myanmar Junta Forces