YANGON—The Myanmar military will still wield the power to veto any changes to the country's undemocratic Constitution as a proposal by the ruling National League for Democracy (NLD) to amend the related charter provision was voted down on Friday.
Under Article 436 of the Constitution, changes to the charter require the approval of more than 75 percent of lawmakers in Parliament. As 25 percent of lawmakers are appointed by the military, it is impossible to make any changes without the military's approval.
The ruling NLD party, led by Daw Aung San Suu Kyi, proposed to lower the threshold for approving a charter amendment from more than 75 percent to "two-thirds of elected representatives," which would exclude military appointees.
The military opposed the move to revoke its veto power and the amendment failed to pass.
Over the past two weeks of charter reform debates in Parliament, military-appointed lawmakers have strongly opposed the proposal, saying that the NLD's move to exclude them constitutes "discrimination."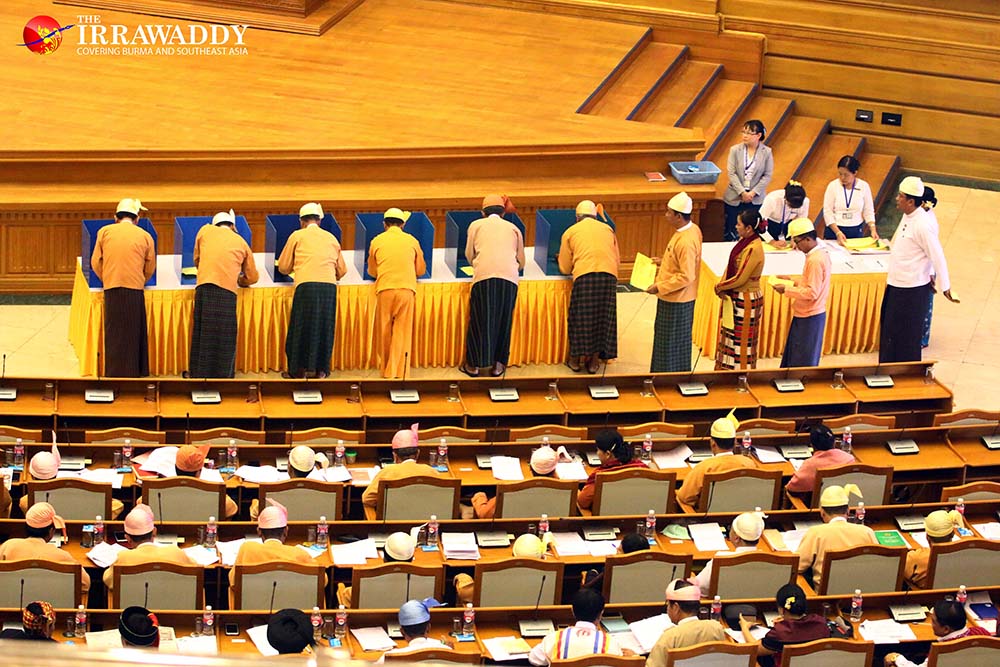 Military lawmakers also said that the NLD's proposal harms civil-military relations and could therefore hamper national reconciliation and the country's democratic transition.
On Friday, about 64 percent of lawmakers cast their secret ballots in favor of the proposal to amend Article 436. As the attempt to reform the provision has failed, the military will continue to enjoy its power to block constitutional reforms.
The proposal was one of the two most fundamental amendments out of 114 proposed changes to the Constitution submitted by the NLD, as it would remove the main hurdle for constitutional reform and the country's political reform as a whole. The other key proposal from the NLD was a gradual reduction of the military's share of seats in Parliament and was rejected on Tuesday.
The NLD's long push to amend Article 436 has garnered wide support from ethnic political parties as well as from the general public.
Prior to the 2015 general election, the NLD collected about 5 million signatures through a nationwide petition to amend the undemocratic provision.
You may also like these stories:
Myanmar Military Chief Retains Special Powers as NLD Charter Reforms Stymied
Myanmar's Failed Charter Reform Will Soil Military's Image: Military Proxy MP
Myanmar's Suu Kyi Still Barred From Presidency as Proposed Charter Change Fails