Myanmar's junta seized the house of U Kyaw Thu, the founder and chairman of the prominent Free Funeral Service Society (FFSS), in Mayangone Township, Yangon, on Tuesday.
Troops, police and junta administrators sealed off the house of U Kyaw Thu, a popular former actor, and his wife Daw Myint Myint Khin Pe, better known as Shwe Zee Kwat. They both went into hiding after the 2021 coup.
The couple, known for their social and philanthropic work, have faced arrest warrants since early March last year under incitement charges for supporting the anti-regime movement.
The junta said the two encouraged participation in the civil disobedience movement by providing cash to more than 2,000 striking civil servants.
"It is a grave human rights violation," said a representative from the Assistance Association for Political Prisoners responding to the junta seizure of houses.
"All of those involved in unlawful seizures of civilians' belongings, including the judges who approved it, must face accountability for their crimes," the representative added.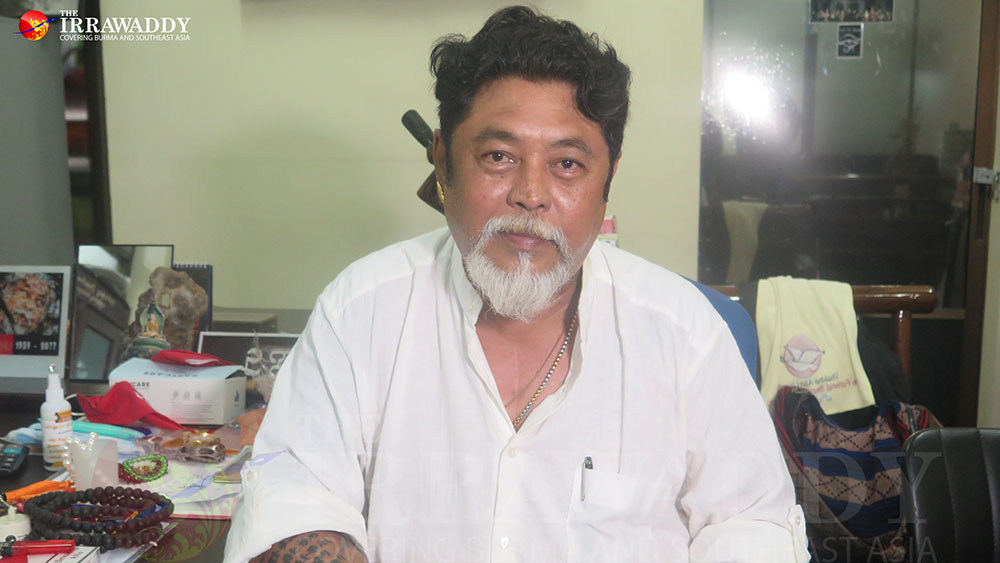 In March last year, junta troops vandalized and closed down the FFSS office for several months. The FFSS treated wounded protesters during the junta's violent crackdowns and provided funerals for those killed.
During the raid, volunteers and staff were beaten and the organization's computers and other devices were confiscated.
Since the February 2021 coup, rescue workers and social welfare organizations delivering humanitarian services to wounded protesters were among those targeted by the junta.
According to Care International, Myanmar ranks among the world's three most dangerous countries for aid workers. Forty-four aid workers have lost their lives globally this year, including 11 in South Sudan, eight in Afghanistan and seven in Myanmar, the NGO reported.
In March it was reported that the junta had unlawfully confiscated more than 547 houses and other properties belonging to anti-regime activists, mainly National League for Democracy members but also activists, striking civil servants, journalists, celebrities and business owners who have supported the resistance movement.