A man was shot dead and four others were wounded in a mosque compound when regime troops raided a Muslim neighborhood in Mandalay on Thursday morning.
Ko Ko Htet, 20, was struck in the chest when five soldiers randomly opened fire in the compound of Sule Mosque in Maha Aung Myay Township. His disabled brother-in-law Ko Min Min Latt was shot in the hand.
The shooting comes during both Myanmar's Thingyan traditional New Year holiday and the Muslim holy month of Ramadan.
"He was just outside and was hit and died on the spot," a witness said.
The raid occurred at around 10 a.m., following a crackdown on an anti-regime protest nearby.
At least 26 people were arrested when junta forces cracked down on an anti-regime protest led by members of the medical community in Mandalay early on Thursday morning.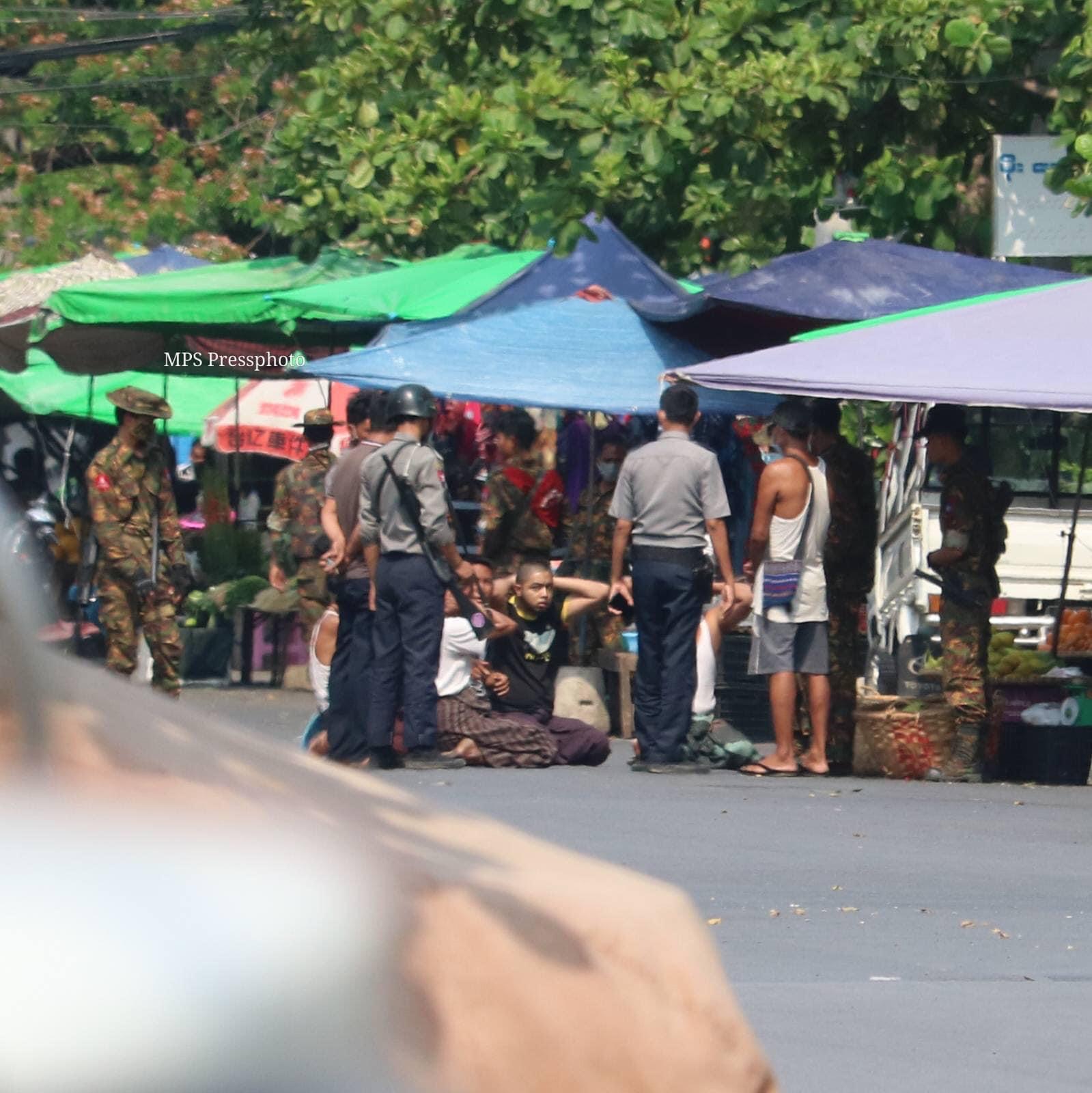 Myanmar regime forces arrested six protesters as they were planning to stage a protest at the corner of Mandalay's 76th Street and 34th Street.
The other at least 20 people who were arrested were residents of a ward nearby housing the compound of Sule Mosque, according to a Mandalay resident who is close to the protest movement.
"We have been able to confirm that six members from the medical family protest column were arrested and more than 20 civilians in the neighborhood were also arrested… They [junta forces] opened fire and destroyed motorbikes and vehicles," said the Mandalay resident.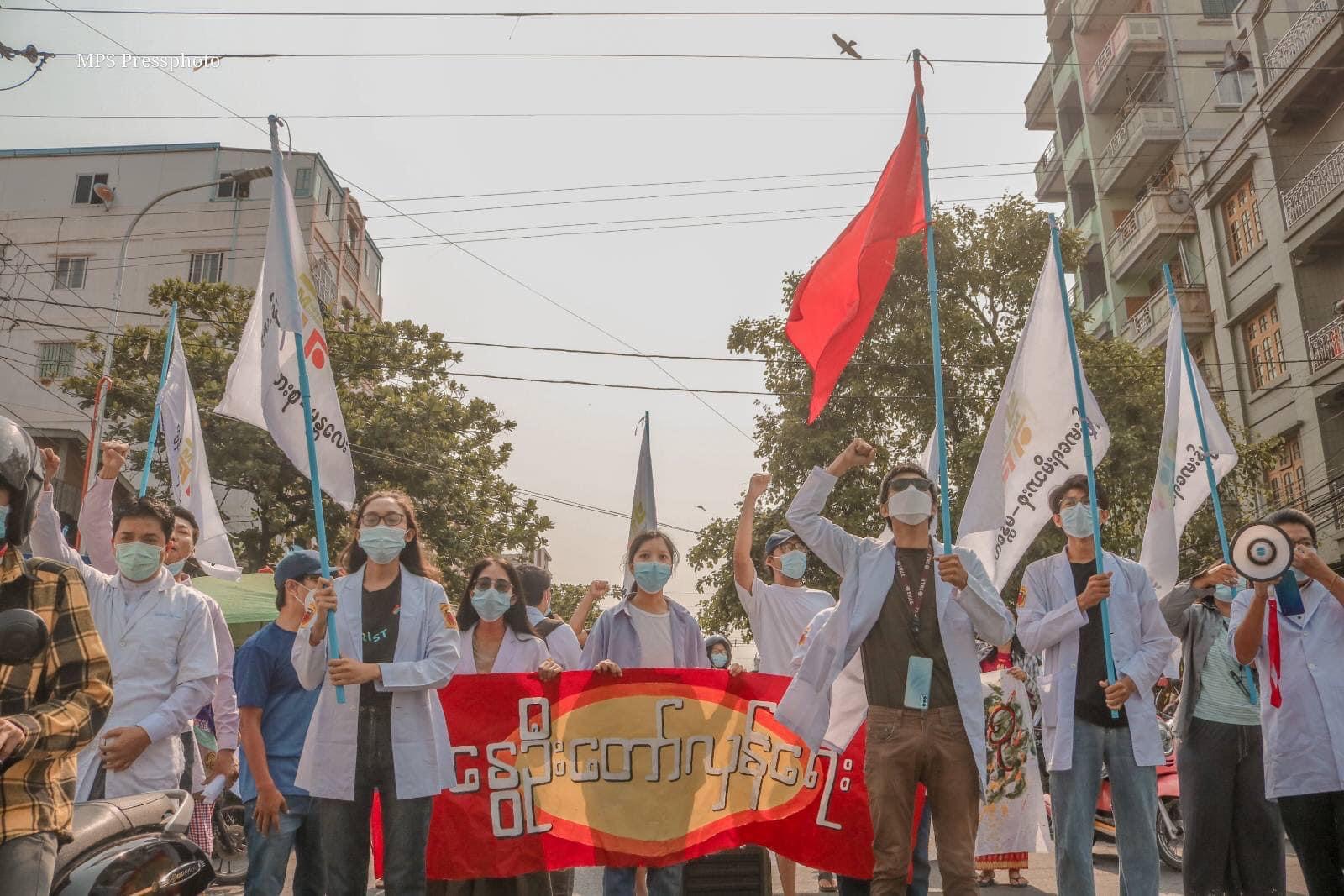 On Apr. 6, two pediatricians, Dr. Kyaw Htin Win and Dr. Lin Su Nay Win, were arrested as regime forces hunted down a dawn protest column of healthcare workers in Mandalay.
Despite daily arrests and deadly crackdowns since February, Mandalay residents continue to take to the streets from dawn to dusk every day in defiance of the junta.

You may also like these stories:
Myanmar Military Launches Airstrikes Against Ethnic Armed Group in Kachin State
Thai Govt Considers Partial Lockdown in Bangkok, Surrounds
Myanmar Students to Hold Fundraiser for CDM in Bangkok