Eight resistance fighters in Myinmu Township, Sagaing Region, were captured and killed by Myanmar's junta forces on Monday.
Myinmu Township Information Group said junta forces raided a Black Eagle Defense Force outpost in the morning and captured eight fighters. The group said they were tied up and executed and the bodies and outpost were burned.
Junta-linked Telegram accounts posted photos of the dead bodies and said homemade weapons, phones and other belongings were seized.
Those killed included Ko Wai Yan Phyo, who was the general secretary of Sagaing University Students' Union. The students' union stated that the first-year mathematics student gave his life while fighting the junta.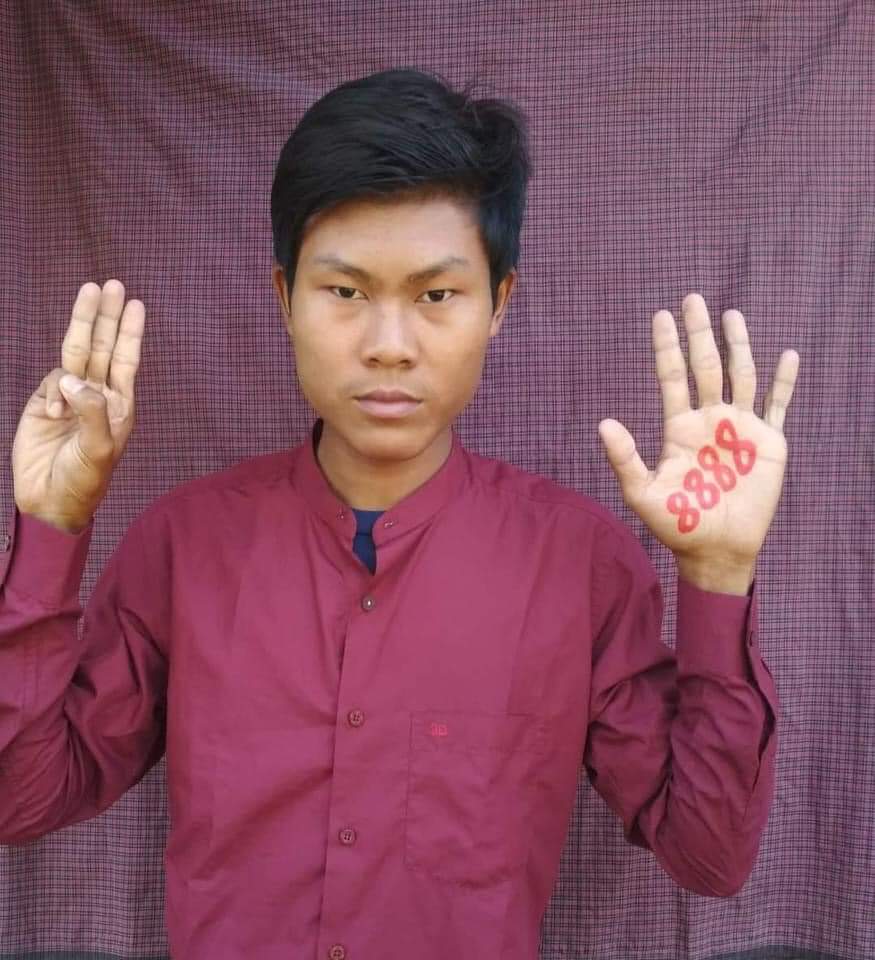 "We are proud but disheartened by the loss of our comrade," the students' union announced. "We vowed to continue the fight until the end."
The Black Eagle Defense Force is one of many resistance forces in the anti-regime stronghold of Sagaing Region. This month it has launched three attacks on junta soldiers together with allied groups, claiming to have caused several casualties.
Since seizing power in February last year, junta forces have killed more than 1,830 people and arrested more than 13,600, mostly based on claims they were involved in anti-regime activities.