Myanmar's junta has burned schools, displacement camps, food and medicine stores intended for the displaced in Sagaing and Magwe regions this week.
Troops using nearly 25 civilians as human shields have raided villages in Kani Township, Sagaing Region, since late August, according to Kani People's Defense Force (PDF).
On Sunday, troops burned down two buildings and furniture at a school in Thayatpin village during a raid.
A Kani PDF spokesman posted photos on Facebook on Tuesday, saying the troops also burned 20 million kyats worth of medicines and equipment at Thayatpin Hospital which was treating residents and displaced people.
Hospital equipment was dumped in wells and houses were looted, the spokesman said.
Almost 100 residents were released after being interrogated by junta forces.
On Monday, regime forces burned houses in two other villages.
On August 25 and 26, troops burned down more than 100 houses and other buildings in Zeepintwin village in the township.
On August 27, they raided near Minma village where many displaced people are sheltering, burning food, medicine, vehicles and the carts of fleeing villagers.
"Food, cereals and medicine at camps were covered in fuel and burned by junta forces," the spokesman said.
More than 27,000 residents from several villages have fled their homes in the township, he said.
Kani is an anti-regime resistance stronghold where fighting began in April last year. The township's internet and mobile connections have been blocked by the junta since September last year.
On August 21, an estimated 150 junta soldiers raided and burned down nine camps and a temporary school for displaced Hnan Khar villagers in Gangaw Township, Magwe Region, according to the Hnan Khar Youth Group that assists the displaced said on Tuesday.
In the raid, three vehicles and three motorbikes, including an ambulance, were burned down along with 6 million kyats worth of medicines, a ventilator and food, the group said.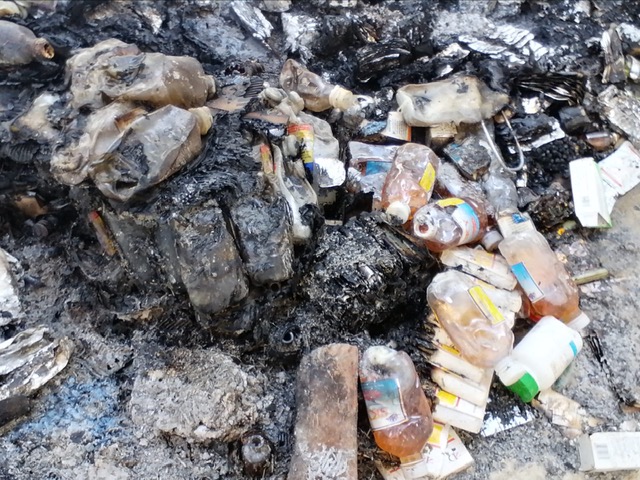 Amid near-daily attacks from PDFs and ethnic armed organizations, the regime forces have continued to commit atrocities, including arbitrary torture and killings of civilians, burning people alive, massacres, extrajudicial killings of resistance detainees, using civilians detainees as human shields, artillery and aerial bombing on civilian areas, looting and burning houses and acts of sexual violence across the country.