As the forces of Myanmar's military regime continued their brutal attacks on protesters across the country, more casualties were reported Sunday, with at least three deaths and several people wounded.
Sunday morning, a frontline protester, Ko Min Min Zaw, in his 20s, died on the spot in Monywa of Sagaing region when he was shot in the head by the regime's forces while preparing street barricades for a protest. At least two others were hit during the shooting, and one of them is in critical condition.
In a separate incident Sunday afternoon, three people were severely wounded by gunfire and one of them is in critical condition, according to a local news outlet.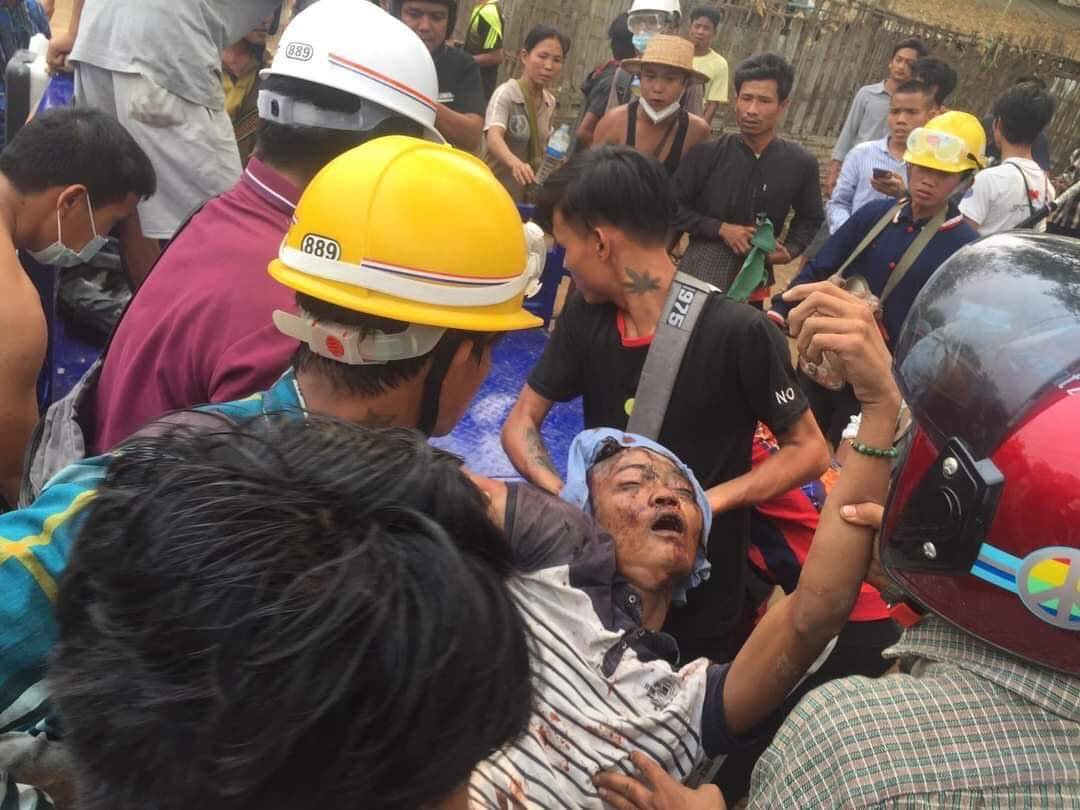 In a confrontation with locals in Aung Pin Lae, Mandalay's Chanmyatharzi Township, junta forces fired live rounds wounding at least six people severely. Sunday evening, another man was killed after being shot in the head by soldiers and police.
A young ethnic Chin woman died during a raid on the office of We Love Yangon in Yangon's Mingalar Taungnyunt Township about noon Sunday. Regime forces violently broke into the office of the country's well-known charity, searched the premises and seized objects that had been donated. Locals assumed the victim fell from a 5th floor ledge while hiding from security forces after hearing gunshots. The Irrawaddy has been unable confirm details of the incident.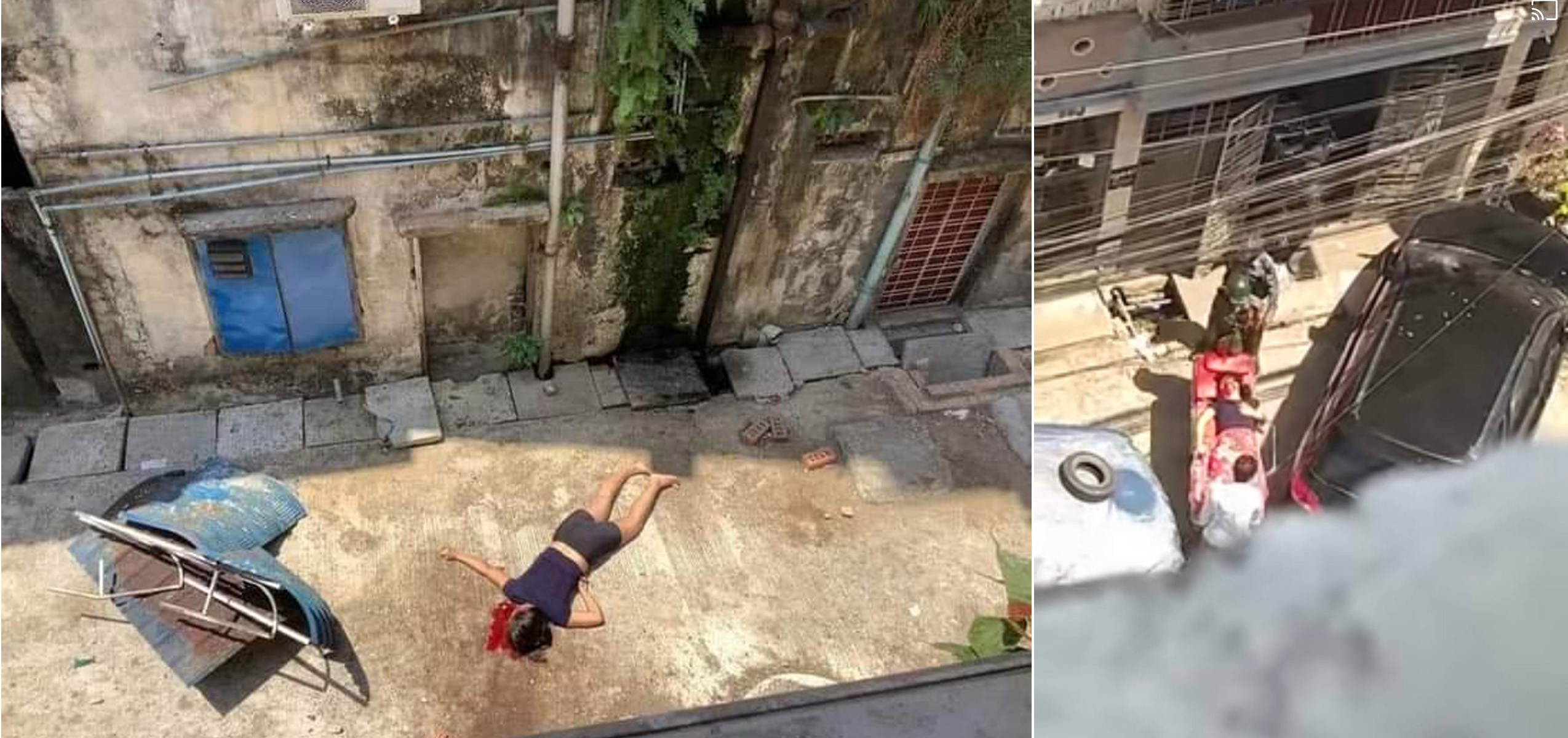 In Taunggyi, Shan State, soldiers and police raided a quarter about noon, opening fire with rubber bullets. One person was arrested and about eight people in the quarter were injured.
Three members of the Yangon-based Thukha Kari humanitarian charity, including its chairwoman, were also detained by the junta's security forces in Hlaing Thayar Township on Sunday morning.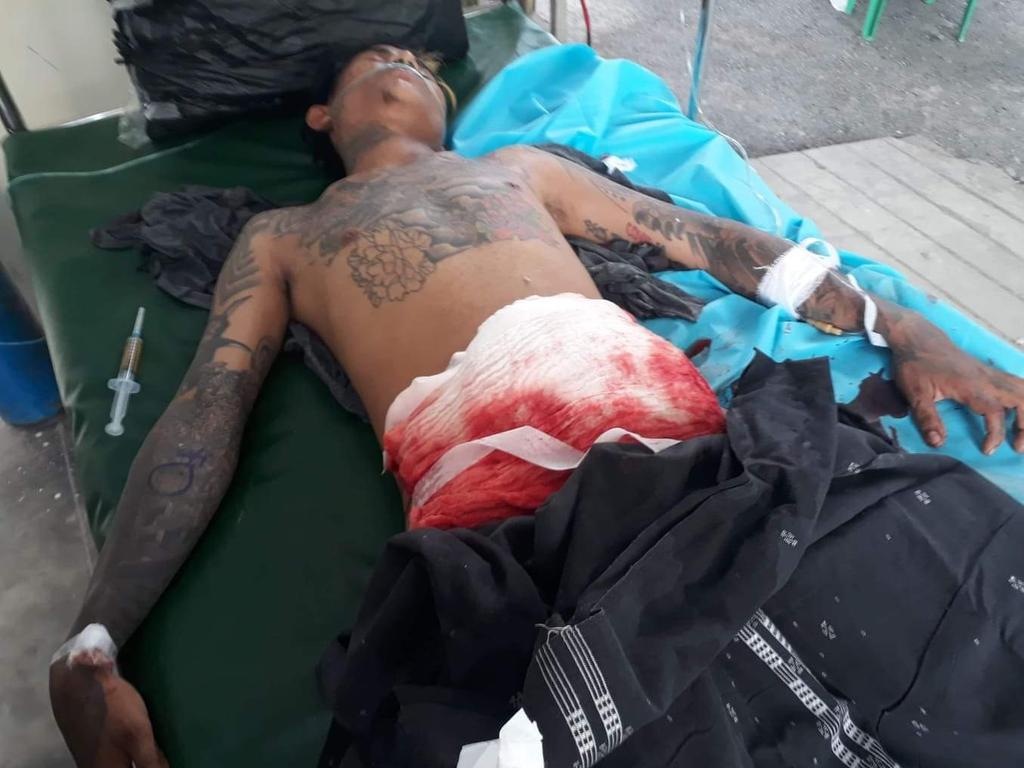 The regime's forces continued raids into residences and arrests Sunday night in many locations.
At least 241 people have been killed by the junta's forces in the 49 days since the Feb. 1 coup was launched.
You may also like these stories:
Remembering Two Deaths that Changed the Course of Myanmar's History
Police Kill Three as Myanmar Protesters Launch Night Demonstrations Against Regime
Myanmar Military Regime Sues The Irrawaddy