At least 110 people, including rock singer Ito, National League for Democracy members and anti-regime protesters across the country, have been rearrested by the junta immediately after being released this week.
Ko Win Htut Thawdar, also known as Ito, was taken back to Yangon's Insein Prison on Wednesday after arriving home on Tuesday night.
Ito was one of the hundreds of political prisoners released under the junta's amnesty order after more than a month behind bars. He was arrested in early September at his home under accusations he was harboring volunteers receiving military training in Shan State and plotting bombings.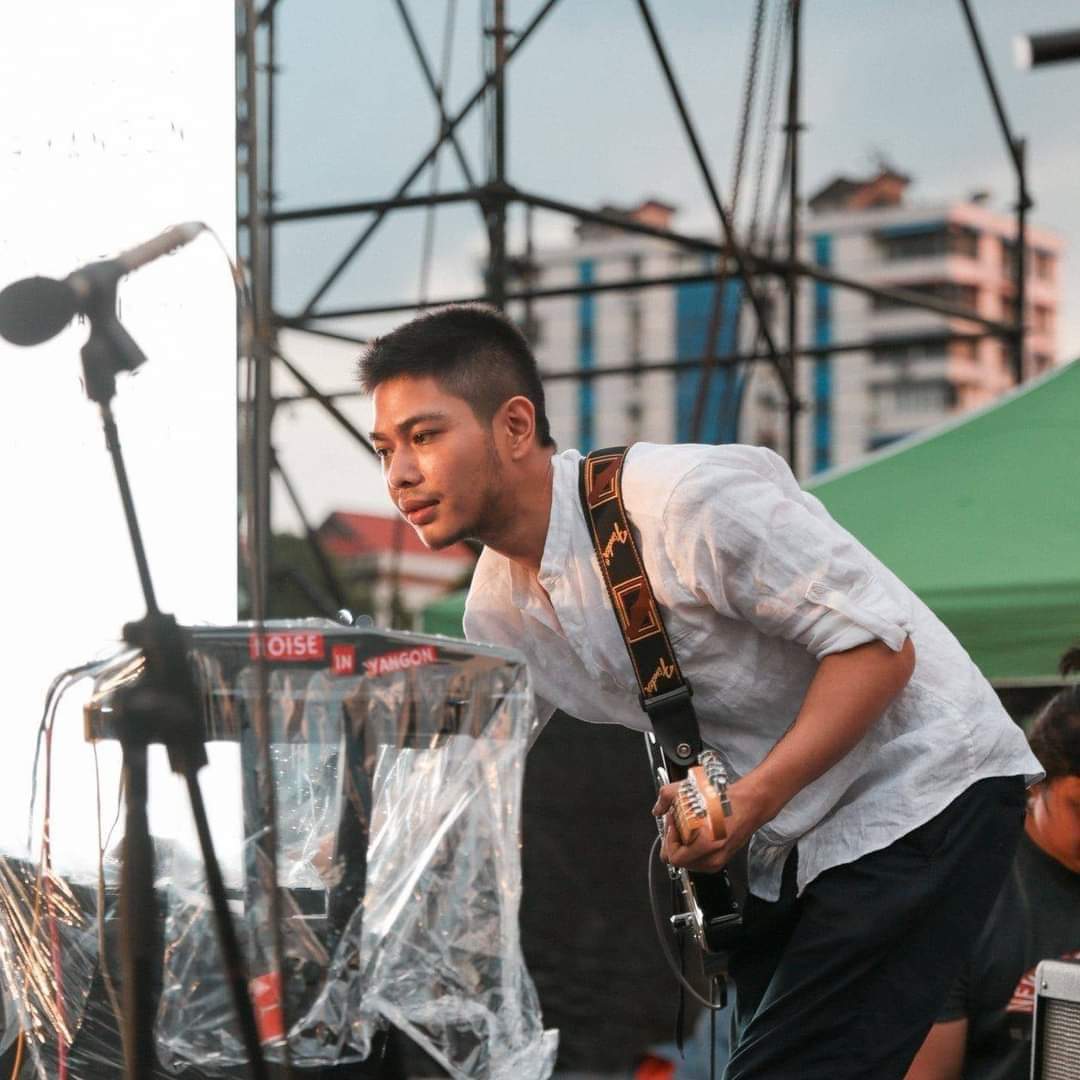 Celebrities, including actress Eaindra Kyaw Zin and her actor husband Pyay Ti Oo, actor Lu Min, model-actor Paing Takhon and singer Po Po who were jailed for anti-regime activism, are still in detention. Their releases were anticipated by both the public and lawyers during the amnesty order.
Coup leader Min Aung Hlaing on Monday said more than 5,600 people in custody or wanted for anti-regime activism would be released or have their arrest warrants canceled.
In his televised speech, he said the releases were to please the public on humanitarian and compassionate grounds.
However, reports of rearrests soon followed the releases.
"Do they think of others' lives and hearts like they are a toy?" Ito's sister Win Htut Thara wrote on social media after the rearrest of her brother.
She called on others to evade the arrests. "Don't be happy and relax after the releases. Don't go home. Run away to a safe place."
A wife of a detainee who was rearrested within minutes of his release expressed her pain.
Her husband, Ko Thet Paing Htwe, was released on Tuesday night from Insein Prison after being held for more than five months for involvement in anti-regime protests in Yangon.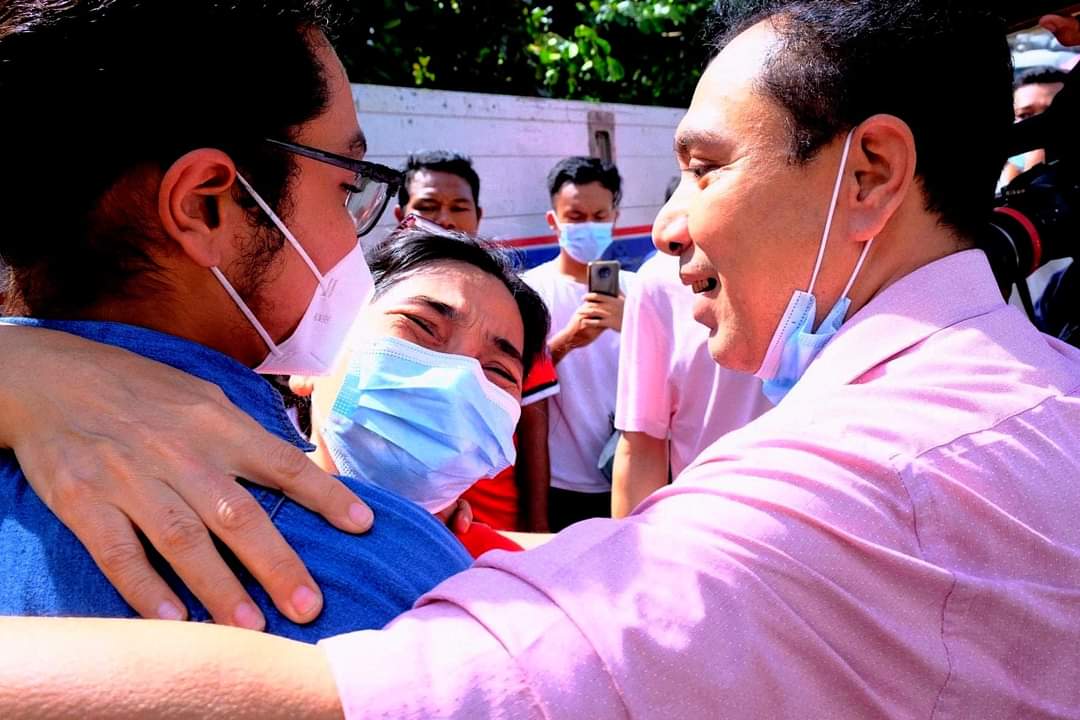 Family members waited to welcome him outside the prison from Monday until his release on Tuesday night.
A parent, wife and relatives joyfully greeted him only for the police to rearrest him within an hour.
"He was scared of being arrested again. When we welcomed him at the prison he told us to leave quickly and now he has been taken already," she said.
The family was told he should not have been released.
"How could they do that? Could they handle this pain if they were in our place?" his wife asked.
Several released NLD members were also detained again.
At Meiktila Prison in Mandalay Region, 11 of 38 political prisoners released were apprehended at the prison gate after walking out.
Those rearrested were elected NLD lawmaker U Lwin Maung Maung and other NLD members and political activists, including members of the '88 Generation students movement.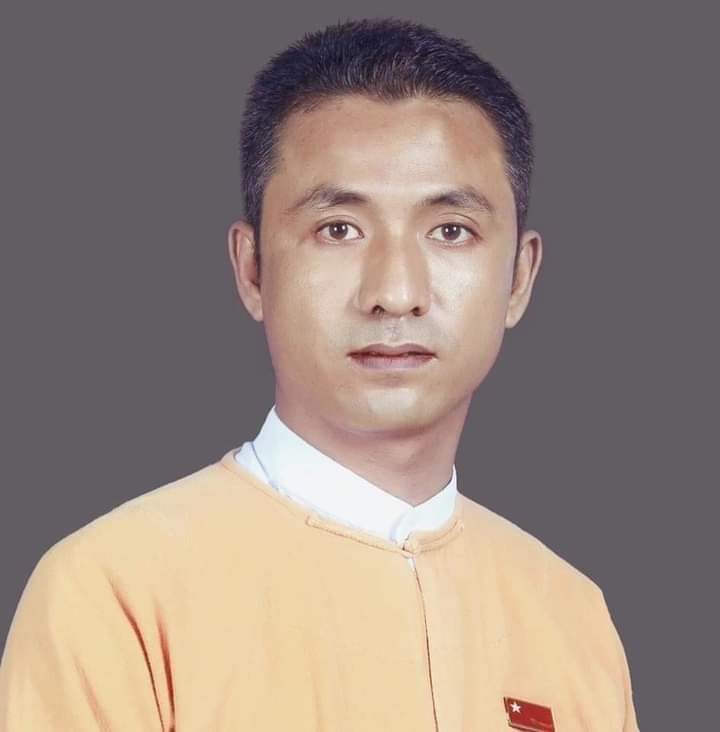 The father of Ko Thiha Kyaw, who was rearrested in Meiktila, said: "We were happily waiting after we heard he was on the release list but we returned only with tears."
NLD sources said on Tuesday morning that the 11 would be charged under the Counterterrorism Law for attempted terrorism and having contact with terrorist groups, which would carry to up to seven years in prison.
The Assistance Association for Political Prisoners (AAPP), which monitors killings and arrests by junta forces, reported that 110 political prisoners were rearrested shortly after release under the amnesty.
The group added that there will be more arrests as some are in hiding or have lost contact.
"If they don't want to release them, don't release them. It made both families and detainees feel worse and more depressed," a relative said.
Monday's amnesty came after ASEAN excluded Min Aung Hlaing from its summit for ignoring the bloc's call in April to end violence and hold inclusive talks.
Many saw the amnesty on Monday as an attempt to appease ASEAN.
The AAPP described the releases as a tactic by the junta to reduce international condemnation.
"These releases will not end the crisis," the AAPP said, calling for the unconditional release of State Counselor Daw Aung San Suu Kyi, President U Win Myint and all other political prisoners, and the restoration of the democratically elected leaders to their positions.
By Oct. 20, at least 1,181 people had been killed by junta forces and 131 had been tortured to death, according to the AAPP.

You may also like these stories:
UK Says Myanmar Junta Not Invited to G7-ASEAN Ministerial Meeting
Myanmar Resistance Gives Telecoms Firms Three Days to Restore Internet 
Myanmar Military-Backed USDP Accused of Exploiting Smaller Political Parties