Myanmar's military regime has detained two volunteers who are aiding displaced people in Kayah State, as well as two residents of Loikaw Township in Kayah.
"Two volunteers helping displaced persons were detained. We can guarantee that they are civilians engaged in humanitarian services. The two other detainees are an old woman and her grandchild who were detained on their return from their farm," said Ko Banyar, a spokesperson for the Karenni Human Rights Group.
The four have been held incommunicado for over a week and denied their fundamental right to see a lawyer. The regime also arrested two men on suspicion of possessing arms and ammunition in Loikaw, the capital of Kayah, in the second week of September, said Ko Banyar.
"We won't complain about the right of the government or authorities to detain people for interrogation. But as aid volunteers are among the detainees, we would like to demand seriously that their families are allowed to see them and that they receive legal protection under domestic and international law. What they [the junta] did amounts to kidnapping, which is the worst form of human rights violation," Ko Banyar added.
Over 30 civilians were detained in Kayah State between August 27 and September 12 amid heightened military tensions between junta troops and Karenni resistance groups. Twenty-three civilians are still being held by the regime.
Fresh fighting broke out in Daw Poe Si at the border of Demoso and Loikaw townships on September 7, after the parallel National Unity Government declared a nationwide war against the junta. More than a dozen youths were arrested in the ensuing clashes.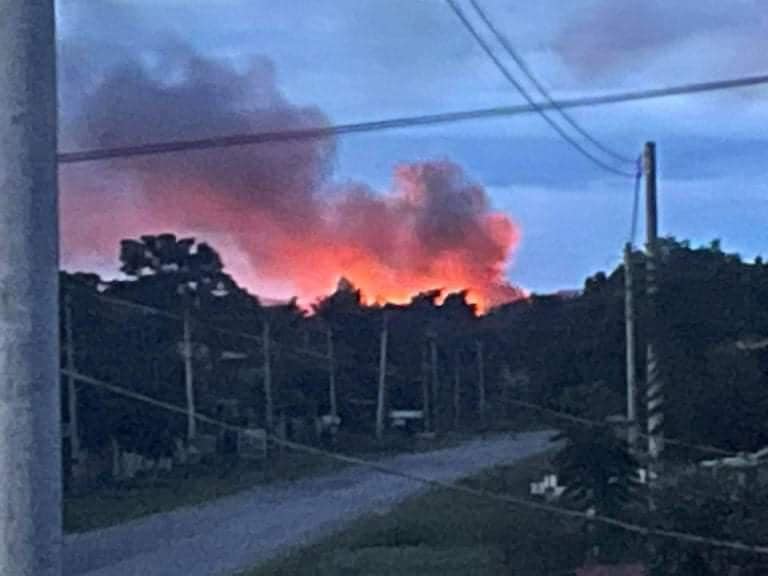 Six houses in Sanpya 5th and 6th Mile villages burned down after junta forces launched artillery strikes following the fighting, forcing hundreds of villagers from several villages to flee their homes.
The military regime has denied arresting civilians in conflict areas, including those in Kayah State. Regime spokesperson Major General Zaw Min Tun said that all those detained were captured along with arms and ammunition.
"The military regime always denies [arresting civilians]. It also denies torching houses and killing civilians in Chin State. They do arrest, torture and kill civilians. They do torture civilians into confessing that they are resistance fighters," said a volunteer helping internally-displaced people in Kayah State.
In June and July, regime soldiers reportedly detained 20 civilians, including a 13-year-old boy, and used them as human shields at the frontline for over 20 days.

You may also like these stories:
Former UN Under-Secretary-General Tipped as Next Special Envoy to Myanmar
Myanmar Junta's Internet Blackout Violates Residents' Rights
Myanmar Regime Forces Kill Family of Four in Mandalay Region