Hundreds of residents of at least 10 villages in Sagaing Region were forced to flee their homes after junta forces raided their villages over two days, according to local villagers.
Regime forces raided Nyaunghla and Wegyi villages in Tabayin Township, Sagaing Region on Sunday and arrested a number of residents. They ransacked shops selling phones and groceries and set fire to over 20 motorbikes belonging to supporters of the National League for Democracy (NLD), said locals.
"They vandalized all the houses of the core NLD supporters. We are still hiding in nearby villages and dare not return for fear that they might come back any time," a Nyaunghla resident told The Irrawaddy on Monday.
However, some villagers have been unable to flee far because the nearby Mu River is swollen from heavy rain and can't be crossed.
"The Mu River is swollen. Previously, we crossed the river and ran to the opposite bank. But we can't cross the river now. There is no forest here and there are only paddy fields [to hide in]," said one resident.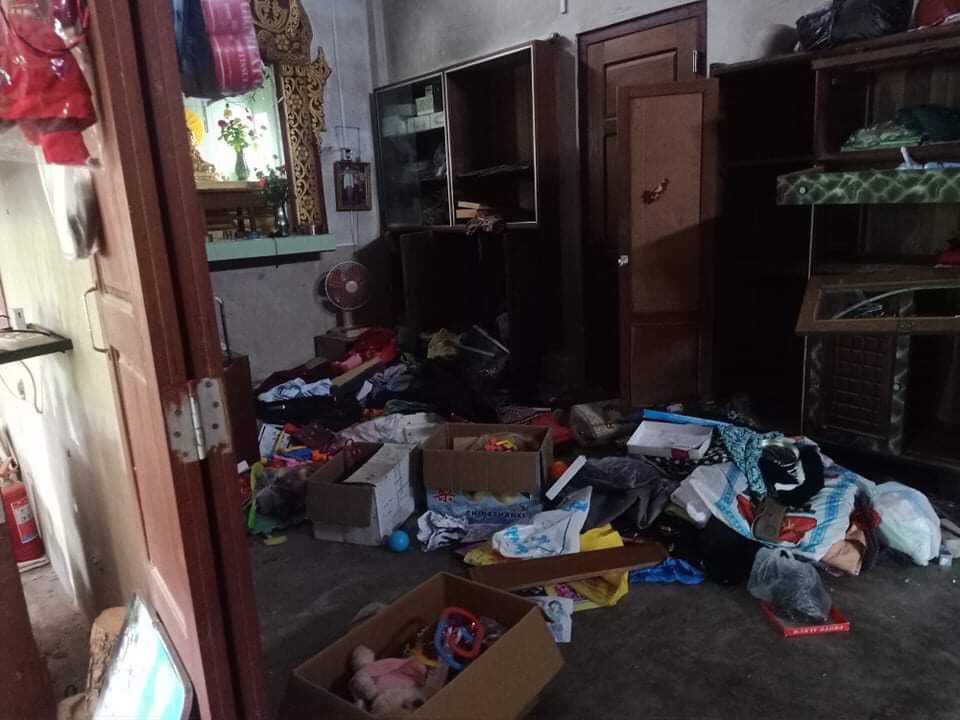 Military regime forces also raided Namyar and Marakan villages on Monday, setting a gas station on fire in Marakan, said residents.
The troops reportedly fired heavy weapons and guns as they raided the villages and shot a motorbike rider in Nyaunghla village on Sunday. It remains unclear if the rider was badly injured.
"Any village they went to, they fired shots in the air and fired heavy weapons as a way of threatening us. There are around 160 junta personnel raiding one village after another," said a resident.
"Most of them are in civilian clothes and are apparently not soldiers. I don't know who they are, but it seems that they have never used guns before. They were asking each other if their guns work. And some are rude," he added.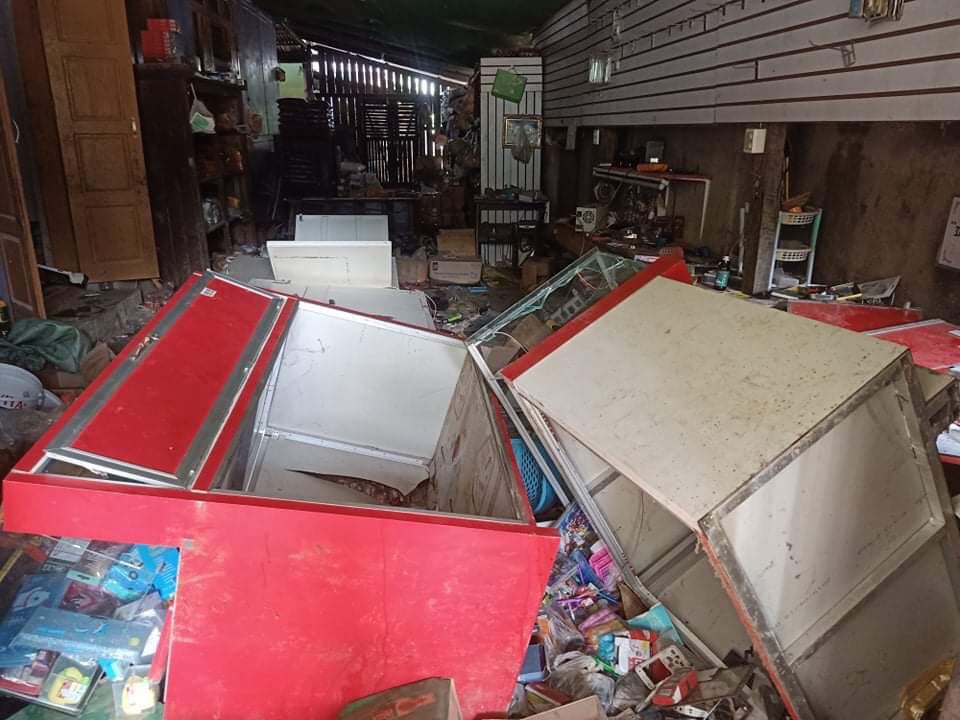 Two villagers from Marakan, one from Nyaunghla, three from Wegyi, seven from Moekhatwin, and five from Pyankya, including an NLD organizer and his three family members, were arrested, said residents.
The raids followed attacks on Saturday by civilian resistance fighters using mines to disable junta vehicles near Saipyin and Kyi villages.
Clashes broke out in June between junta troops and the Tabayin People's Defense Force. Thousands of residents of at least 20 villages were subsequently forced to flee their homes.
In July, dozens of civilians including several children were killed when junta forces raided villages in Tabayin Township. Thousands of villagers were again forced to flee their homes, with residents claiming that regime soldiers shot fleeing civilians as if they were enemy fighters.

You may also like these stories:
Myanmar Prison Probes Over 30 Political Detainees For Loud Protest
What Will the ASEAN Envoy Be Allowed to Achieve in Myanmar?
Myanmar Military and Ethnic Armed Groups Clash Close to Border With China