The French Embassy in Myanmar has condemned the junta's destruction of public murals on Yangon's Myaynigone flyover that were the result of an artistic collaboration between the embassy and the democratically elected civilian government that the junta overthrew in last year's coup.
The embassy said in a statement released on Friday, a day after the destruction attracted widespread public condemnation, that it "was astounded to learn that the paintings elaborated in 2016 were deliberately removed by the administrative services of the 1st February 2021 military coup government."
The junta on Wednesday whitewashed the popular artworks, which were painted in late 2016 as part of a flyover art project organized by France and the Yangon regional government. The project transformed the concrete structure into a public space with plants, street art and a playground. After opening to the public, it quickly became a popular, cool meeting point, hosting sports and cultural activities.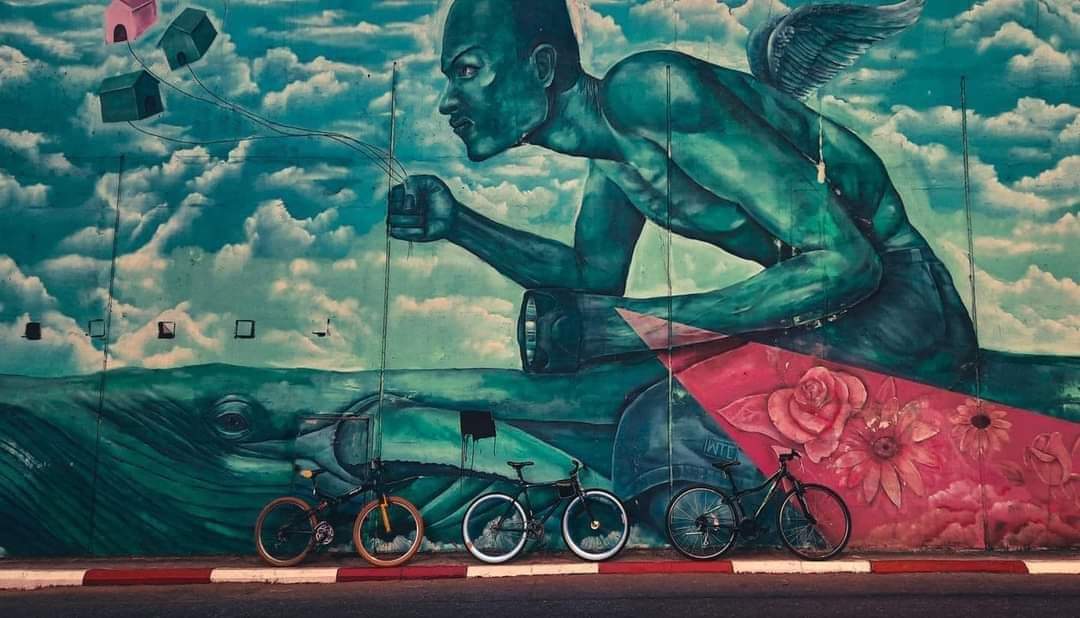 "The French Embassy condemns the orchestrated disappearance of a work of art offered to the city and its inhabitants, result of an artistic cooperation supported by the French Embassy, the legitimate governmental authorities and the city of Yangon," the embassy said in the statement.
Artist and former political prisoner Htein Lin told The Irrawaddy on Thursday that removing public art was reminiscent of the Khmer Rouge in Cambodia and the Taliban in Afghanistan.
"I feel terrible to see art created for the public in a community space removed," he said. He added that he was concerned about artistic freedom and future artworks, which are now seriously threatened with public murals not being spared by the junta and being erased.
Reacting to the destruction of the mural, a young model posted on Facebook, "Real art can no longer survive in this country."
In its statement, the French Embassy called for the full respect of freedom of expression and artistic expression, and the preservation of artworks and the country's heritage.
You may also like these stories:
Myanmar Junta Troops Kill Villagers; Hold Schoolkids Hostage
Myanmar Democracy Activists Hold Rallies in Support of Ukraine
Ukraine Vows 'No Capitulation' at Talks; Putin Orders Nuclear Alert