NAYPYITAW — Two events involving the Myanmar military were held recently in Naypyitaw: the unveiling of new statues at the Memorial for Fallen Heroes on Tuesday, and Armed Forces Day on Wednesday.
As usual, most former military officers were present on both occasions. But ex-generals U Shwe Mann and U Khin Nyunt were conspicuously absent.
On Tuesday, a flock of former senior military officials, mostly from the previous administration, including former General and ex-President U Thein Sein, gathered at a statue unveiling ceremony in Naypyitaw. All were in their military uniforms, some for the first time in nine years.
The ceremony was held to honor the six people who hold the prestigious military title of "Aung San Thuriya" and was joined by the current military chief, Senior General Min Aung Hlaing, and other serving officials.
All of them attended at the invitation of the military, said a spokesman for the military-backed Union Solidarity and Development Party (USDP).
U Shwe Mann, who was considered the third-most-powerful man in the military regime that ruled the country from 1998 to 2010, was not among them.
"He was not invited for political reasons. Those who have a desire for, and work for, a democratic transition are labelled traitors and turncoats [by the military]. So he was not invited," an ex-general close to U Shwe Mann told The Irrawaddy.
U Shwe Mann was purged from the USDP's top position in August 2015 during a power struggle with U Thein Sein. USDP supporters branded him a turncoat due to political maneuverings that led him to ally with Daw Aung San Suu Kyi, leader of the rival National League for Democracy (NLD), ahead of the 2015 general election.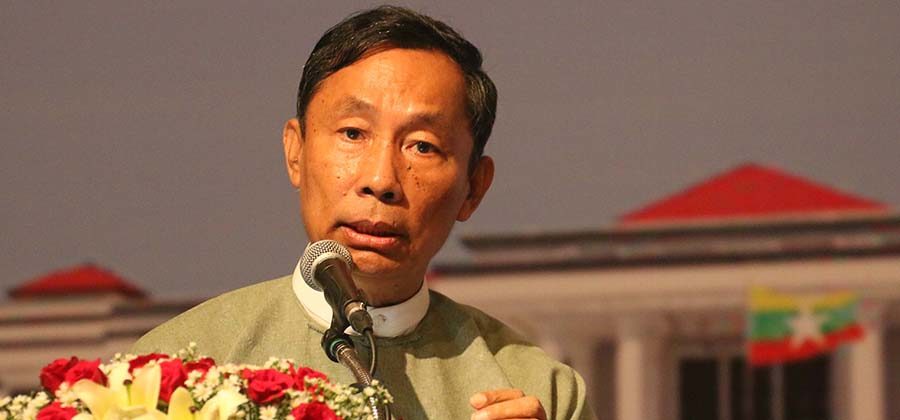 Though he lost his race to an NLD candidate that year, Daw Aung San Suu Kyi appointed U Shwe Mann to head Parliament's Legal Affairs and Special Cases Assessment Commission in 2016.
According to military tradition, all former military officers — except those who were expelled or punished for criminal activity — should be invited to military-related event, the ex-general said.
"We were also labelled that way. We joined the commission for the sake of Parliament and the country," said the ex-general, who was on the now-defunct assessment commission with U Shwe Mann.
"They labelled us for working under the NLD. In fact we are not members of the NLD or the NLD government," he added.
Brigadier General Zaw Min Tun, of the military's True News Information Unit, said the military chose its guest list in line with its policies but declined to explain what they were.
According to sources close to U Shwe Mann, some generals who were forced to retire in 1997 as well as those who served as regional chief ministers under U Thein Sein's administration and were asked by the new government to return missing development funds were present at Tuesday's event.
Ex-General U Khin Nyunt was not invited, as per policy, according to sources close to the military.
U Khin Nyunt, a former head of the military's powerful intelligence unit and Prime Minister of the military regime, was purged in a power struggle with military strongman U Than Shwe. In July 2005, he was sentenced to 44 years of house arrest for alleged corruption.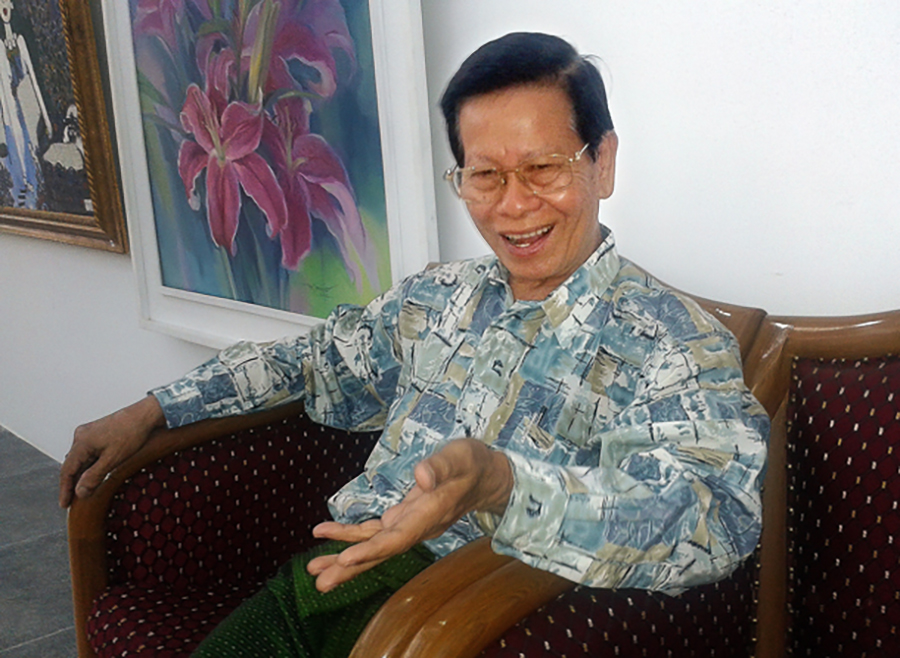 Two top leaders, Than Shwe and former Vice-Senior General Maung Aung, have not appeared in public for a long time, while U Maung Aye is reportedly in poor health.
Political analyst U Yan Myo Thein would prefer that all civilian, ethnic and military leaders attend Armed Forces Day in the hope that they might hold informal talks and come to better understand each other.
If that were to happen, he said, "the event would be more important politically."
Many more formal and informal meetings with all stakeholders focusing on national reconciliation and trust should be held, he added.
Senior General Min Aung Hlaing could not attend this year's Armed Forces Day because he twisted his ankle the day before. Deputy Commander-in-Chief Vice Senior General Soe Win attended on his behalf.
There are three parts to Armed Forces Day: a military parade in the morning, paying respects to senior military officers in the afternoon, and a dinner. U Shwe Mann was not invited to any of them.
One of the events on the agenda of Armed Forces Day is saluting the army chief.
"All the attendees have to stand up and salute the military chief. So those who are higher in rank according to protocol would not attend even if they were invitation," said an ex-military officer who asked to remain anonymous.
According to that protocol, the president, state counselor, vice-presidents and the speakers of the two houses of Parliament are all higher in rank than the army chief.
In February, before his commission was terminated, U Shwe Mann formed a new political party called the Union Betterment Party.
Translated from Burmese by Thet Ko Ko.