The death toll from a mass drowning during a pagoda festival in Mon State's Thanbyuzayat Township on Sunday has risen to 20 with the discovery of five more pilgrims' bodies on Monday.
The bodies of four women and a man were recovered on Monday, according to rescue workers. Junta media said a Buddhist monk, three men and 16 women were among the victims discovered so far.
Around 10 pilgrims are still missing as the search-and-rescue operation continues along the coast.
The accident happened as tens of thousands of pilgrims were crossing a flooded causeway to reach the Kyeik Hne Pagoda, which lies around 3 km off the coast in Thanbyuzayat Township, during the two-day pagoda festival.
A spit leading to the pagoda appears around the time of the annual festival, which usually attracts thousands of pilgrims from Mon State.
The pilgrims drowned after being swept away by a tidal wave while crossing the flooded causeway on Sunday.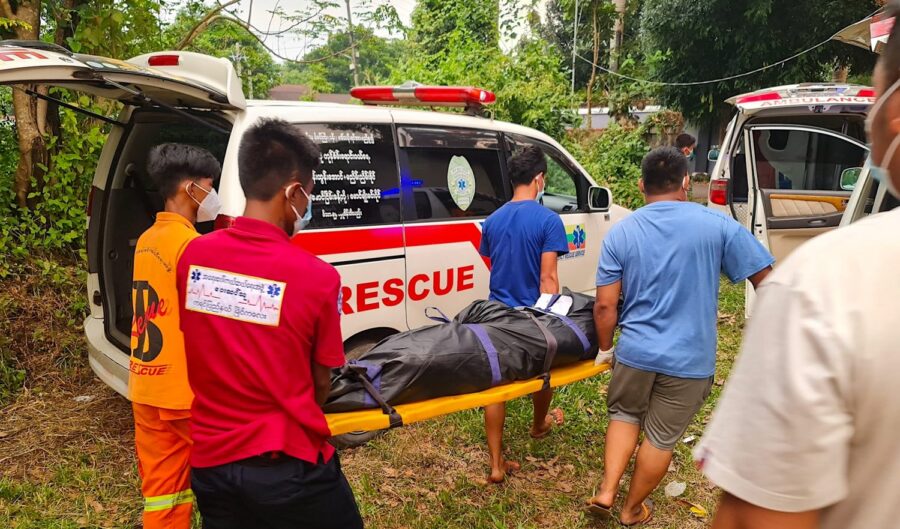 "The incident happened not long after we saw the tide rising. People pushed and shoved as the tide rose. A moment later, we were completely under the water when a tidal wave hit us," said a female pilgrim who survived the tragedy. Her 15-year-old daughter is still missing.
A video file posted to social media shows about 30 people swept away by the wave jostling to get into a nearby boat.
"Some were injured and we had difficulty rescuing them, but they survived," a rescue worker said.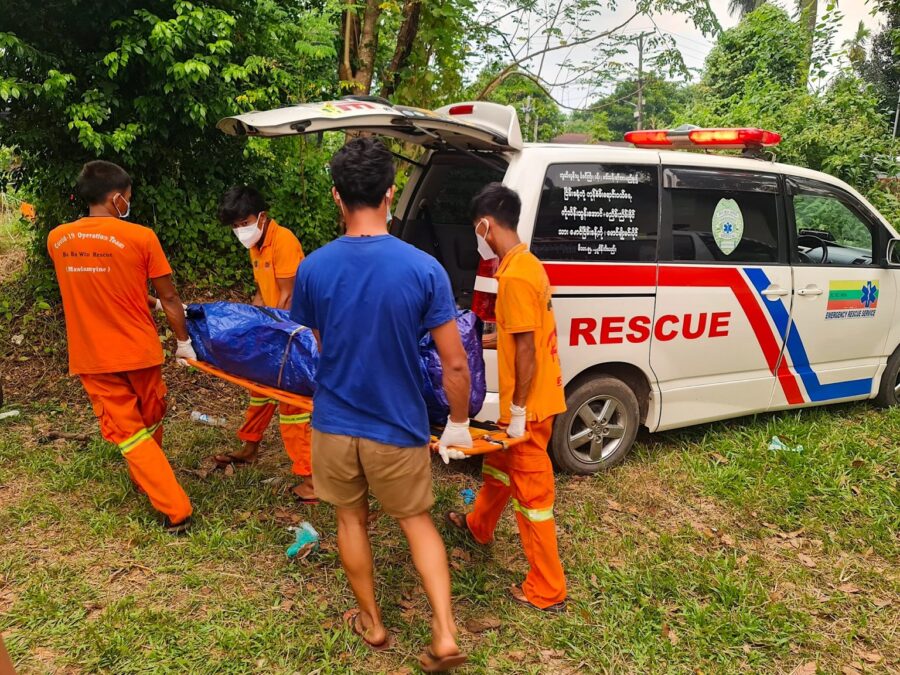 The civilian National Unity Government expressed its condolences to those affected by the tragedy, requesting that locals take care of the grieving families, and offering prayers that the missing would be found safely.
Charities from in and around Thanbyuzayat have joined the search-and-rescue operations, and the junta-run broadcaster Myawaddy TV showed junta soldiers and police joining the effort.
When asked about the junta's rescue efforts, a local charity worker refused to answer for fear of retribution by the junta.

You may also like these stories:
Myanmar Civilian Govt's Bond Sale Raises Over $6 Million in Under 12 Hours
Chinese-Owned Banana Plantations Fueling Exploitation in Myanmar
Myanmar's Transition From Electoral Politics to Gun Politics