Canada and the Netherlands on Monday urged all state parties to the UN Genocide Convention to support The Gambia in its efforts to bring a genocide case against Myanmar at the International Court of Justice (ICJ) in The Hague, where hearings were set to begin on Tuesday.
The Gambia, a small Muslim country in West Africa, filed the case on behalf of the Organization of Islamic Cooperation at the ICJ, also known as the World Court, last month, accusing Myanmar of genocide against Rohingya Muslims.
More than 700,000 Rohingya fled Myanmar to neighboring Bangladesh in late August 2017 after the government's security forces launched clearance operations in northern Rakhine State in response to a series of attacks by the Arakan Rohingya Salvation Army on police outposts in the area. UN investigators said the operations had "genocidal intent". Both the Myanmar government and military have denied the accusations.
In a joint statement, Canada and the Netherlands said, "They [the Rohingyas] sought refuge from targeted violence, mass murder and sexual and gender-based violence carried out by the Myanmar security forces, the very people who should have protected them."
Myanmar State Counselor Daw Aung San Suu Kyi is leading a legal team contesting the genocide lawsuit at the ICJ in The Hague. The team is scheduled to appear before the court from Dec. 10-12 for a series of public hearings.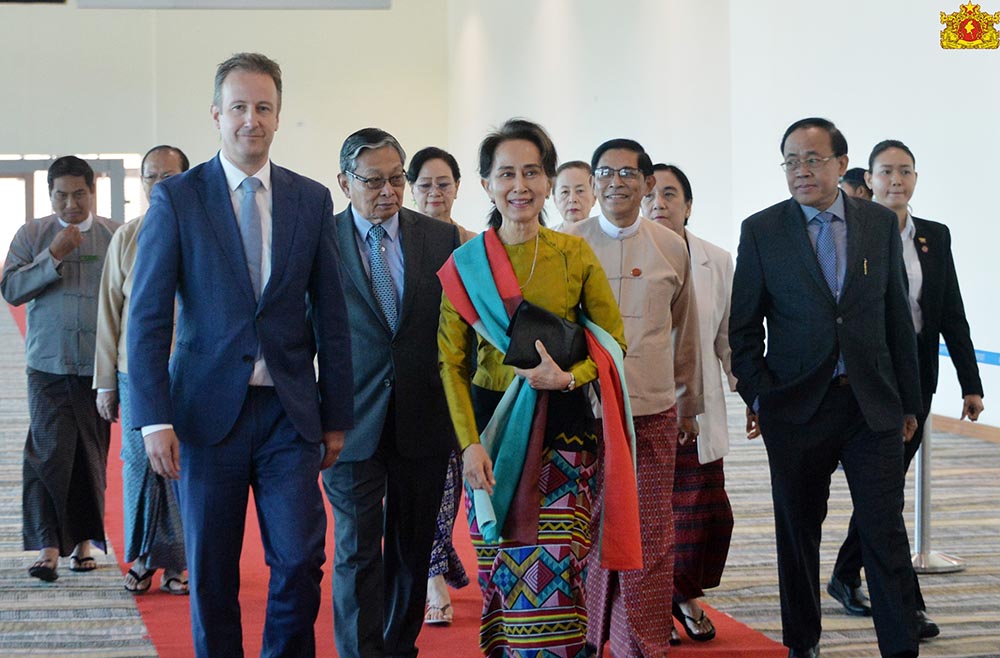 The hearings will consider an application for "provisional measures" against Myanmar made by The Gambia. If granted, the measures could impose immediately binding obligations on Myanmar.
According to the Global Justice Center, the Myanmar case is the third genocide case heard by the World Court since World War II.
Canada and the Netherlands said that in order to uphold international accountability and prevent impunity, they "consider it their obligation to support The Gambia before the ICJ, as it concerns all of humanity."
According to the joint diplomatic statement, the two nations will "jointly explore all options to support and assist The Gambia in these efforts."
"For decades, the Rohingya have suffered systemic discrimination and exclusion, marred by waves of abhorrent violence. These facts have been corroborated by several investigations, including those conducted by the UN Independent Fact Finding Mission for Myanmar and human rights organizations. They include crimes that constitute acts described in Article II of the Genocide Convention," the statement added, referring to the UN Convention on the Prevention and Punishment of the Crime of Genocide.
Thousands of people have attended rallies across Myanmar in recent days to show support for Daw Aung San Suu Kyi's efforts to lead the legal team contesting the accusations at the ICJ.
You may also like these stories:
A Black Swan for Nobel Peace Laureate Daw Aung San Suu Kyi
Clashes Over Charter Change Grow Fiercer Than Ever in Myanmar Parliament
Rallies Draw Thousands Nationwide in Support of State Counselor's Defense of Myanmar at ICJ
Myanmar State Counselor Arrives in Netherlands to Lead Rohingya Genocide Defense