Former United Nations (UN) chief Ban Ki-moon ended up worshipping a Buddha statue built by junta chief Min Aung Hlaing when the South Korean visited Naypyitaw to meet the coup leader this week.
Ban arrived in the Myanmar capital Naypyitaw on Sunday at the invitation of the military junta as its campaign of terror against its own people intensifies across the country.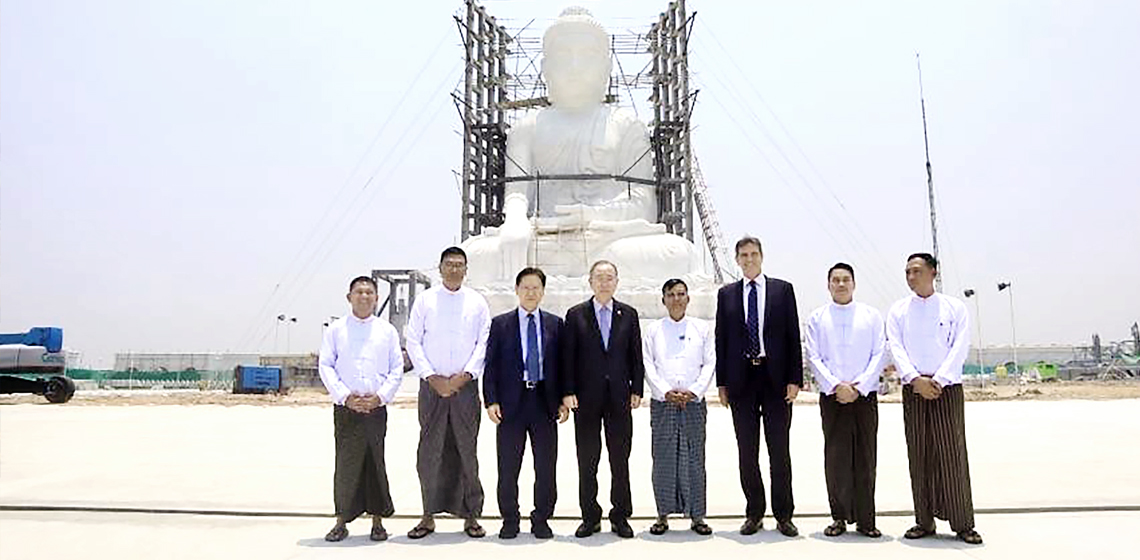 The former UN secretary general's latest visit reminded Myanmar people of a similar visit he made in 2008 when he flew in to Myanmar to meet the leaders of the then military regime, following the deadly Cyclone Nargis.
During the visit, before his meeting with the then dictator Than Shwe, Ban was taken by junta officials to a jade Buddha image at Shwedagon Pagoda, the most sacred place of worship for Buddhists in the country. The face of the jade Buddha image was sculpted to resemble the former military dictator.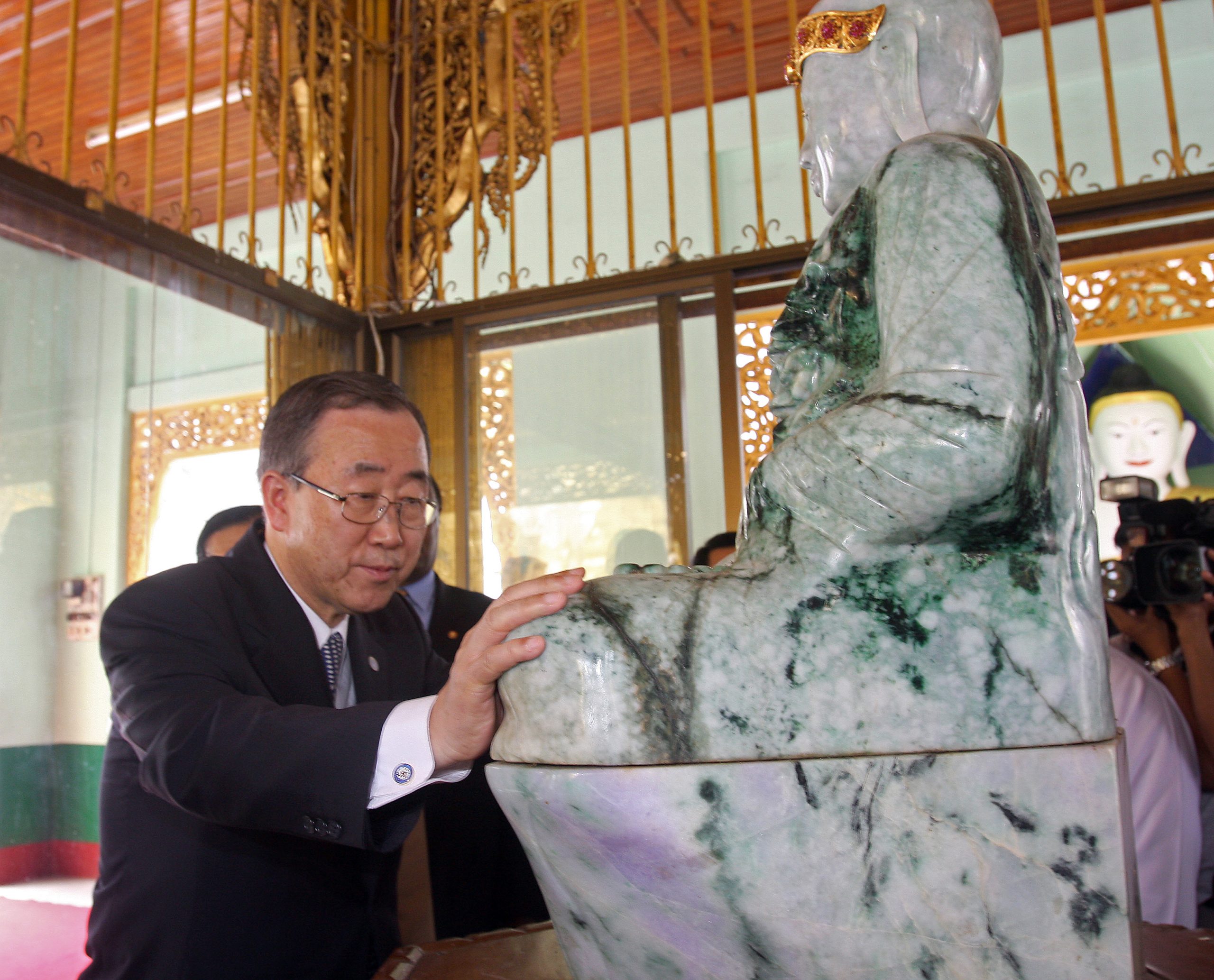 But Ban is not the only diplomat to have been forced to bow before the Buddha image with Than Shwe's face. The former military regime did the same to former UN special envoy to Myanmar Ibrahim Gambari. Chinese President Xi Jinping was also taken to visit the jade Buddha image when he visited the country as vice president in 2009.
Min Aung Hlaing has copied his predecessor, having his officers take Ban on Monday to a giant marble Buddha statue he has built that is touted as the world's biggest sitting Buddha.
During his one-day visit, Ban also had separate talks with the junta's deputy prime minister and defense minister, Mya Tun Oo, and its foreign minister, U Than Swe. Junta media provided no details of the meeting, except that the two sides "frankly exchanged views on [the] latest developments in Myanmar."
Ban also had a separate meeting with former president U Thein Sein, who led a quasi-civilian government from 2011-2016. Details of their discussions are unknown.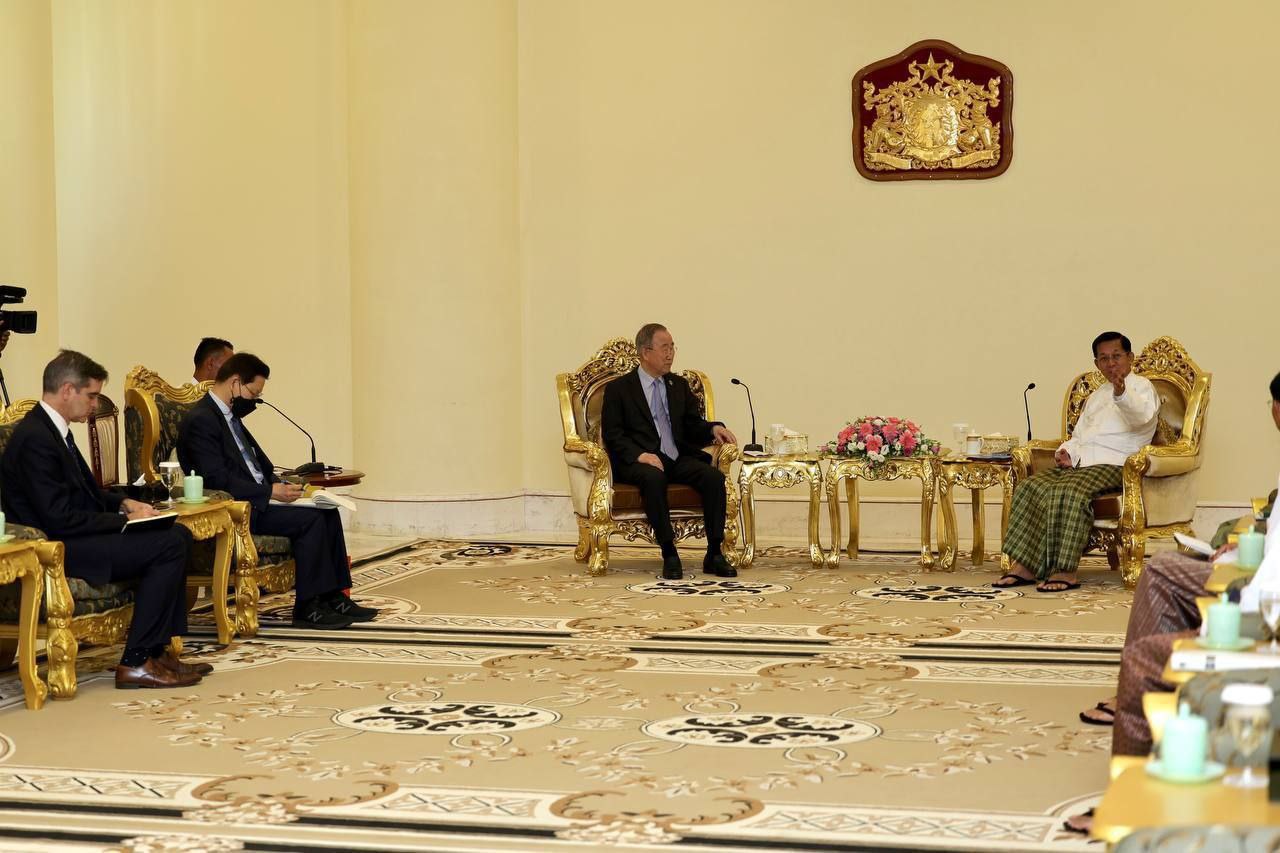 He did not meet the country's jailed former leader, Daw Aung San Suu Kyi.
The South Korean Embassy, according to the AP, denied South Korea's involvement in Ban's visit to Naypyitaw, and said the trip was entirely arranged by The Elders. Ban is the deputy chair of The Elders, a group of former world leaders founded by Nelson Mandela which works to promote peace and defuse conflicts.
On Tuesday, in a statement released by The Elders, Ban said the goal of his visit was to urge the regime to implement an immediate cessation of violence, and start constructive dialogue among all parties concerned, urging the junta to take the first steps.