At least 60 junta soldiers have been killed in clashes with local resistance forces in Chin State's Hakha Township since late July, the Chin National Front (CNF) reported.
Most junta soldiers were killed in ambushes and mine attacks, according to local resistance forces.
"It is not that a large number of junta troops were killed in a single clash. But two or three of them were killed daily in ambushes and mine attacks," said the information officer of the Chinland Defense Force-Hakha (CDF-Hakha).
Around 80 junta troops from Hakha marched to Thantlang on July 30 with the stated purpose of rehabilitating the hilltop town. Nestled in the mountains of Chin State, Thantlang had around 2,700 houses before the coup in February 2021. But after repeated blazes set by regime forces since October last year, more than 1,000 of those houses have been burnt down.
Local Chin resistance forces including the Chin National Army, CDF-Zophei, CDF-Hakha, CDF-Thantlang, CDF-Lautu, CDF-Mara and Chinland Joint Defense Committee ambushed the junta troops heading to Thantlang, near the Thimit River on the Hakha-Thantlang road, which marks the boundary between Hakha and Thantlang townships.
An officer from CDF-Hakha said: "Their main intention is to repair the bridge over the Thimit River. But we have deployed our forces around there, so clashes happen once they come. Both sides use heavy guns in the fighting. We also carried out sneak attacks on their temporary camp."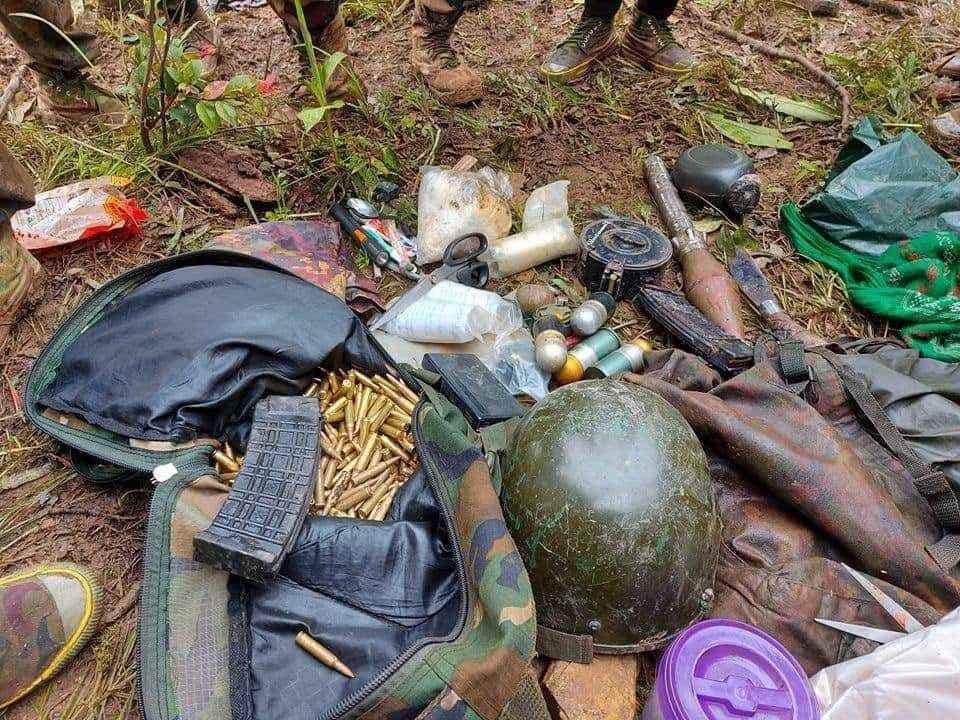 In July, resistance forces blew up the bridge across the Thimit River to prevent the regime from sending troops and weapons. Junta troops have not been able to repair the bridge due to guerilla attacks by resistance forces.
On the Chin resistance forces' side, a fighter died and five others were injured, a CDF-Hakha information officer said.