A powerful local ethnic armed group that has been trying to establish greater autonomy in Myanmar's western Rakhine State announced a two-week lockdown across the state to prevent "the spread of COVID-19 in the area."
In a statement released on Tuesday, the Arakan Army (AA) urged people in the state's 17 townships "to stay in their homes" from July 20 to Aug. 4. Punitive action will be taken against those who fail to follow the instruction, said the statement.
COVID-19 cases are spiking across Rakhine State, with over 15,000 infections and 54 deaths between May 25 and July 19, according to the Rakhine State Administrative Council (RSAC) of the military regime.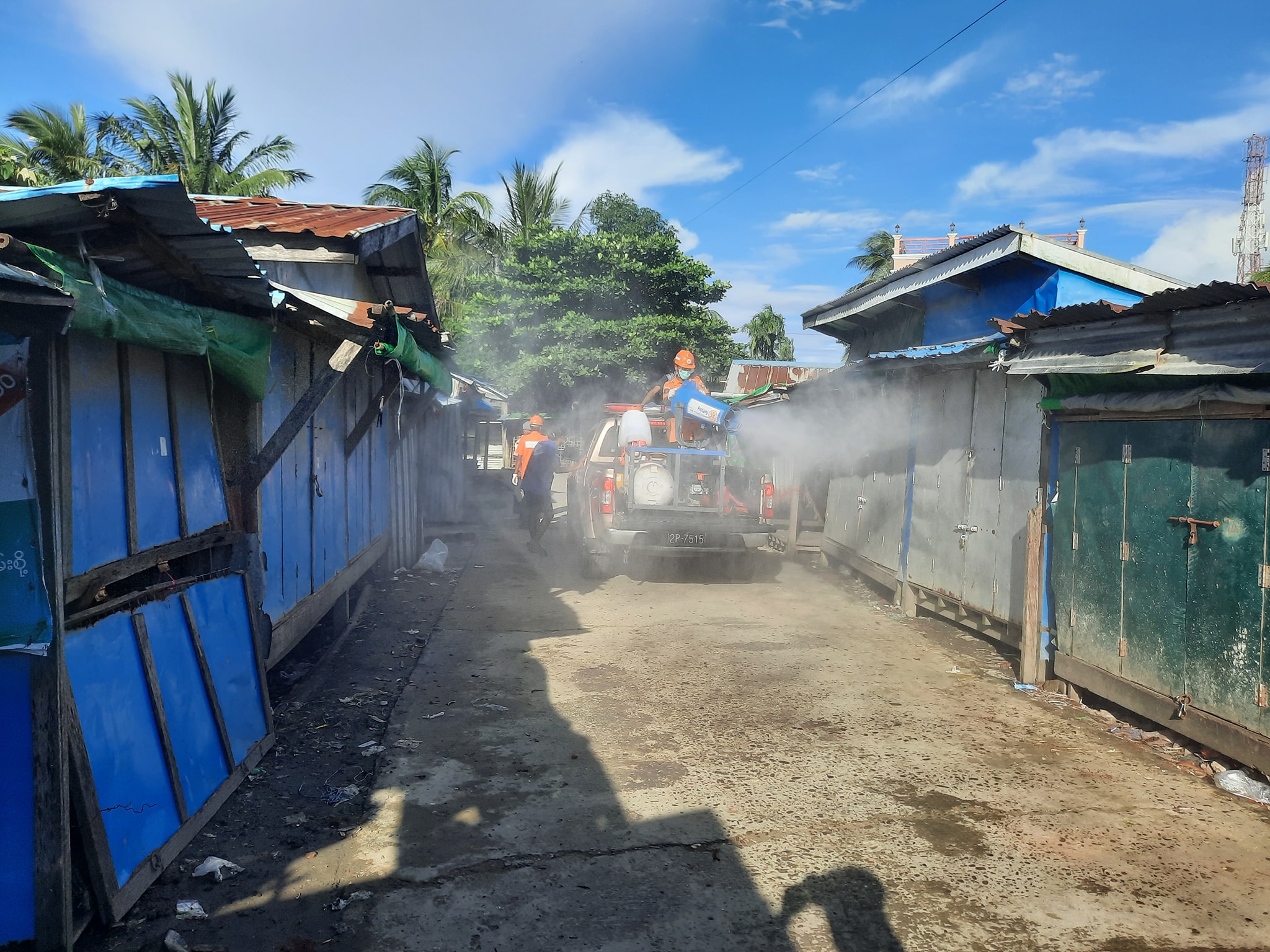 Taungup Township has seen the highest COVID-19 fatalities with 18, followed by the state capital Sittwe with 11. Other fatalities included eight in Thandwe, six in Maungdaw, five in Kyaukphyu and one each in Pauktaw, Kyauktaw, Rathedaung, Mrauk-U, Manaung and Gwa.
Despite the spike in cases and deaths, Myanmar's military regime still hasn't imposed restrictions like stay-at-home orders in Rakhine State, while 86 other townships in nearly a dozen states and regions have been locked down to curb the spread of the coronavirus.
Myanmar has been suffering from a third wave of COVID-19 since June. As of Tuesday, the Southeast Asian country had more than 240,000 positive cases with 5,567 deaths.
Until late last year, the AA, which has been enjoying popular support in Rakhine, fought against the Myanmar Army, inflicting huge casualties on regime troops. Since then, both sides have been observing a de facto ceasefire agreement.
While more than 800 COVID-19 patients are receiving medical treatment at hospitals across Rakhine and complaining about shortages of oxygen, the crucial lifeline for victims in serious COVID-19 cases, the RSAC said there is enough oxygen.
"There is enough oxygen for Rakhine State so far," RSAC spokesman and military-appointed Rakhine State advocate-general U Hla Thein told The Irrawaddy.
Local civil society organizations say actual infections could be higher than the figures released by military authorities because some COVID-19 patients are opting for treatment at home instead of seeking treatment at public hospitals.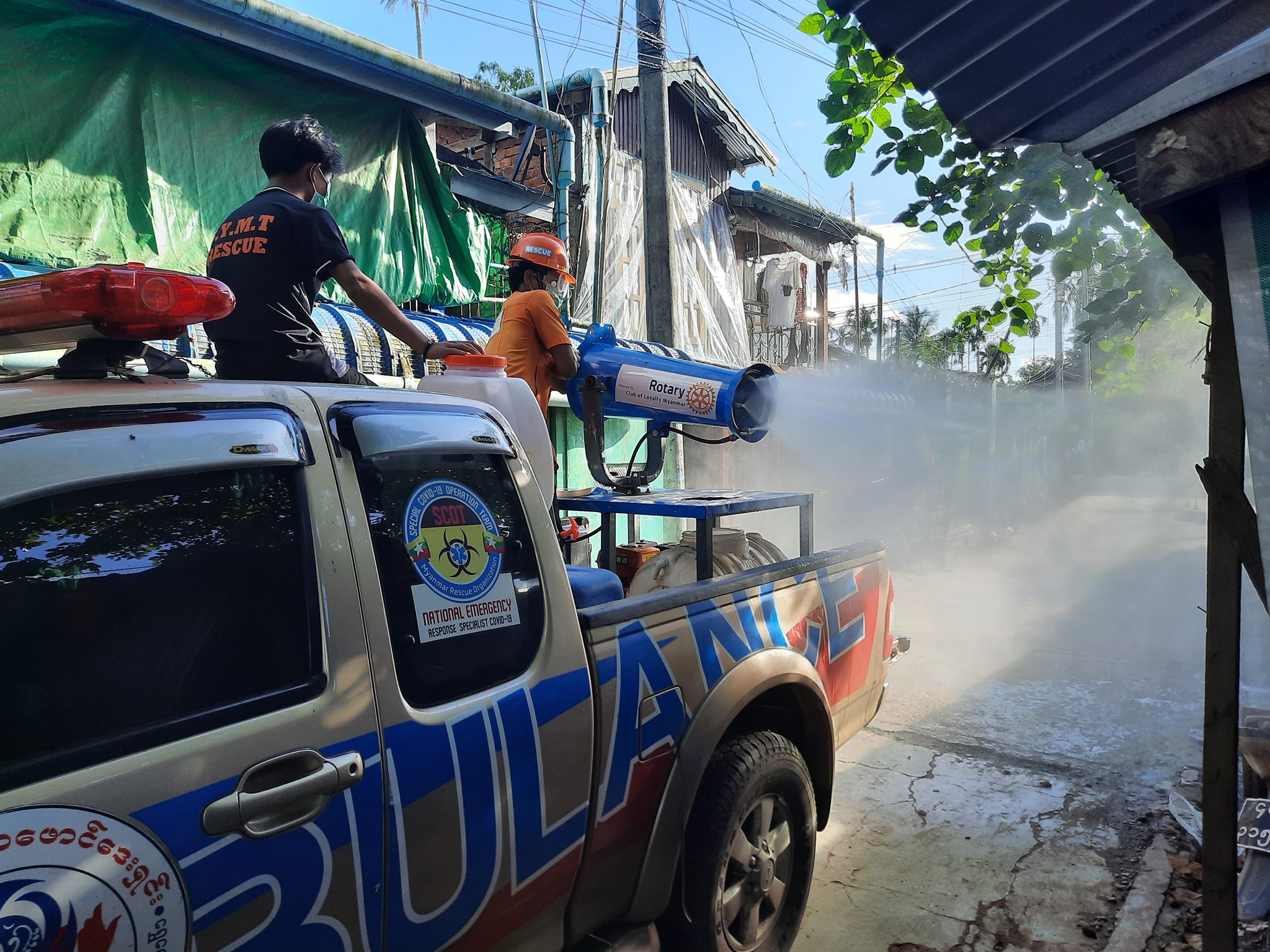 Rakhine Ethnic Congress secretary U Zaw Zaw Tun said: "We heard from the relatives of COVID-19 patients that people are dying because of a lack of oxygen. The administrative council said it has enough oxygen. If so, it should make public its plans. If it guarantees oxygen supplies, it has to make sure patients have oxygen."
More than 360 COVID-19 cases have been reported in Maungdaw Township, which borders Bangladesh. Some 60 patients are receiving treatment at hospitals, and some of them need oxygen support, said Dr. Nu Cathy San, the medical superintendent of Maungdaw Township Hospital.
"We have to administer oxygen for some seriously ill patients at the hospital. For the time being, we are receiving our daily requirement of oxygen. But we don't have reserve oxygen. So, we could be short of oxygen if cases rise," Dr. Nu Cathy San said.
Meanwhile, food prices have soared in Rakhine amid the political upheaval that followed the February coup. The state economy is at risk of failing without proper precautions, said Sittwe resident and businessman U Khin Maung Gyi.
"Given the current situation, the economy could be very bad in the months to come. The government is not taking any precautionary measures and neither are the businessmen," he told The Irrawaddy.
Meanwhile, the number of jobless has significantly increased in Rakhine as many businesses were forced to suspend operations due to COVID-19, and there is a cash shortage as the regime has restricted withdrawals from banks. The prices of medicines have also shot up, causing concerns among the grass-roots.
Colonel Phone Myat from the AA died of COVID-19 on July 17.

You may also like these stories:
A New US Push: Vaccine Diplomacy in the Mekong Region
Myanmar COVID-19 Case Numbers Heavily Underestimated: Medics
NLD Leader U Nyan Win Dies of COVID-19 While Detained by Myanmar Junta