Fifteen more protesters were shot dead and several people were injured Monday during the continuing deadly crackdown by Myanmar's military regime against anti-regime protests across the country.
In the 43 days since the coup, a total of 183 protest-related deaths have been recorded as of Monday evening.
On the bloodiest day since the Feb. 1 coup, the regime's security forces killed  at least 73 anti-regime protesters Sunday. The regime continues to attack protesters in several cities including Mandalay, Myingyan, Hlaing Tharyar, Aunglan, Bago, Gyobingauk, Monywa and Aungban in Shan State.
On Monday afternoon, at least three people were shot dead and several people were wounded during the attacks by police and soldiers against anti-regime protests in Yangon's Hlaing Thar Yar Township where about 37 lost their lives Sunday. The total Sunday death toll nationally was 73.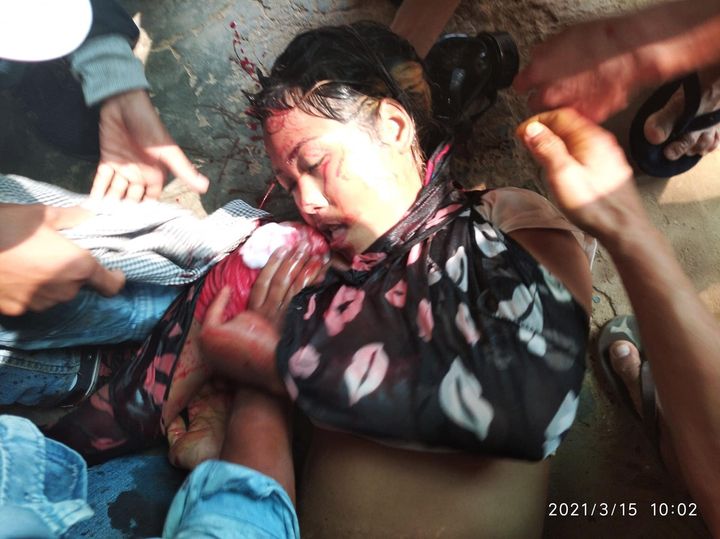 Three protesters, including a female, were shot dead during a police assault on an anti-regime demonstration at Mandalay Region's Myingyan on Monday. Several people were injured.
Meanwhile, another two were shot dead during an anti-regime protest in the country's second biggest city, Mandalay.
Seven more anti-regime protesters were killed by security forces at Magwe Region's Aunglan township, Bago Region's Gyobingauk, Bago, Sagaing Region's Monywa and Mandalay Region's Thabeikkyin on Monday.
Amid the intensified deadly crackdowns, hundreds of thousands of people across Myanmar have taken to the streets daily to protest the military regime.
People across the major cities in Myanmar have also taken to the streets to take part the night-time protests daily from about 7 p.m. to 9 p.m.
You may also like these stories:
China Faces Backlash for Demanding Tougher Action on Myanmar's Protesters
Myanmar Military Detains More Than 2,100 Since Coup
Ousted Myanmar Leader Daw Aung San Suu Kyi's Court Hearing Delayed