YANGON—A grenade was found outside the ruling National League for Democracy's office in Yangon's Thingangyun Township on Wednesday morning, just a day after a bomb scare at NLD lawmakers' living quarters in Naypyitaw.
The explosive, which was spotted outside the building by a cleaner, was later seized by police, according to a statement issued by the NLD's Thingangyun branch.
On Tuesday, Naypyitaw Police Station No. 1 received a phone call warning that a bomb had been placed in the building that serves as the living quarters for most of the NLD lawmakers. The  bomb threat was determined to be a hoax after a police inspection, according to Naypyitaw Deputy Mayor U Ye Min Oo.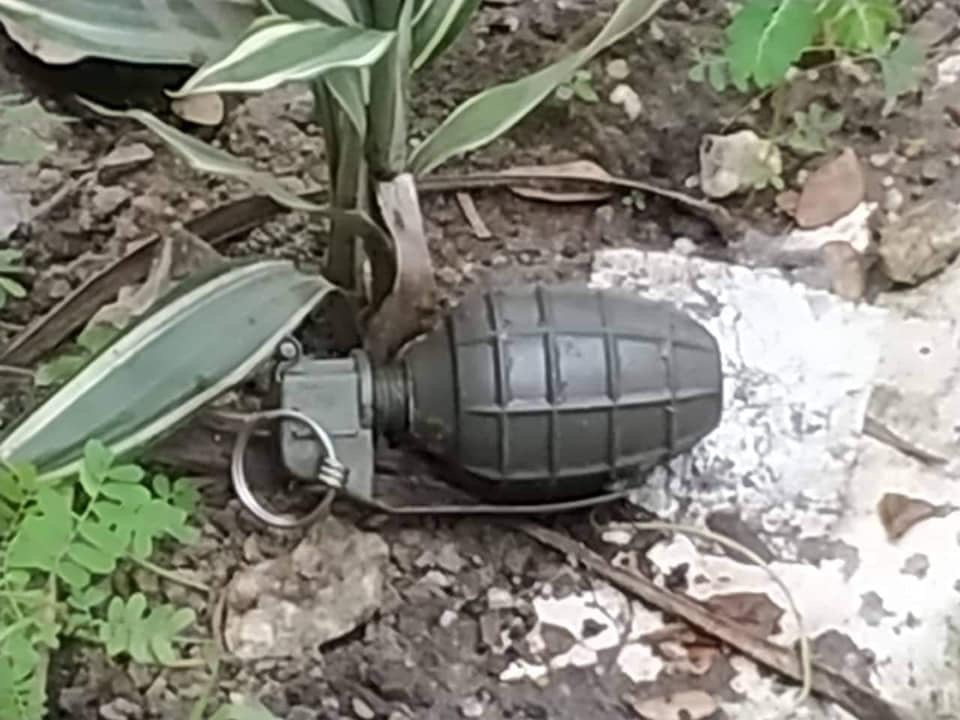 The incidents come as the NLD government gears up to amend the military-drafted 2008 Constitution. The move has been criticized by the military and opposition parties as unconstitutional. The Constitutional Amendment Committee recently submitted nearly 4,000 recommendations and more than 120 lawmakers, including military representatives, are due to debate them in the coming days.
U Nay Phone Latt, an NLD parliamentarian from Thingangyun Township, told The Irrawaddy he suspected the bomb threat and the grenade planting are linked.
"I think someone is doing this with intention. A bomb scare in Naypyitaw is followed by a grenade  in Thingangyun. It seems this goes beyond simply targeting my township," he said.
The lawmaker said there are eight CCTV cameras in the vicinity of the office and authorities are reviewing the footage.