Burma's pro-democracy champion Aung San Suu Kyi won the first ever International Bhagwan Mahivir World Peace Award in India on Monday.
"She was choosen because of her patience, courage, sacrifice and non-violent movements towards democracy," said Sanjay Nahar, the founder and president of the award sponsors, Sarhad, a Pune-based civic organisation working in conflict zones such as Punjab, Jammu, Kashmir and India's northeast.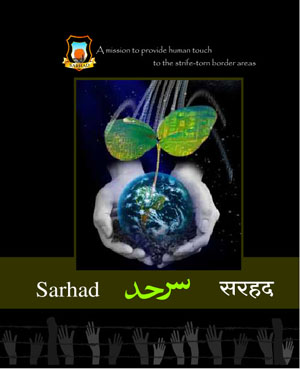 "This award sends a message to the people of Burma that we Indians are always thinking about them and the democracy development of the country," he said.
The award ceremony will take place in July when Suu Kyi will be presented a small cash prize and a citation.
According to Sarhad, Suu Kyi wrote to say that she feels honored to be chosen for the award, and looks forward to a visit to India. However, she noted that now was not the time for her to leave Burma, even for a short trip abroad.
Sarhad said the International Bhagwan Mahivir World Peace Award is an innovation to promote non-violent movements toward freedom, peace, equality, human rights and dignity in South Asian countries, and that the award will be presented annually to a person who has devoted their life to promoting non-violence at an international level, especially who one is working for peace and progress in South Asia.