30th Anniversary of 8888 pro-democracy uprising | Aug. 8
An event to mark the 30th anniversary of the popular pro-democracy uprising in Myanmar.
Aug. 8, Yangon University.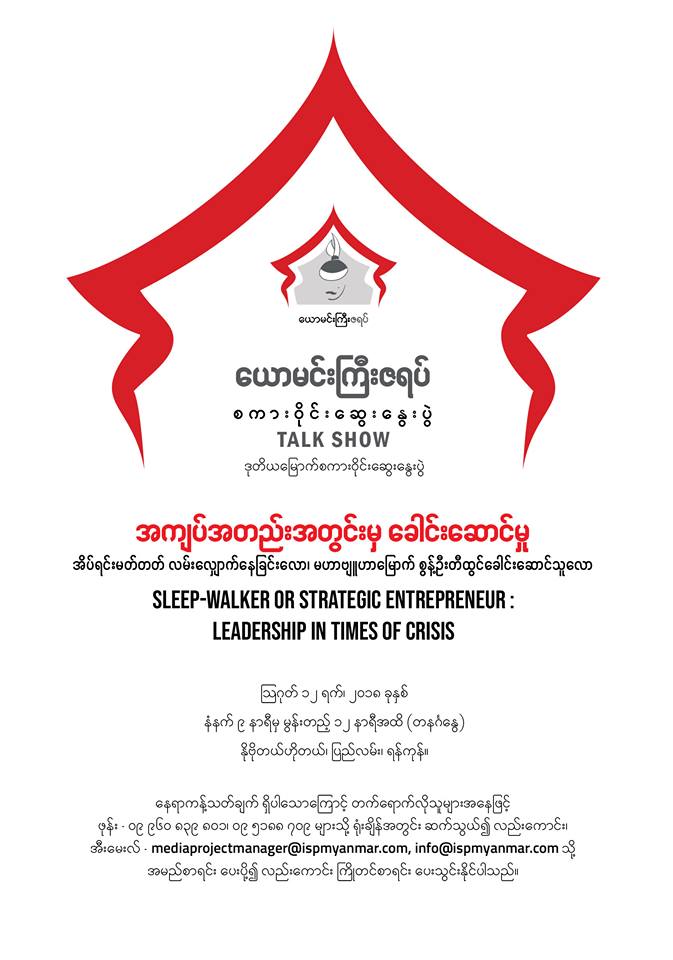 Talk Show: Leadership in Times of Crisis | Aug. 12
The second in a series of talks organized by the Institute for Strategy and Policy.
Aug. 12, 9 am to 12 pm, the Novotel Hotel. Limited seats; register at 09-960839801, 09-5188709 during office hours.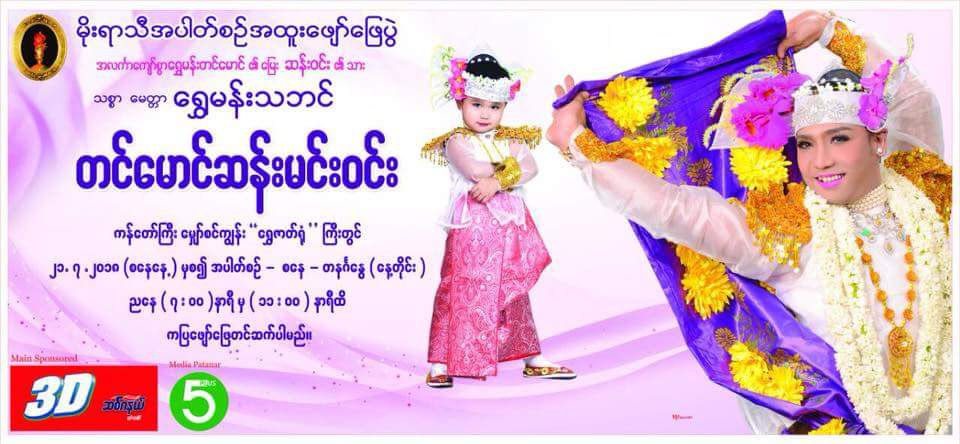 Anyeint | Aug. 11
The Tin Maung Hsan Min Win troupe will perform this traditional Burmese entertainment form mixing dance, music, song, comedy and theatre.
Aug.11, 6 pm, Kandawgyi Hmaw Sin Kyun. Tickets from 5,000 to 10,000 kyats, available at the door.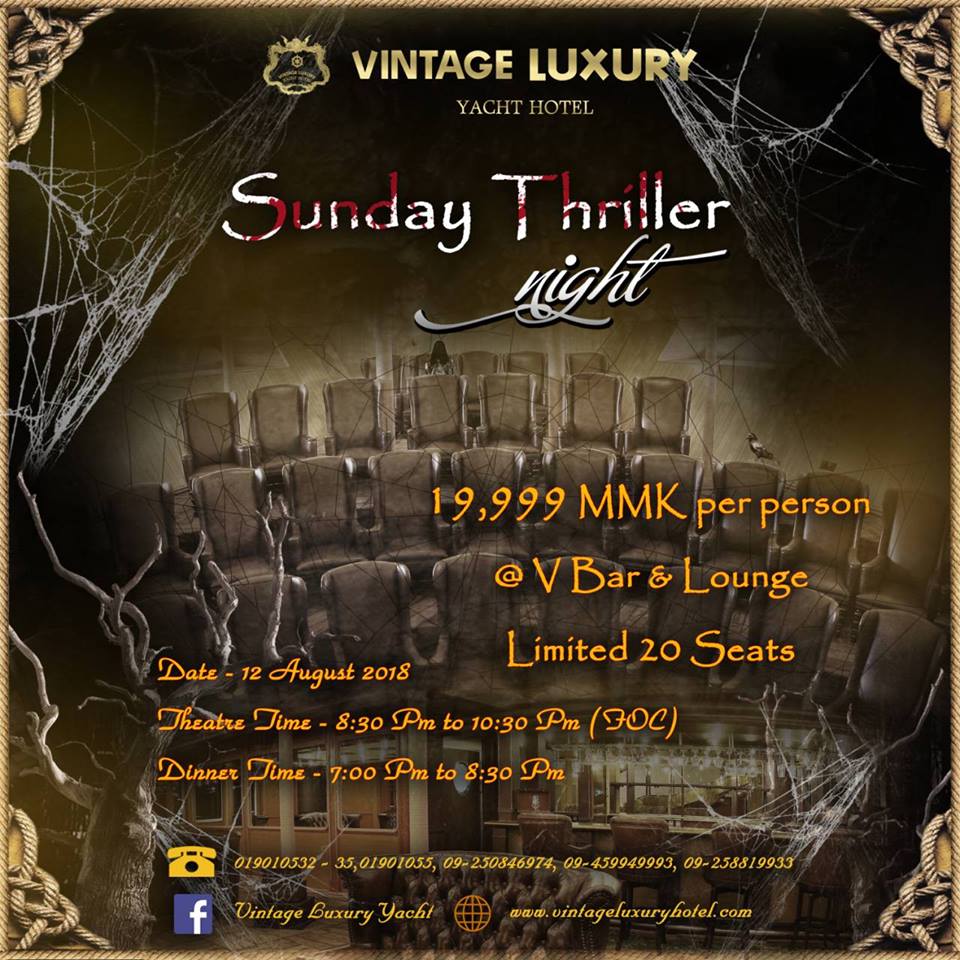 Sunday Thriller Night | Aug. 12
This is for couples and friends who want to make a movie date with a European set dinner.  "A Quiet Place" will be screened.
Aug. 12, 7 pm.  V Bar & Lounge, Vintage Luxury Yacht. Tickets 20,000 kyats.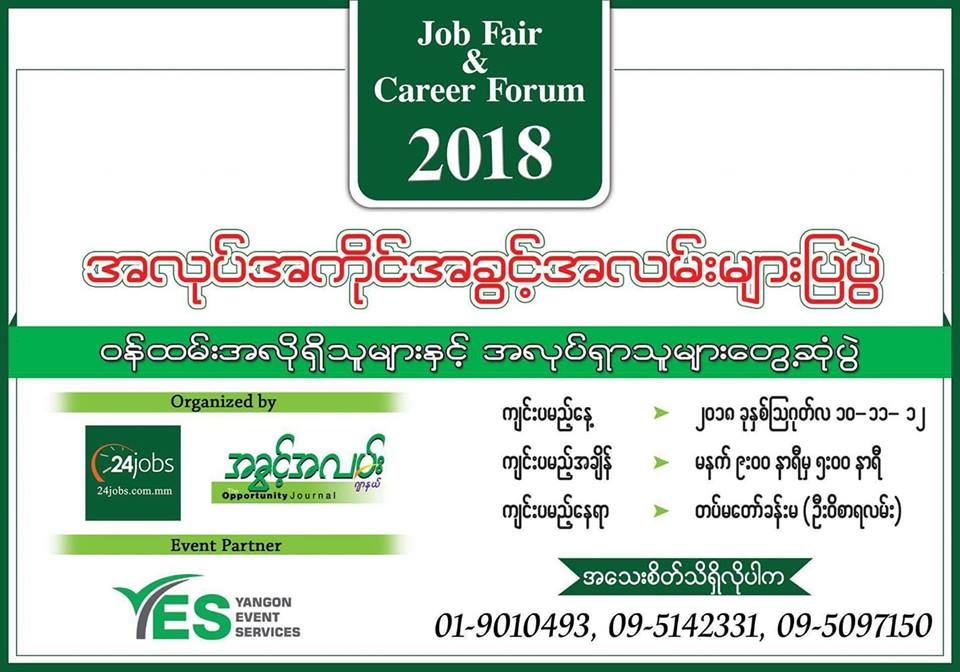 Job Fair & Career Forum | Aug. 10-12
Various positions at local and international firms are open for application.
Aug. 10-12, 9 am to 5 pm. Tatmadaw Hall.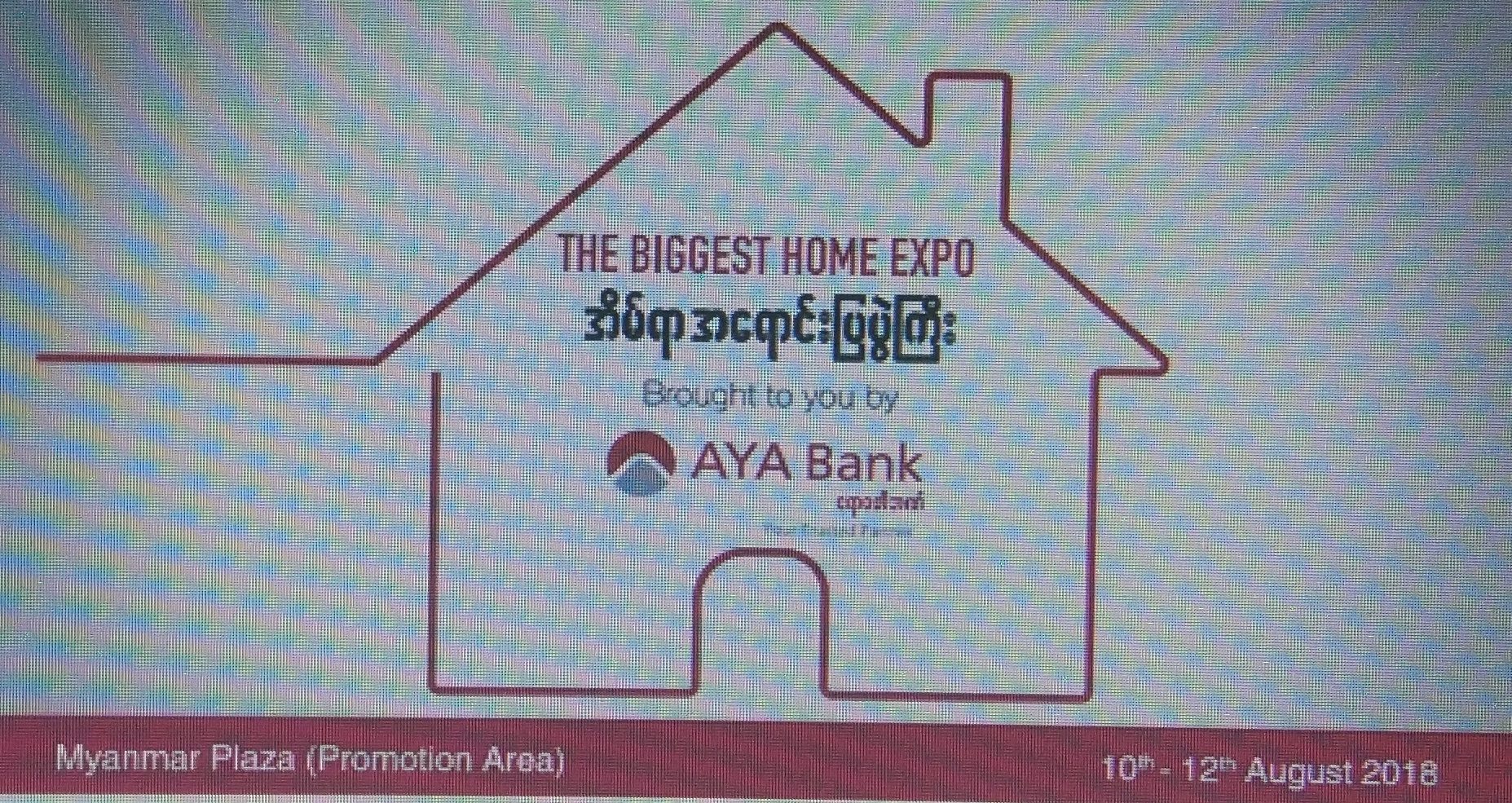 Home Expo | Aug. 10-12
Apartments will be up for grabs, to be paid for in monthly instalments spanning 15 years.
Aug. 10-12, 9 am to 9 pm. Myanma Plaza.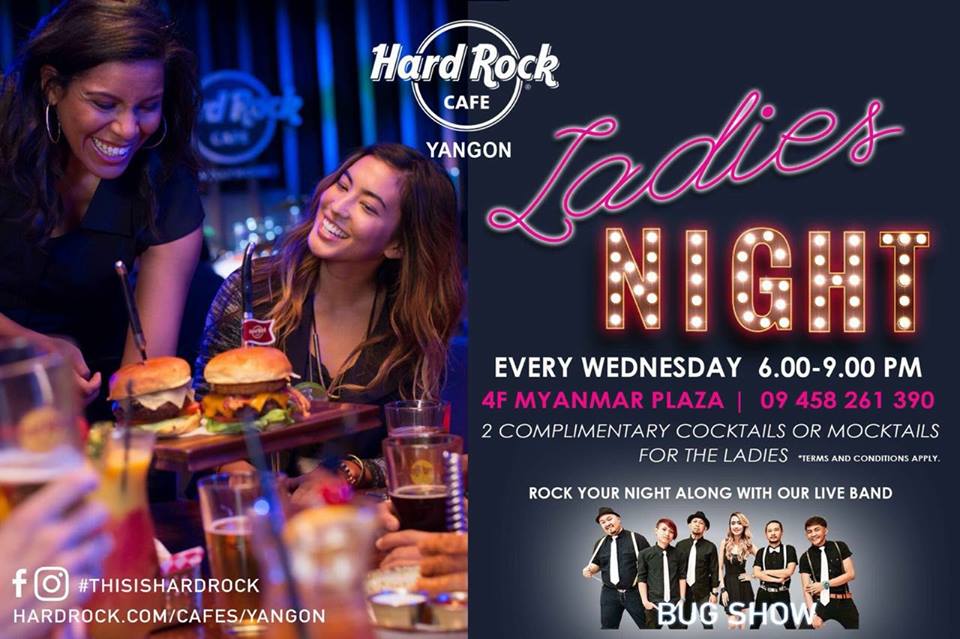 Ladies Night | Aug. 8
Every Wednesday, the Hard Rock Café rocks for ladies.
Aug. 8, 6 pm to 9 pm. Hard Rock Café, Myanma Plaza. Tel: 09-458261390.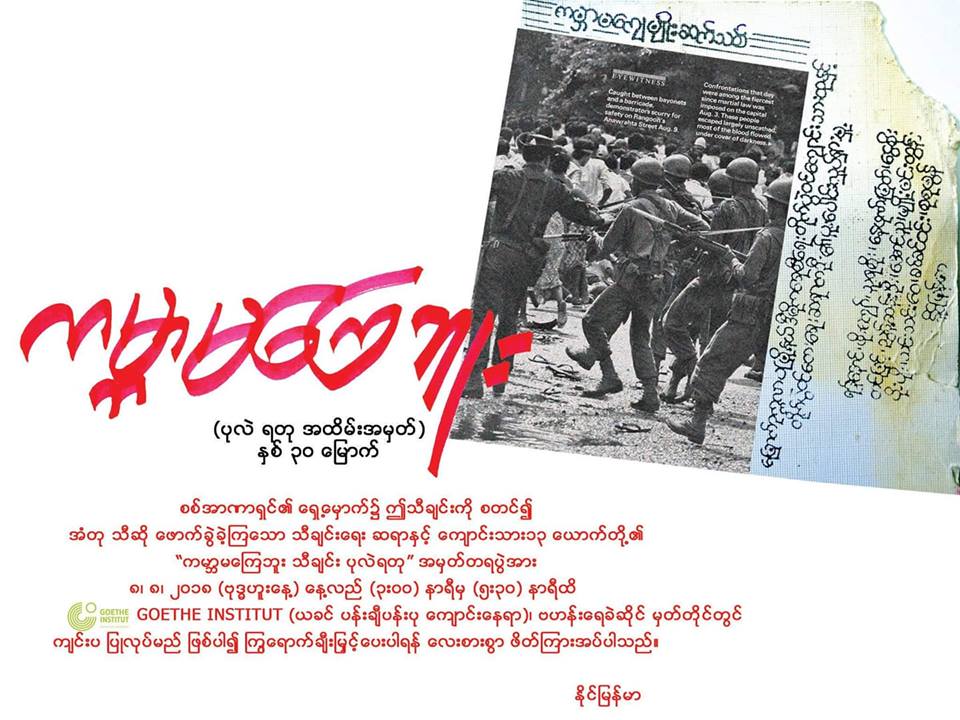 8888 Uprising songs | Aug. 8
Activists will perform songs in commemoration of the pro-democracy uprising in 1988.
Aug. 8, 3.00 pm to 5.30 pm, Goethe Institut, Bahan Tsp.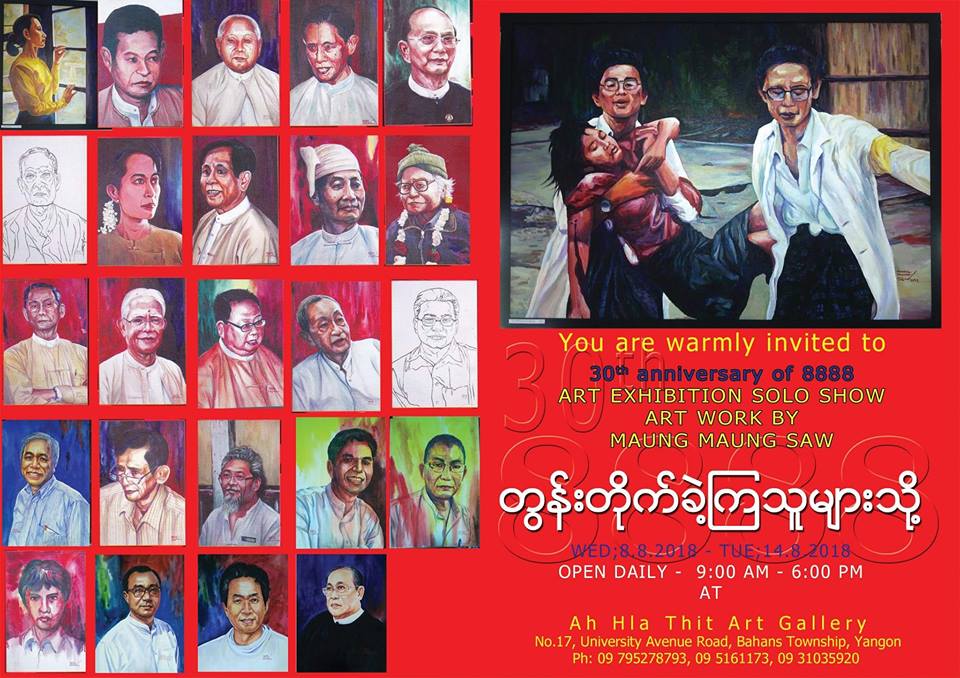 Maung Maung Saw's solo art exhibition | Aug. 8-14
This exhibition marks the 30th anniversary of the 8888 pro-democracy protests.
Aug.8-14, Ahla Thit Art Gallery, No. 17, University Avenue Road, Bahan Tsp.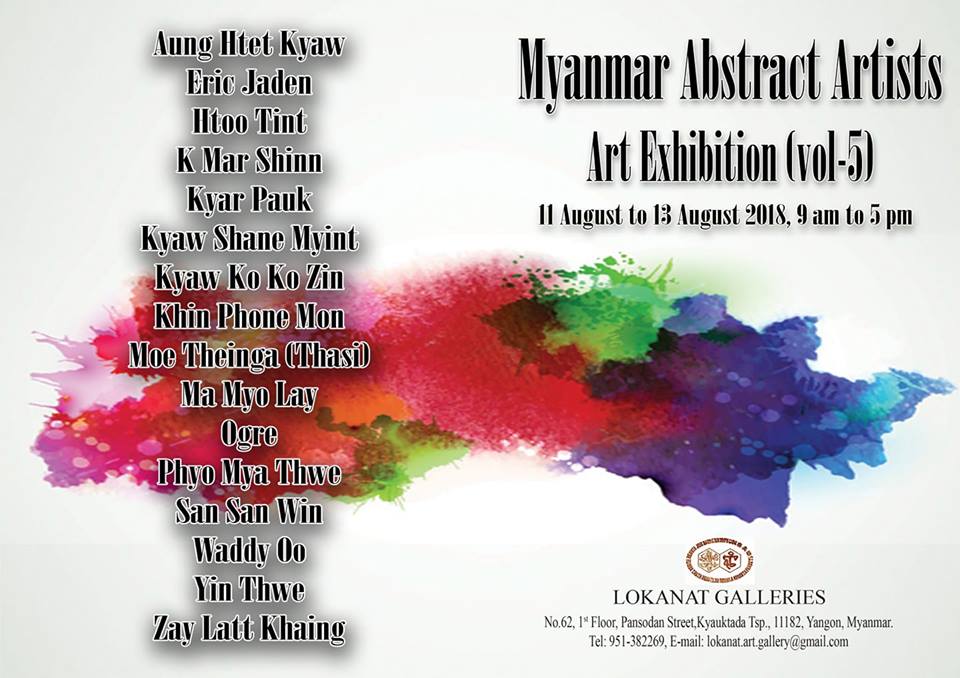 Abstract Art Exhibition | Aug. 11-13
More than a dozen artists will showcase their works.
Aug. 11-13, Lokanat Galleries, No. 62, 1st Floor, Pansodan Street, Kyauktada Tsp.